Venus Williams Granted Emergency Protective Order Following Fatal Car Crash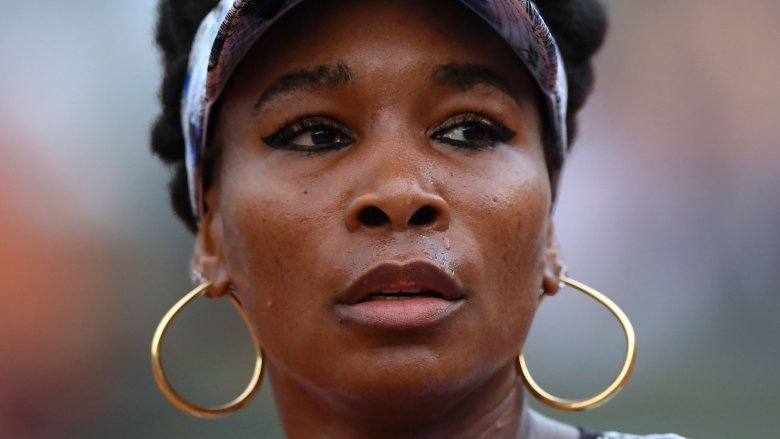 Getty Images
Venus Williams may be focused on Wimbledon, but her lawyers have been busy handling a recent lawsuit against the tennis champ.
The Daily Mail reports that Williams' legal team filed an emergency protective order on Wednesday, July 5, 2017, involving the inspection of her vehicle. It was granted that same day.
As Nicki Swift previously reported, Williams, 37, was involved in a car crash on June 9. According to reports, Williams obstructed traffic, causing another driver, Linda Barson, to T-bone her car. The accident resulted in multiple injuries to Barson and, ultimately, the death of Linda's husband, Jerome Barson, who was a passenger in her car. Jerome suffered traumatic injuries during the crash and died two weeks later.
The Barson family later sued Williams for wrongful death, claiming that she'd driven "recklessly." Williams, who recently fought back tears when asked about the crash, released a statement on Facebook, writing, "I am devasted [sic] and heartbroken by this accident. My heartfelt condolences go out to the family and friends of Jerome Barson and I continue to keep them in my thoughts and prayers."
According to E! News, Williams' new protective order will prevent Linda's lawyer from conducting an inspection of the Barsons' Hyundai Accent, out of fear that important evidence could be lost or destroyed in the process.
"The on-board data of both vehicles will be critical evidence," court documents obtained by the celeb news site read. "Issues have been known to arise when a vehicle's data is downloaded. These issues included, but not limited to, the unintentional loss of the data. For that reason, no party should be allowed to inspect the vehicles until all Parties can be present with their experts and this Court issues a procedure for collecting the vehicles' data."
Williams' legal team requests that an inspection be delayed until a "procedure for the proper collection of all data" can be performed. E! News notes that a hearing has been scheduled for Friday, July 7.