The Truth About Summer House Star Lindsay Hubbard's Devastating Miscarriage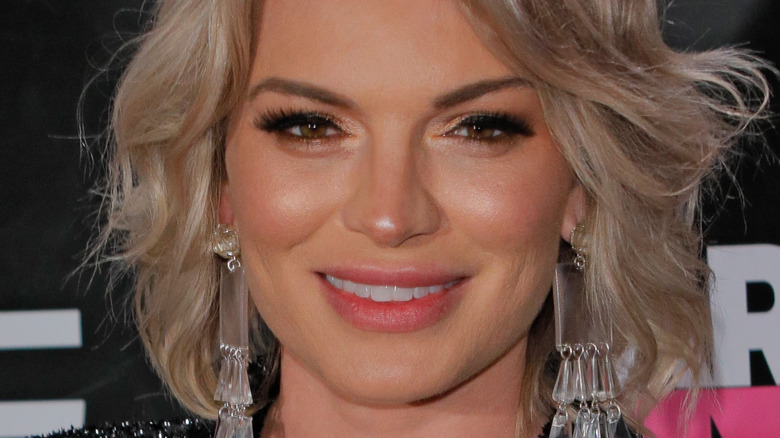 Randy Brooke/Getty Images
There's no denying that Lindsay Hubbard, one of the stars of Bravo's "Summer House" and "Winter House," always keeps it real. Whether she's in love, upset, drunk or any emotion in between, she doesn't hide how she really feels about anything or anyone. In Bravo's most recent reality show endeavor, "Winter House," the cast of "Summer House," a few stars from "Southern Charm," and some newbies all got together in Stowe, Vermont for a two-week vacation in February 2021.
As always, drama was abundant and new relationships began. "Southern Charm" star Austen Kroll and "Summer House" resident Ciara Miller got together, despite Lindsay confessing her feelings for him when she arrived. Paige DeSorbo and newbie Andrea Denver became an item, and Lindsay and Jason Cameron had a fling, which followed them back to New York City after filming wrapped in Vermont, Lindsay told ET. However, things fizzled out as she revealed in November 2021 that she was single on "Watch What Happens Live with Andy Cohen."
Season 6 of "Summer House," which was filmed in the summer of 2021, premiered on January 17 and opened with a bombshell confession from the Hubb House PR founder to Carl Radke, who she recently confirmed she was dating.
Lindsay Hubbard says she 'would have absolutely had this child' if she hadn't miscarried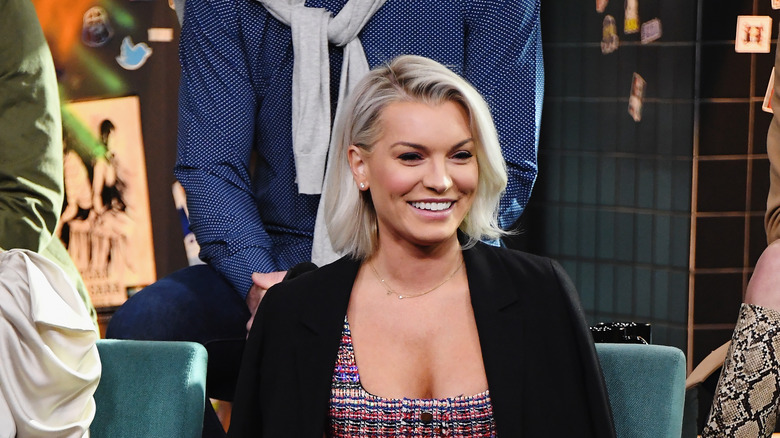 Nicholas Hunt/Getty Images
Lindsay Hubbard wasted no time during the Season 6 premiere of "Summer House" before opening up. "What's happened in the last couple of months with Jason is really complicated," she revealed to co-star Carl Radkem per People. "Remember I was talking to you like a month ago, and I was like 'Something's up with my body. It's either this COVID vaccine's really f***ed my hormones or I'm pregnant.'" 
Lindsay then revealed she found out she was six weeks pregnant, and what followed was an absolute rollercoaster. "I found out on a Monday I was pregnant and by Tuesday I was having a miscarriage. And by Wednesday I was in the emergency room for five hours," she said during the episode. She confessed that she told Jason, who she was dating at the time, immediately, but it was a lot to handle early on in their relationship. "Jason was absolutely wonderful but I also just needed to get through it on my own," she shared. "I'm okay."
Lindsay admitted she was excited about the pregnancy. "I would have absolutely had this child," she said in a confessional interview. "That was cool to feel that. I never thought that it would happen like that for me. It's something I've always wanted my entire life, to have a family." Well, Lindsay may eventually have another chance, as she and Carl have both confirmed they're dating, telling Page Six, "We're very happy."