Kanye West Might Have To Try Harder If He Wants To Scare Pete Davidson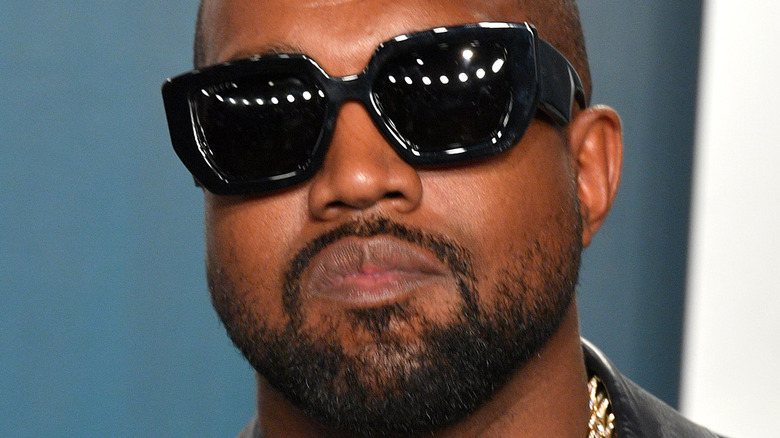 George Pimentel/Getty Images
Pete Davidson is caught in Kanye West's crossfire as the rapper's divorce war with estranged wife Kim Kardashian wages on. West completely blasted Kardashian on his song with The Game, "Eazy," in which he took shots at their divorce and her parenting of their four children. "When you give 'em everything, they only want more / Boujee and unruly, y'all need to do some chores / Rich-a** kids, this ain't yo' mama house," he raps, per Genius.
West and Kardashian's contention over their children came to a head when the Yeezy creator claimed he wasn't allowed to his daughter Chicago's fourth birthday celebration, TMZ reported. "Won't nobody give me the address to my daughter's birthday party right now," West alleged in an Instagram video obtained by the outlet. "That's going to imprint on her mind that I wasn't there for her." It was reported West later made it to the family party, but it's clear the "Donda" hitmaker's harsh feelings still linger.
West didn't stop at Kardashian's mothering in his diss track; the rapper also called out her new boyfriend, comedian Pete Davidson. "God saved me from that crash," West raps, seemingly about his 2002 car crash, "Just so I can beat Pete Davidson's a**." To the average person, a threat coming from one of music's biggest names may be a scary thought. However, West might have to try harder if he wants to scare Davidson.
Pete Davidson isn't fazed by Kanye West's threats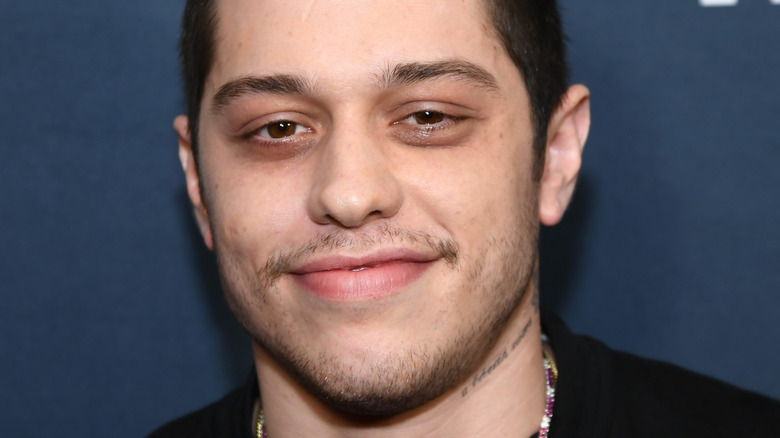 Dimitrios Kambouris/Getty Images
Kanye West hasn't scared Pete Davidson with his latest threat in his song "Eazy." In fact, a source told Page Six, "Pete thinks it's totally hilarious." The insider added, "Not just that — he thinks the whole [tabloid drama with him, West and Kim Kardashian] is hilarious. He loves it." Though Davidson has been in relationships with high-profile women like Ariana Grande, his past fame doesn't touch the media scrutiny he's under by getting involved with Kardashian — and Davidson finds it laughable. "It's funny to him that the press wants to know his every move all of a sudden," claimed the source, adding that the drama about West and Kardashian's daughter's birthday "brought Kim and Pete closer."
Davidson has appeared to already address his beef with West with his signature humor. As part of the January 15 "Saturday Night Live" cold open, cast member Davidson spoofed the Spider-man alternate universe as President Joe Biden and chided his own recent fame. "I am Joe Biden from the real universe, the timeline you are all living in is about to collapse," Davidson's character said. "Now, it spiraled out of control and could explode at any minute." He went on to make a self-referential joke, seemingly about his romance with Kardashian. "Everyone on earth is better off in the real world except one man named Pete Davidson," he joked. "Your world is maybe more fun for him."