Prince William And Kate Middleton's First Official Apperance Of 2022 Is Just What You'd Expect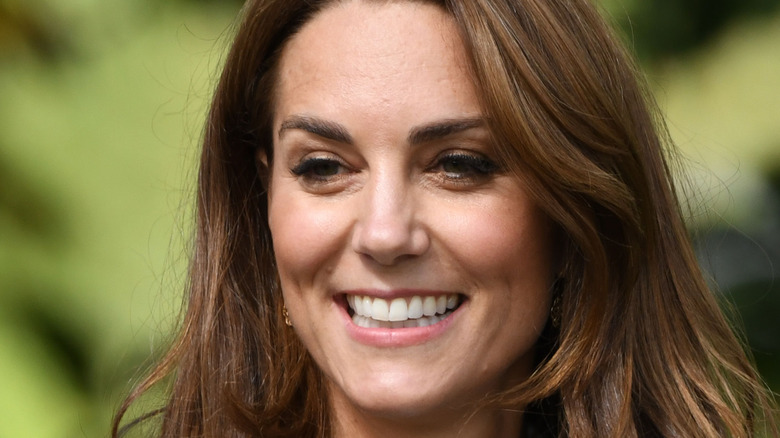 Bart Lenoir/Shutterstock
Kate Middleton turned 40 on January 9, and palace sources say the Duchess of Cambridge is "flourishing." A royal insider told People, "She has really come into her own." As Kate and her husband, Prince William, take on more royal duties as Queen Elizabeth has slowed down, it seems that Kate is preparing for her future role as queen. One example of Kate embracing her role as future queen was the first-ever Christmas carol concert at Westminster Abbey before the holiday. The concert paid tribute to the organizations and people in the U.K. who helped their communities during the pandemic. In the program for the concert, the duchess wrote a very touching message. Joan Black, who attended the concert, told People, "To bring everyone together like this is lovely. I felt she was really confident. We are doing well if that's our future queen." 
People reported William and Kate's first official appearance of 2022 showed just what royal watchers expect of a future queen. The Duke and Duchess of Cambridge stepped out for their first public event to highlight an important cause to the United Kingdom and close to Kate's heart.
A visit to the Foundling Museum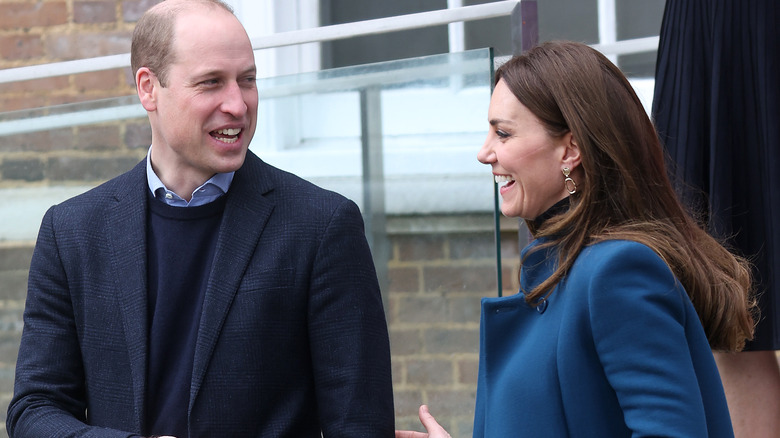 Chris Jackson/Getty Images
Prince William and Kate Middleton's first 2022 event supported early childhood development, a cause that holds a real passion for Kate. The Duke and Duchess of Cambridge visited the Foundling Museum in London. The museum educates the public about Foundling Hospital, the U.K.'s first children's charity, caring for children at risk of abandonment, per People. Kate and William joined experts from across the United Kingdom to highlight the challenges faced by young people transitioning out of foster care. "From your experience, what makes the difference between a young person succeeding after leaving foster care and when they do not?" Kate asked the experts, per the Daily Mail.
At their first official event of 2022, Kate and William put the spotlight on people who have been in the foster care system. Poet and writer Lemn Sissay spoke at the event; his book, "My Name Is Why," followed his life in the foster care system. The duchess took a huge step toward helping her cause of early childhood development in 2021. In June of that year, Kate launched the Royal Foundation Centre for Early Childhood. The new organization is a result of 10 years of work, per Us Weekly. The Duchess of Cambridge made her biggest announcement yet by tweeting, "Today I'm proud to be launching The Royal Foundation Centre for Early Childhood — let's embrace this golden opportunity to create a happier, more mentally healthy, and more nurturing society."