Billie Lourd To Inherit Late Mother Carrie Fisher's Estate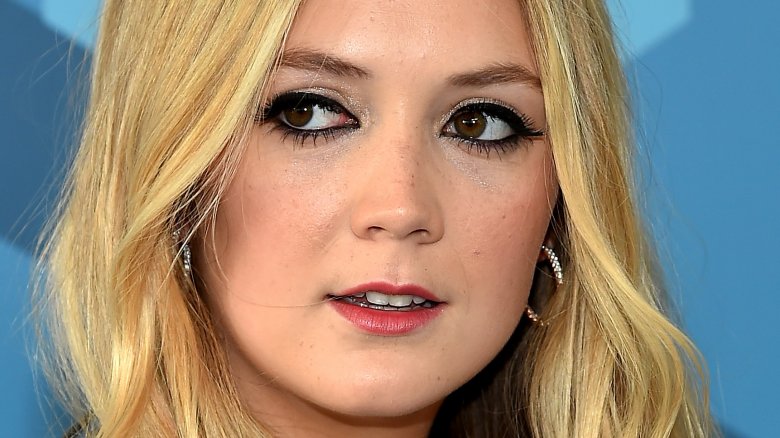 Getty Images
The Scream Queens star is set to inherit a bulk of her late mother's estate.
E! News reports that Billie Lourd was, expectedly, named Carrie Fisher's beneficiary in her will. As such, the 24-year-old will inherit Fisher's personal items, such as jewelry and artwork, her 2016 Tesla S, and the balances of four of her bank accounts. Additionally, Lourd will also take ownership of Fisher's companies and life insurance policy, as well as the rights to her mother's public image and likeness.
Though Lourd will also inherit many of the Star Wars actress' collectibles, over 1500 items are set to be auctioned off for charity. Proceeds will go to The Thalians and The Jed Foundation. Among the many collectibles scheduled for auction are Fisher's life-size Princess Leia statue staged in a British phone booth, a personalized Star Wars: Return of the Jedi director's chair, and a life-size C-3PO.
The auction, which will also include items from Fisher's mother Debbie Reynolds' personal collection, is scheduled to begin on Sept. 23, 2017.
E! News notes that Fisher and Reynolds' Hollywood Hills homes will be sold together as one property for a reported $18 million.
According to People, Lourd will also inherit the intellectual properties of her mother, which includes books, specials, trademarks and copyrights.
Fisher, who struggled with drug addiction in the past, passed away on Dec. 27, 2016, after being hospitalized for cardiac arrest. She was just 60 years old. Reynolds died one day later of a stroke.
A toxicology report later revealed that drugs were found in Fisher's system, including cocaine and ecstasy.