Nick Jonas And Priyanka Chopra's Behavior At Family Roast Makes A Whole Lot More Sense Now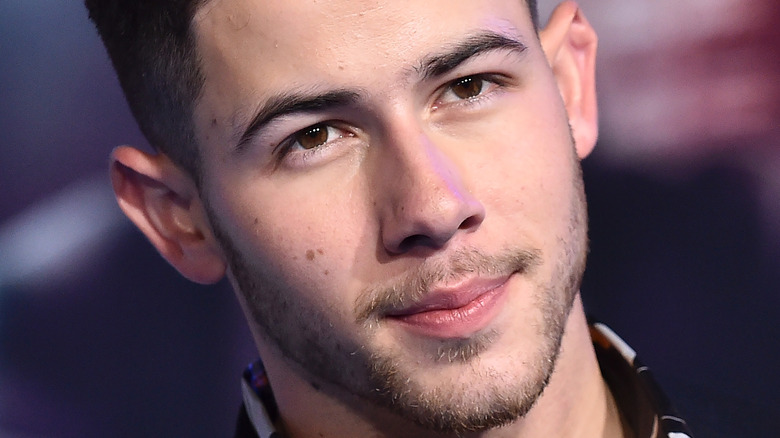 DFree/Shutterstock
Nick Jonas and Priyanka Chopra shocked everyone when they announced they became parents. The husband and wife, who wed in 2018, announced on Instagram on January 21 that they were "overjoyed" to have welcomed their first baby via surrogate. "We respectfully ask for privacy during this special time as we focus on our family," their statement read. The couple did not reveal the sex or name of their child, however Daily Mail revealed their baby was born 12 weeks early. Their baby's premature birth came as a surprise for the two stars, who had planned their schedules around their child's arrival in April.
A source told the outlet Mr. and Mrs. Jonas had been wanting to have a baby together for "quite some time," but their busy careers got in the way of family planning. "Priyanka doesn't have any fertility issues preventing her from having a baby, but she is 39 now so it's not getting any easier," the source said. "Their busy work schedules also mean that it's difficult for them to physically be together to conceive when she is ovulating, so some time ago they went down the surrogacy route."
Since their family plans were made some time ago, fans are now pointing out a major hint Chopra dropped about her surrogacy journey with Jonas in October 2021.
Priyanka Chopra hinted at having a baby via surrogacy at Nick Jonas' roast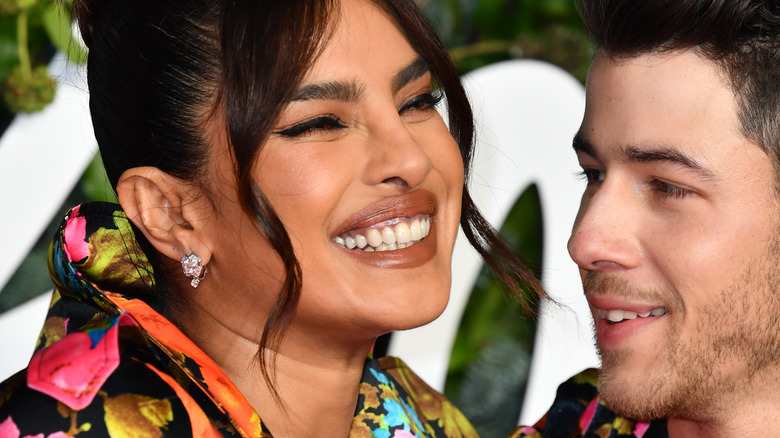 Gareth Cattermole/bfc/Getty Images
Priyanka Chopra likely spoke about her and Nick Jonas' surrogate child at "The Jonas Brothers Family Roast" comedy special. According to Deadline, the Netflix event was announced in October 2021, which aligns with the timeline of their surrogate pregnancy. The roast welcomed comedians to clown the famous brothers on stage, including Kenan Thompson and Pete Davidson. Chopra also performed at the roast, making a few jokes at the expense of her famous husband. That's when the actor hinted at their family plans.
"I love that I married a man who, like myself, values family. If you don't know, we're the only couple who doesn't have kids yet," Chopra began, per BuzzFeed. "Which is why I'm excited to make this announcement. Sorry, babe. We're expecting..." Chopra trailed off, leaving Jonas with his eyes widened. Fans think the look on the singer's face meant he believed his wife totally gave away their secret, but Chopra then finished, saying they were expecting "to get drunk tonight! And sleep in tomorrow!" 
While the stars laughed off Chopra's announcement, fans now believe her comments at the roast were definitely an inside joke about their growing family. After all, Chopra has been open about wanting to have children with Jonas. "I do want children, as many as I can have," Chopra told The Times in January 2021.