Crystal Hefner Corroborates One Of Holly Madison's Most Disturbing Claims About The Playboy Mansion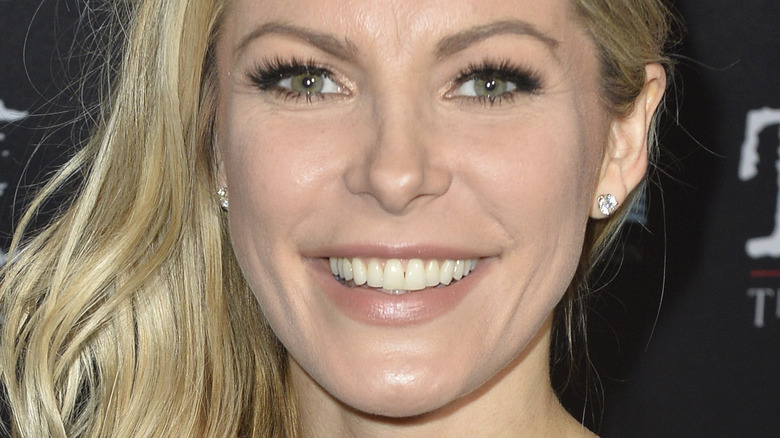 Jerod Harris/Getty Images
Holly Madison made a name for herself in the early 2000s as one of Hugh Hefner's Playboy bunnies, appearing on the E! TV show "The Girls Next Door." After Madison moved into the Mansion at age 21 in 2001, she was involved romantically with Hefner until 2008, despite a 54-year gap between the two, according to Buzzfeed News. After Madison left the mansion that same year, she became vocal about the abuses and toxicity she suffered there, including in a 2015 tell-all memoir "Down the Rabbit Hole."
"I felt stuck in my life, trying to make ends meet. I lost the lease on my apartment. I felt like I'd already thrown myself to the wolves, so I might as well reap the rewards and not just be one more slut who walked through those doors," Madison wrote in the book, according to the Los Angeles Times.
Following Hefner's death in 2017, even more horrific stories about the Playboy Mansion have come out between Madison and other women. A new docuseries, A&E's "Secrets of Playboy," premiered in January and details other disturbing claims about the Playboy founder — one of which Crystal Hefner, the widowed wife of Hugh, is confirming.
Crystal Hefner confirms Holly Madison's disturbing Polaroid claim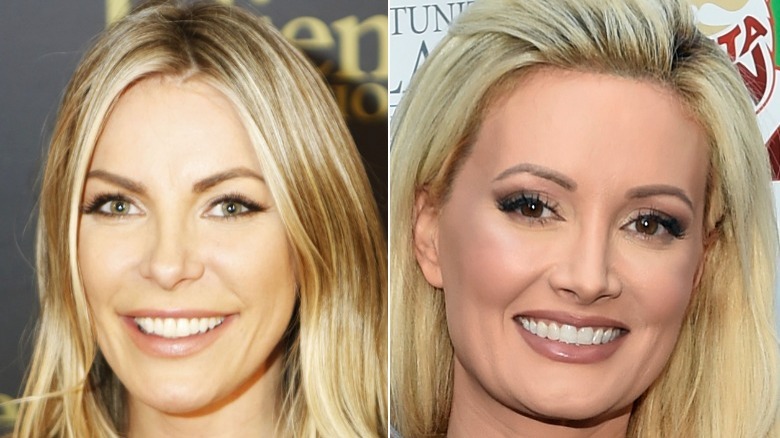 Aude Guerrucci & David Becker/Getty
Crystal Hefner, the widow of Playboy founder Hugh Hefner, was married to him from 2012 to 2017. Although their relationship came years after Hefner drew attention for his relationship with Holly Madison, it didn't stop Crystal from seeing the lasting effects. In the docuseries "Secrets of Playboy," Madison details that Hugh kept explicit Polaroids of the women in the house, which she believed would be used as blackmail if she left the Playboy Mansion. "When I lived at the mansion I was afraid to leave ..." she said, per TooFab. "If I left, there was just this mountain of revenge porn just waiting to come out." This was something she had mentioned before.
"If you were messed up and if you were in his bathtub with your top off and some other girl is doing some sexually explicit pose on you and he took a picture of that on his disposable camera, he'd make a copy and give it to everyone that night and put it in a scrapbook," Madison said on a December 2021 episode of the "Power: Hugh Hefner" podcast (via ET Canada).
On January 23, Crystal took to Twitter to confirm Madison's accounts, and share that she no longer has to worry about them being in the wrong hands. "I found thousands of those disposable camera photos you are talking about @hollymadison. I immediately ripped them up and destroyed every single one of them for you and the countless other women in them. They're gone," Crystal wrote. In a reply tweet, Madison thanked her.