Cardi B Wants To Chat With Meghan Markle Following Her Legal Win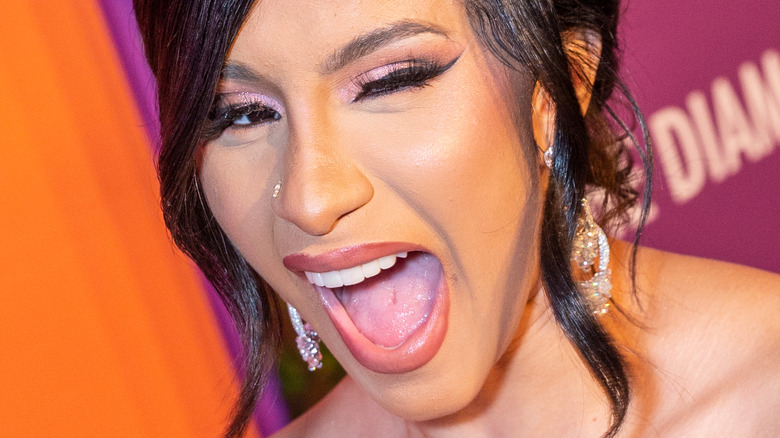 Lev Radin/Shutterstock
Looks like a Cardi B and Meghan Markle collaboration could soon be in the works. It sure seems like a random collaboration, although the two have been embroiled in their fair share of legal struggles as of late. In December, the Duchess of Sussex found herself on the winning end of a years-long privacy lawsuit against the Mail on Sunday after the outlet published excerpts of a personal letter she penned to her father, Thomas Markle. 
"In the nearly three years since this began, I have been patient in the face of deception, intimidation and calculated attacks," Meghan stated after her win, according to the BBC. "The courts have held the defendant to account and my hope is that we all begin to do the same. Because as far removed as it may seem from your personal life, it's not. Tomorrow it could be you," she continued, adding that these failings "divide us" and that "we all deserve better."
In the end, Meghan was ultimately awarded a whopping $1.35 (about £1) for her legal victory, per The Washington Post. Meghan Markle now finds herself in a similar boat as rapper Cardi B, who also spent some time navigating the justice system.
Cardi B needs 'a chat' with Meghan Markle after legal victory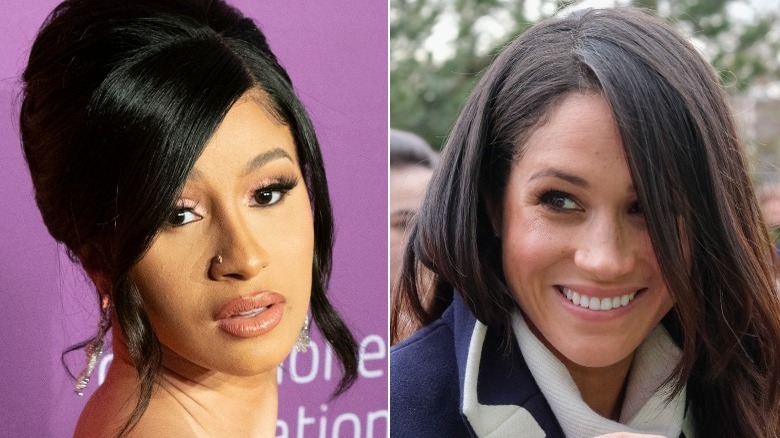 Lev Radin/Shutterstock & MattKeeble.com
With her brash attitude and wild persona, it's no doubt that Cardi B has her haters. One person, however, turned her YouTube account into a Cardi B-hate platform that ultimately earned the rapper a W in court for libel. The win comes after Cardi filed the case against Latasha Kebe in 2019 for running a "malicious campaign" against her. The rapper was awarded $1.25 million as a result.
After her win, Cardi tweeted, "I need a chat with Megan Markle." The Duchess of Sussex has found herself in a similar legal situation, recently winning a privacy lawsuit against the Mail on Sunday. Meghan's pal and royal expert Omid Scobie even weighed in on Cardi's legal win, stating, per Geo News. "This potentially sets new precedent for accounts getting away with and profiting from lies and defamatory claims under the guise of opinion or 'entertainment purposes.'" He added, "YouTube CEO Susan Wojcicki continues to ignore the problem, but today's outcome may change things for good."
According to a data analysis agency, per Newsweek, the online hate campaign waged against Meghan was ultimately turned into a multimillion industry — generating nearly $4 million from ad revenue alone. The Bot Sentinel also noted that the three top-earning Meghan-hate channels on YouTube generated nearly $500,000 in their respective existences. Maybe Cardi and Meghan really do have a lot to discuss.