Meghan Markle's Friend Omid Scobie Lashes Out Over Prince Andrew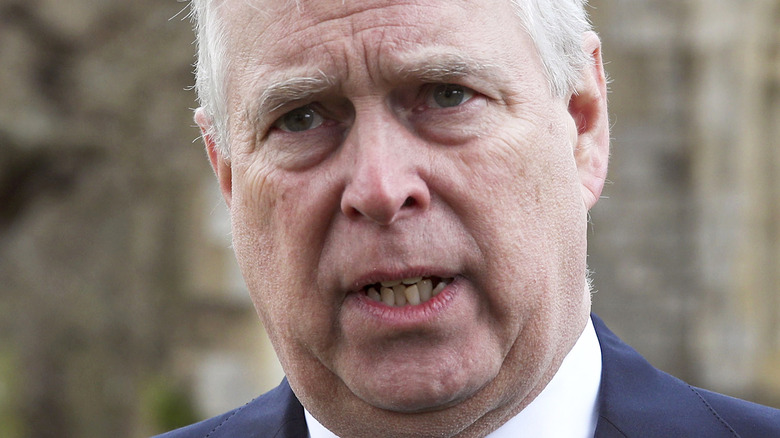 Wpa Pool/Getty Images
Prince Andrew was recently hit with serious consequences by his own mother, Queen Elizabeth, because of the civil case that has been brought against him by Virginia Giuffre — an alleged victim of Jeffrey Epstein who has accused Andrew of sexual assault. As a result, Andrew has lost all of his military titles and royal patronages. 
Even though he's denied all of the allegations that have been made against him, Andrew — who was once thought to be Queen Elizabeth's favorite son — could face a civil sex case trial in the coming months. Many critics believe that the Duke of York has done nothing but brought on negative attention to the royal family as of late, thanks to his association with convicted sex trafficker Epstein and his perceived lack of empathy for the late, disgraced financier's victims. To make things worse, sources say that Andrew is so worried about the case that he thinks he'll end up broke as a joke by the time it's all over, according to Page Six. His legal fees could easily add up to a whopping $3 million, while there's also a possibility that he might also have to spend more than $13.6 million to settle his case with Giuffre.
And the latest person in the royal circle to comment on the case is Meghan Markle's friend and royal biographer, Omid Scobie. But his anger seems to be directed more at the queen than her son and his alleged behavior.
Is Queen Elizabeth putting brand over family?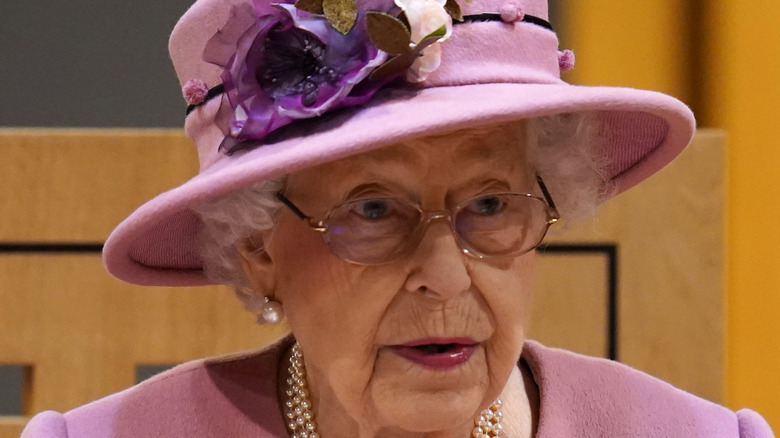 Wpa Pool/Getty Images
While it didn't seem to take Queen Elizabeth long to strip Prince Harry and Meghan Markle of everything except for their titles when they decided to pull the plug on their working relationship with the royal family, the said can't be said about Prince Andrew and how the queen is handling her son's case. 
Omid Scobie is lashing out at the monarchy for seemingly "protecting" Prince Andrew, despite his civil sex case trial. Scobie wrote a piece for iNews and suggested that the queen's handling of her son's situation has been quite bizarre. He wrote, "For the public watching this saga play out, the ring of protection around Andrew has been confusing, especially when you compare his treatment to Prince Harry, who — love or loathe him — simply wanted to remove his family from an unhealthy environment."
If that weren't enough, Scobie also suggests that the royals were much quicker to throw Harry under the bus than Andrew. "There was no sympathetic support behind palace walls for the Duke of Sussex. Instead, he was publicly dragged over the coals and stripped of his every achievement and royal privilege before setting one foot out of the country," he said. In other words, it sounds as though Queen Elizabeth knows how important family is, but puts "Brand Windsor" first.
Interestingly enough, it seems that Megan Markle herself could have something to say about Prince Andrew's lawsuit. It's possible she could be deposed by Virginia Giuffre's lawyer to testify against her husband's uncle (as she could have inadvertently been privy to anything Andrew has said about the situation).