Benedict Cumberbatch Admits What We Suspected All Along About One Of His Most Controversial Roles
Kathy Hutchins/Shutterstock
Benedict Cumberbatch is often praised for his dynamic roles such as Sherlock Holmes, Alan Turing, Dr. Strange, and even the voice of the dragon Smaug in "The Hobbit" trilogy. There is one role, however, that is not remembered as fondly.
The actor's 2022 looks exceptionally bright with the upcoming release of "Dr. Strange in the Multiverse of Madness," following the insane success of "Spider-Man: No Way Home." One of his "Spider-Man" co-stars, Jacob Batalon, gave insight into Cumberbatch's on-set behavior, via Screen Rant. "Benedict is such a fun, great, nice person. And it's been such a pleasure to watch him work as well. He's, like, so professional and so funny at the same time. It's literally a dream. It's surreal to even talk about this," Batalon said.
This appears to be the general consensus of Cumberbatch, but his career has not escaped moments of scrutiny. He is now acknowledging a small, controversial role he played with distance and perspective.
Benedict Cumberbatch's Zoolander 2 casting upset a lot of fans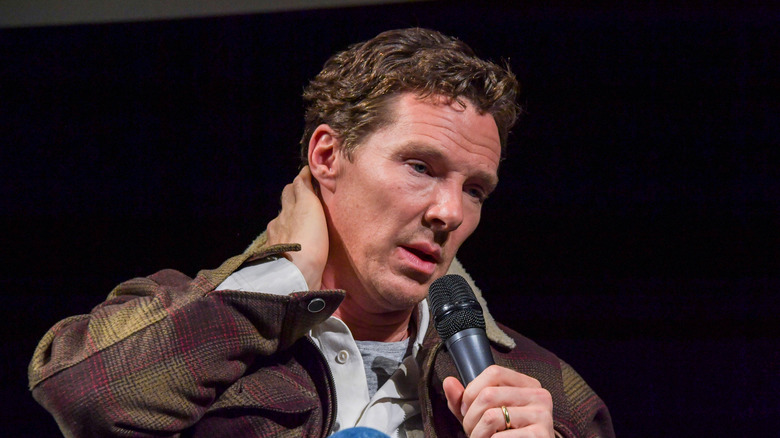 David M. Benett/Getty Images
Benedict Cumberbatch's unconventional looks and comedic personality made him a perfect candidate to join the "really really really ridiculously good looking" cast attached to the 2016 "Zoolander" sequel, but unfortunately, the character choice was a miss for fans. The actor played All, a non-binary model at the height of fashion. When the trailer dropped and revealed the next wacky adventure of Zoolander and Hansel — played by Ben Stiller and Owen Wilson – many hotly reacted to the character's brief appearance.
A Care2 petition was created to boycott the film, stating that Cumberbatch's portrayal appeared to be "an over-the-top, cartoonish mockery of androgyne/trans/non-binary individuals." Cumberbatch spoke with Penélope Cruz, who also acted in the sequel, for Variety's "Actors on Actors" series and addressed the situation. "There was a lot of contention around the role, understandably now," he reflected. "And I think in this era, my role would never be performed by anybody other than a trans actor. But I remember at the time not thinking of it necessarily in that regard, and it being more about two dinosaurs, two heteronormative clichés not understanding this new diverse world. But it backfired a little bit."
The film's co-writer and actor Justin Theroux is known for button-pushing satire, like "Tropic Thunder," but explained to TheWrap at the time that the intention is never to "mock or be cruel." Regardless, "Zoolander 2" quietly faded into a collection of not-so-successful sequels and it seems like Cumberbatch is understanding of the response.