Kourtney Kardashian Hits Back At Those Latest Photoshop Rumors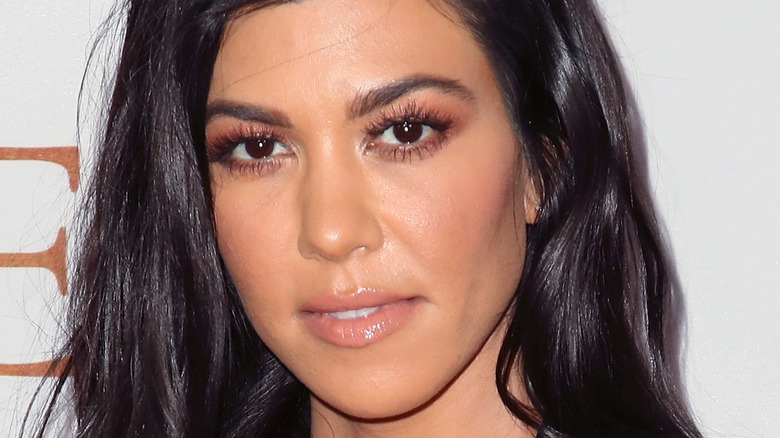 David Livingston/Getty Images
When it comes to the Kardashians, they've certainly had plenty of Photoshop controversy in the past. 
But then again, Kourtney has admitted that she does like to dabble in airbrushing tools to enhance her best features for her social media posts. As she told People in 2016, "Of course I believe in airbrushing apps. I just think airbrushing apps, like, who doesn't want to airbrush a thing here or there? I love Facetune, that one's great. I don't really know of many more, but a filter, that's like airbrushing. Who doesn't love a good filter? Sometimes you're having a bad day."
While Kourtney freely admits to using photo-editing tools to make herself look the best, she is also one Kardashian who was not in the mood to entertain critics who believe that her latest Instagram photo is a Photoshop fail of epic proportions. Always one to speak her mind, Kourtney reacted to the backlash in typical Kourtney fashion.
Kourtney Kardashian claims her photo was a 'fan edit'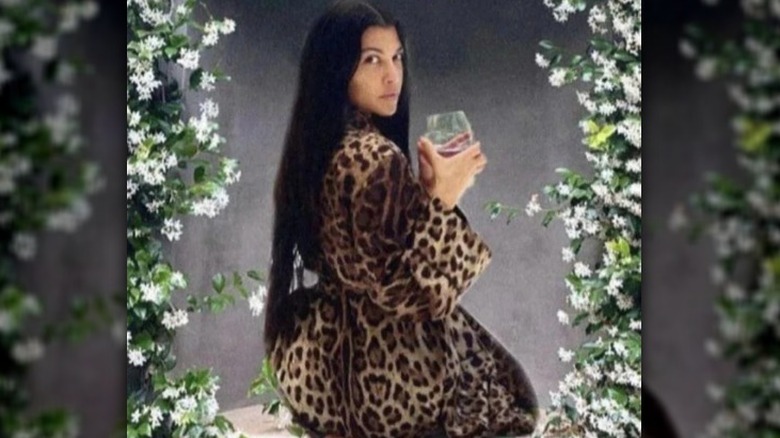 Kourtney Kardashian / Instagram
According to Page Six, Kourtney Kardashian recently deleted a photo from her Instagram story, an image that shows the reality star peering over her shoulder clad in a leopard print robe. Her social media followers accused her of photoshopping the pic to make her backside appear bigger than what it normally looks like in real life. She hit back at her haters by writing, "OMG R U SERIOUS THIS IS A FAN EDIT," and managed to promote her wellness brand at the same time by adding, "FOR BETTER WAYS TO USE YOUR TIME, INSTEAD OF ANALYZING EDITS OF ME, follow @poosh."
Of course, the scrutiny of the Kardashians' photos will never end, and the Photoshop accusations keep on coming. There was one claim that True Thompson looked different in one of Kim Kardashian's photos. In another post, Khloé Kardashian's attempt to throw shade at Tristan Thompson backfired when fans noticed how unnaturally elongated her fingers were. If that weren't enough, Kim Kardashian deleted a bikini photo after some Instagram followers noticed a warped curve behind her knee, according to Page Six. While the Kardashians usually don't respond to any of the accusations that they edit their social media photos, Khloé did have a laugh about a Good American photoshoot in which it looked like her feet were twice the size of her head. She tweeted, "The closer the object is to camera they will get elongated. So in some of my photos my feet/fingers look incredibly long. Not to worry! I still have normal size hands/fingers."