Whoopi Goldberg Reportedly Considering Quitting The View Over Suspension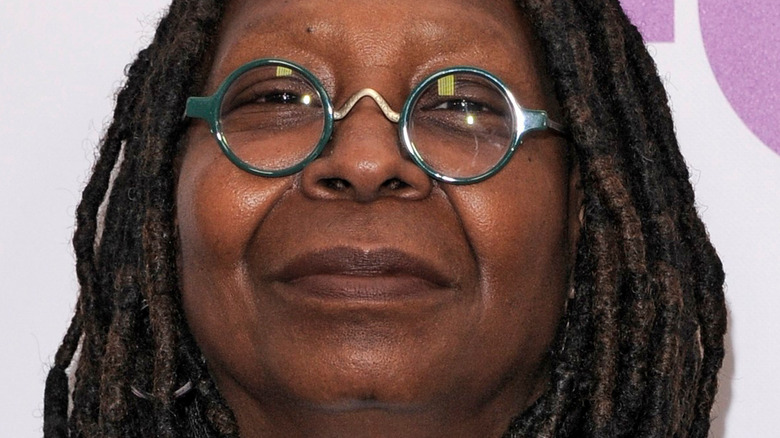 Ron Adar/Shutterstock
Tensions are running high between Whoopi Goldberg and her longtime employer. Goldberg has appeared on the hit daytime series "The View" since 2005. In a place that has had so much turnover through the years, the actor's tenure there is rather impressive. But Goldberg's comments on an episode of the series have left many people feeling upset. It all started with a discussion about Maus when Goldberg boldly stated that she believed the Holocaust was not about race. "The minute you turn it into race it goes down this alley. Let's talk about it for what it is," Goldberg quipped, per The Hollywood Reporter. "It's how people treat each other. It doesn't matter if you're Black or white, Jews, it's each other."
Following the backlash, Goldberg issued an apology for her actions. "On today's show, I said the Holocaust 'is not about race, but about man's inhumanity to man.' I should have said it is about both," the star tweeted. "I stand corrected. The Jewish people around the world have always had my support, and that will never waiver." She also shared that she was sorry for any hurt she may have caused. Prior to the tweet, Goldberg also apologized on Stephen Colbert's show.
For some, however, the apologies may be too little too late. ABC suspended Goldberg from the show, and ABC News President Kim Goodwin announced that the suspension would last two weeks. Now, it's Goldberg who feels like the network has let her down.
Whoopi Goldberg is fuming over her suspension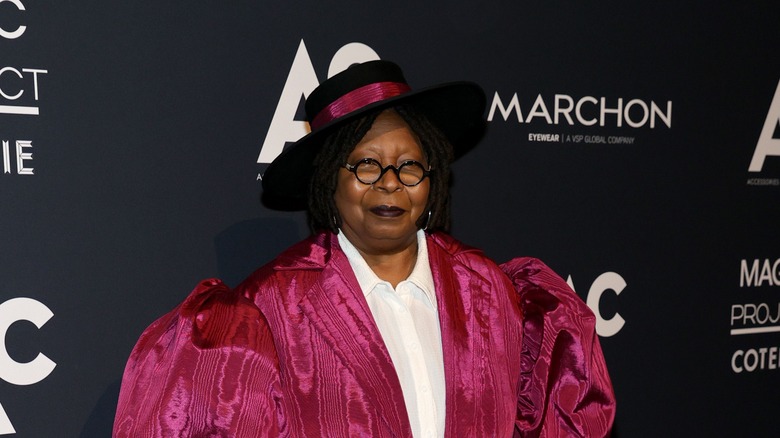 Jamie Mccarthy/Getty Images
Could this be the beginning of the end of Whoopi Goldberg's career at "The View?" One insider certainly seems to think so. Following the drama that went down on-air and Goldberg's apology, the show still chose to suspend the star and set an example. A source reportedly close to the situation told the New York Post that the suspension has left a sour taste in Goldberg's mouth and she feels humiliated. "She feels ABC executives mishandled this. She followed their playbook. She went on 'The Late Show With Stephen Colbert' and then apologized again on 'The View' the next day," the insider dished.
The source further elaborated that the suspension has weighed heavily on the veteran panel member. "Her ego has been hurt and she's telling people she's going to quit," the same source shared, comparing her suspension to getting suspended from Bravo. "The bar is very low."
Meanwhile, Twitter seems to be split on Goldberg's suspension. "Whoopi Goldberg makes a sincere effort to better understand the Holocaust and its origins and gets suspended for two weeks. Florida Governor Ron DeSantis refuses to condemn Nazis and is considered a front runner for President. What could be the difference..." one person tweeted. Meanwhile, another wrote, "I don't understand why you weren't fired like Rosanne Barr was! She apologized too!! ... I agree with you! You should quit!" We'll just have to wait and see how everything pans out.