Bella Thorne Opens Up About Relationship With Scott Disick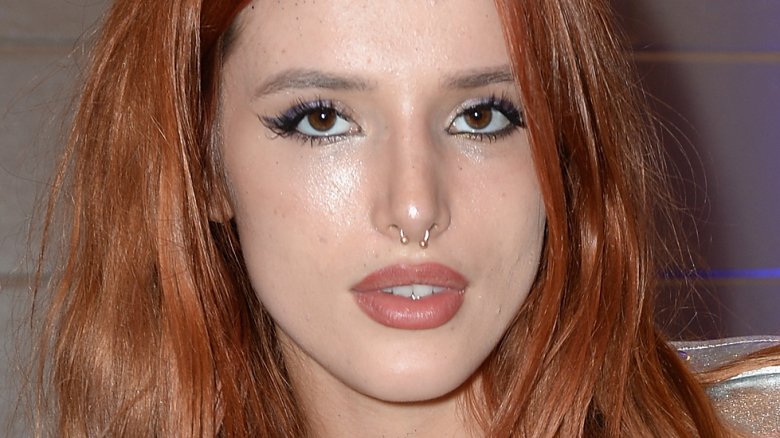 Getty Images
The Disney Channel star revealed that her relationship with Kourtney Kardashian's ex was not all that it seemed.
"I was never with him sexually," Bella Thorne said on SiriusXM's Jenny McCarthy Show on July 17, 2017 (via Us Weekly). "I've never seen Keeping Up With the Kardashians ... I don't follow up with any of that."
Thorne, 19, also added that she's pretty good friends with the aunts of Disick's children, Kendall and Kylie Jenner, and denied that there was any bad blood between them—at least, not on her end. "I'm very friendly with Kylie and Kendall. Kylie and I used to be really close, and as far as I know, they're super chill. I didn't have any problem," Thorne said (via Page Six).
As Nicki Swift previously reported, rumors that the two were romantically involved after Thorne and Disick, 34, were seen grabbing dinner together in early May 2017. They later traveled to Cannes together, along with Thorne's sister Dani. Once there, Thorne was spotted sitting on Disick's lap, making out with the reality TV star.
But there appeared to be trouble in paradise when Thorne left Disick behind in Cannes, where he proceeded to reportedly hook up with a number of women throughout his trip. Soon after, Thorne tweeted, "Yo this #cannes fancy life isn't for me."
While Thorne and Disick's relationship may not have worked out—if a relationship was ever even on the table—the Famous In Love actress has nothing bad to say about him. "Scott is really nice, sweet, charming. I don't drink, and he really drinks a lot. And it just ended up ... I just wasn't down," she told Complex about Disick, a notoriously heavy drinker, in June 2017. "I was like, 'I gotta leave.' I love to go out and have fun, I love to f**king dance, but I just don't party hardcore like that and it was way too much for me. I was like, 'Woah, this is not the way I live my life, bruh.'"
Still, according to Thorne's interview with Jenny McCarthy, she and Disick remain friends. They even partied together at Lana Del Rey's 32nd birthday bash in late June.