Katy Perry On Taylor Swift: 'I Love Her' Despite 'Our Differences'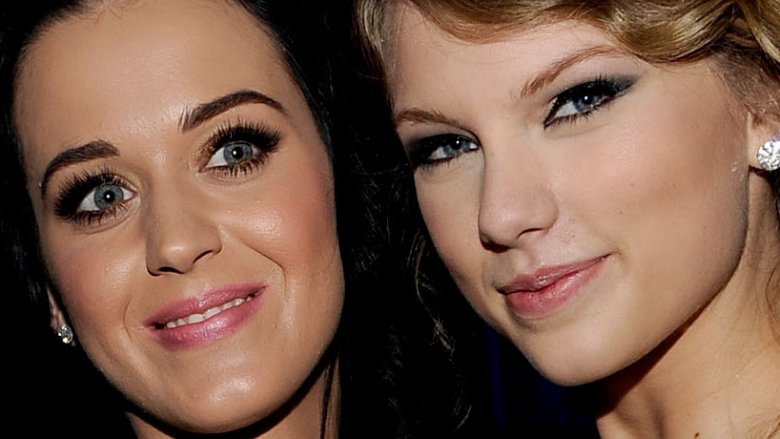 Getty Images
Katy Perry is over her "bad blood" with Taylor Swift. 
As Entertainment Tonight reported, the "Chained to the Rhythm" singer revealed she was ready to finally bury the hatchet during her interview on Australia's Today show on Wednesday, July 19, 2017.
"I mean, I love her, I always have," Perry told talk show host Richard Wilkins when asked about her longstanding and very public feud with Swift. "We've had our differences but I just continue to say, 'God bless her on her journey.'"
As Nicki Swift previously reported, the "Swish Swish" singer began changing her tune when it came to Swift, 27, earlier this summer. During her June appearance on Arianna Huffington's The Thrive Global Podcast, Perry said, "I am ready to let it go. I forgive her and I'm sorry for anything I ever did, and I hope the same from her." The singer continued, "I think it's actually like, I think it's time. There are bigger fish to fry, and there are real problems in the world. You know what I'm saying?" 
"And I love her," the 32-year-old surprisingly went on. "And I want the best for her. And I think she's a fantastic songwriter, and I think that, you know, if we, both her and I, can be representatives of strong women that come together despite their differences, I think the whole world is going to go like, 'Yeah, well we can do this.'" 
Perry concluded, "I don't know. Like maybe I don't agree with everything she does and she doesn't agree with everything I do, but I just really truly want to come together in a place of love and forgiveness and understanding and compassion."
These interviews mark a sudden shift in Perry's tone. Her recent song "Swish Swish" was suspected to be about her singer-songwriter nemesis, who first wrote 2014's "Bad Blood" about Perry. She also previously bashed Swift during her now infamous Carpool Karaoke segment with Late Late Show host James Corden. "Honestly, it's really like she started it, and it's time for her to finish it," she insisted at the time, while revealing how the beef initially started over a mix-up with their shared backup dancers.
Here's hoping these famous pop stars can "shake it off" and move on already.