Blac Chyna Says There's 'No Turning Back' To Past Romance With Rob Kardashian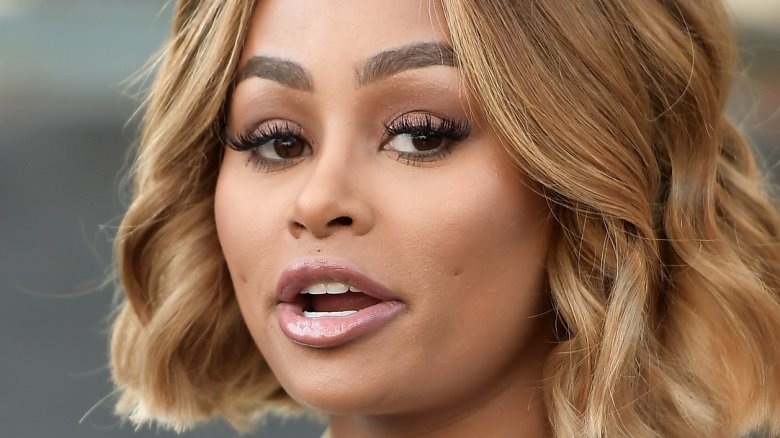 Getty Images
The reality star is over ex Rob Kardashian, following his revenge porn social media posts.
Blac Chyna sat down with People for an interview published on Wednesday, July 19, 2017, sharing an inside look at her six-bedroom mansion and opening up about her life with daughter Dream and son King, post-Kardashian.
"I'm not going to take something that happened to me in the past into my future," the 29-year-old told the magazine. "First and foremost, I'm going to make myself happy because once I'm happy, then Dream can be happy and then King can be happy and then everybody else around me can be happy."
As Nicki Swift previously reported, Kardashian, 30, shared sexually explicit photos of Chyna on Instagram, accusing her of cheating on him, doing drugs, and having their child Dream as a way to get back at ex Tyga, the father of her son King. After Kardashian's social media meltdown, Chyna, who hired celebrity lawyer Lisa Bloom, filed for a temporary restraining order against Kardashian. The order was quickly granted.
"Words are words, but once you start posting actual pictures, then that's just not right. It's actually against the law," Chyna explained to People. "If I was to go and do a very artsy, high-end photo shoot exposing my breasts, that's my choice. This is my body. It's my right. Once somebody else does it, it's just not right. I'm hoping that somehow, some way, this will let [more people] know, 'Don't do it.'"
Chyna continued, "I just want to voice my story — voice what's real — because at the end of the day, the person next to me could possibly be going through the same thing. For people to actually look up to me really means a lot. These types of things, they happen every day. A lot of women, they don't address it. See it, recognize it — but don't be tainted by it. Just be strong and positive."
Chyna went on to say that she's not about to let her ex's actions affect her day-to-day life, explaining that she only cares about what her close friends and family think about her. But, she revealed, there's "no turning back" when it comes to her relationship with Kardashian.
"I'm glad I'm relieved of [Rob], but damn, why did I have to get relief in this way?" Chyna said. However, Chyna's found something positive to hold onto, despite all the pain Kardashian's caused her. "I feel like God does certain things — not to hurt you, but to show you your true strength," she said. "I feel like, if I can come out of this, I can come out of anything."
Miss the whole Kardashian-Chyna drama? Here's everything you need to know about the whole revenge porn disaster.