Kylie Jenner's Birth Announcement For Baby No. 2 Debunks A Popular Fan Theory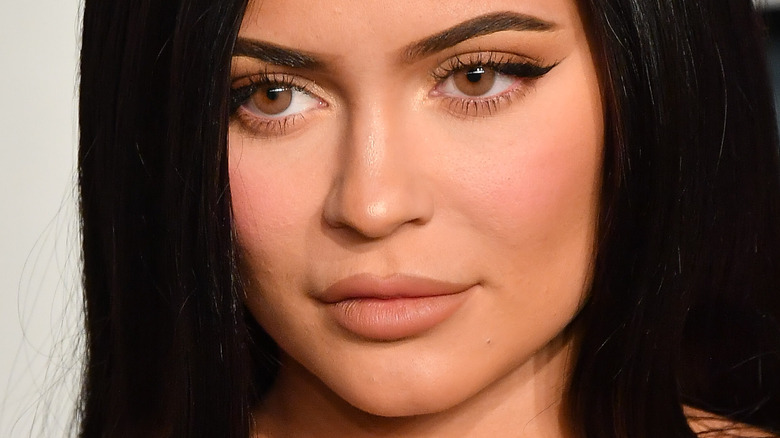 Allen Berezovsky/Getty Images
Kylie Jenner is now a mother of two. The reality show star and entrepreneur welcomed her second baby with rapper Travis Scott on February 2, per her surprise announcement on Instagram on Sunday, February 6. But while fans are delighted that Stormi is now a big sister, they are also shocked that their theory has been debunked.
Ever since Kylie announced her pregnancy, people have been guessing the sex of the baby. Many thought that she was having another baby girl since her baby shower had hints of pink and the overall vibe was feminine. Her sisters Khloé Kardashian and Kendall Jenner were also spotted shopping for baby items recently, and much of their loot was pink.
Kylie herself admitted to wanting lots of daughters. She previously told People that she wants more than half a dozen baby girls. "I do want to have more — when, is the question," she said. "Like, I want seven girls and then maybe I'll consider having a boy." And with everyone expecting that she'd have another girl, the 24-year-old shocked everyone when she revealed the sex of her newborn.
Kylie Jenner gave birth to a baby boy
Stormi Weber is now a big sister to a baby brother. Kylie Jenner took to Instagram to announce the birth of her second child and reveal its sex, shocking many of her fans who thought she was having a girl. While Kylie did not share the newborn's name, she let us in on the date of the birth and the sex with a short caption. "[blue heart emoji] 2/2/22," she wrote, alongside a black and white photo of Stormi holding her brother's hand.
Kylie has always wanted to give Stormi a sibling and even dished that she eventually wants to have a big family. "I want more so bad. I actually think about it every day, I just still don't know when," she told James Charles in a YouTube video in 2020. And while she's excited to become a mother to many kids, she's not in any rush. "I'm not planning, I don't have time for that to happen. You can't, like, not want more almost. Being a parent, though, is stressful, to do the right thing at all times."
She also said that she considers motherhood her calling, dishing that it's while it's tough, it's something that gives her fulfillment. "Motherhood really feels like something I was always meant to do," she told Elle in September 2021. "Watching Stormi experience everything for the first time has been the best part of these last few years."