Prince Charles' Second COVID-19 Diagnosis Has People Worried About The Queen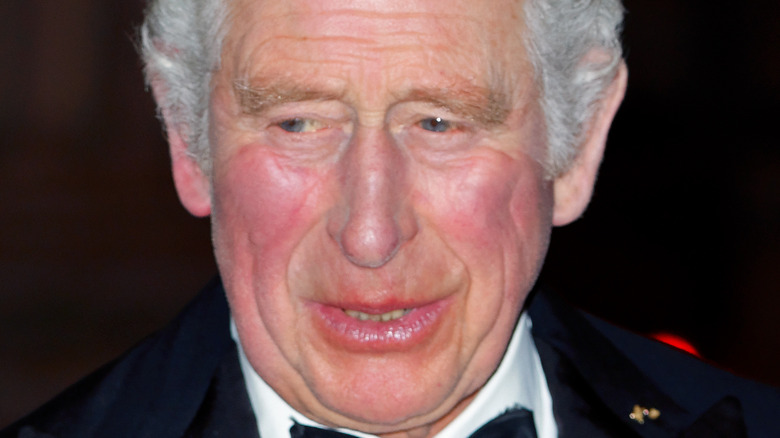 Max Mumby/indigo/Getty Images
There's no doubt that the COVID-19 pandemic continues to sweep around the world. After the initial surge, things seemed to be calming down until other variants like the Delta and Omicron wreaked havoc, causing many people to fall ill with the virus yet again. Countless celebrities have contracted the illness, including "Today" show stars Hoda Kotb and Savannah Guthrie. "Trading places with @hodakotb! She is back in studio and is now negative, and now I just tested + for covid! So working from home a few days. Feel good, just a few sniffles!" Guthrie wrote, adding, "no I haven't turned blue – that's my broken monitor."
And royals are getting the virus as well. According to Sky News, Prince Charles first tested positive for COVID-19 in March of 2020, but he recovered and didn't get super ill from it. "I was lucky, in my case, and got away with it quite lightly. I've had it and can still understand what other people are going through," Charles told the outlet after recovering from the illness. "I feel particularly for those, for instance, who've lost their loved ones but were unable to be with them at the time." He also added that he was "determined to find a way out of this."
Charles has since been vaccinated against the virus, and according to BBC News, he received his first jab of the shot in February 2021, but that still doesn't always stop the virus in its tracks and people can still get it, albeit often it's more mild cases. Now Charles shared some recent news that has surprised many! 
Queen Elizabeth spent time with Charles prior to his diagnosis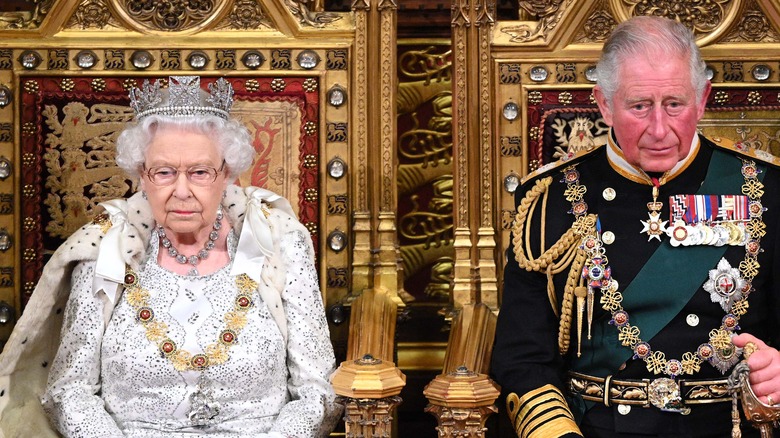 Wpa Pool/Getty Images
Prince Charles is one of the unlucky people to contract COVID-19 two times. The Clarence House issued a statement on Twitter in mid-February 2022 to let the public know that Charles had been struck with the virus for a second time. "This morning The Prince of Wales has tested positive for COVID-19 and is now self-isolating," the tweet read. "HRH is deeply disappointed not to be able to attend today's events in Winchester and will look to reschedule his visit as soon as possible."
According to People, Charles' mother, Queen Elizabeth, is being monitored since she spent time with her son a few days before his diagnosis. Luckily, she is not showing any symptoms, but the public is still pretty worried about her and they expressed their concerns on social media. "Hope she is Ok. Bloody love our Queen," one person tweeted. "I ​​don't like the sound of this. God save Queen Elizabeth II," another social media user commented. "I'd fight for Queen Elizabeth and I'm not British. I just think she's a heck of a lady," one more added.
Charles and Camilla Parker Bowles have been pretty vocal about throwing their support behind the COVID-19 vaccine. "And to all those who have not yet had the vaccine – or are hesitating before getting a booster – we can only urge you to look at the evidence in our intensive care wards and listen to those who work there," the pair said in a statement, per Town & Country.