Rob Kardashian Returns To Social Media After Infamous Blac Chyna Rant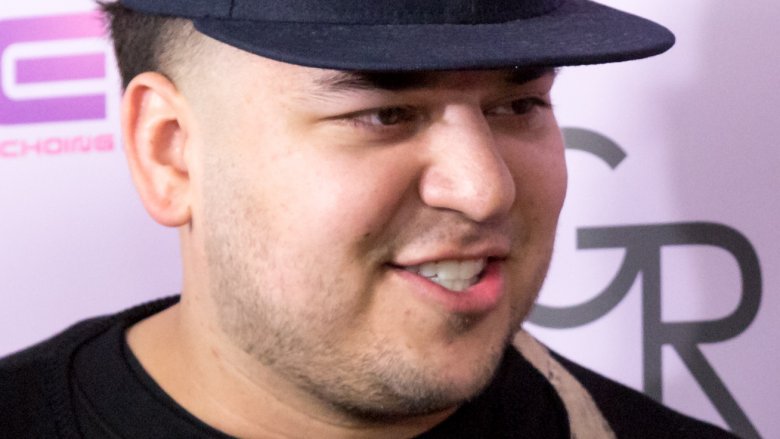 Getty Images
The Keeping Up With the Kardashians star is back online—though he isn't saying much.
Rob Kardashian returned to social media on Friday, July 21, 2017, tweeting out a photo of his daughter Dream sitting in what looks to be a small ball pit or playpen.
— ROBERT KARDASHIAN (@robkardashian) July 22, 2017
While Kardashian does not caption the photo, it marks his first personal tweet since his previous social media meltdown, during which he shared sexually explicit photos of his ex and the mother to his child, Blac Chyna. In response to his revenge porn posts, Chyna hired lawyer Lisa Bloom—who also represents Mischa Barton in a similar case—and filed for a temporary restraining order against Kardashian, which was quickly granted.
Bloom addressed Kardashian's recent tweet of Dream in a statement to E! News. "Posting pictures of Dream is not a violation of the restraining order. Mr. Kardashian was ordered to stay away from [Blac Chyna], not to contact her, not to share intimate photos or medical information about her and not to cyberbully her," Bloom explained. "We are looking forward to the next hearing to secure permanent orders against Mr. Kardashian to ensure his long term compliance."
Kardashian, 30, has reportedly apologized to his family for his online behavior, and he has even gotten counseling in order to "be the best dad possible," E! News reports.
Miss all the drama? Here's everything you need to know about the Kardashian-Chyna disaster.