Everything We Know About The Shooting At Justin Bieber's Los Angeles Party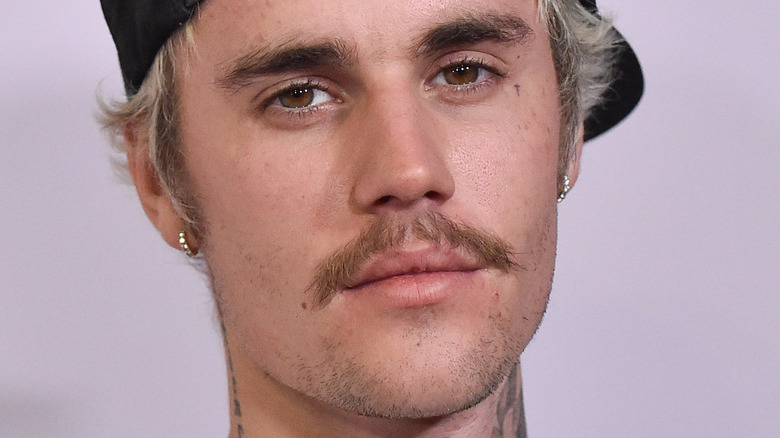 DFree/Shutterstock
It's no surprise that Justin Bieber is a super-celebrity. When he throws a party, everyone wants to be there. And usually, anyone who's anyone in the Hollywood scene shows up, as well. Recently, he threw a massive after-party for a pre-Super Bowl LVI show he'd put on at the Pacific Design Center, according to the Daily Mail, and as fans would expect, there were some well-known stars in attendance. 
Most notably, rapper Kodak Black attended the after-party at the posh eatery, The Nice Guy Restaurant, in Los Angeles, although the guest list also included stars like Leonardo DiCaprio, Kim Kardashian, and Kendall Jenner, per Page Six. Now it would seem reasonable that just attending a bash held by Bieber would be enough for most people, but unfortunately that was not the case. TMZ reported that Kodak Black, Lil Baby, and Gunna were leaving the after party when a fight broke out with the notorious rapper's friends in a red Ferrari. Sources told Page Six that's when the people in Black's entourage picked a fight, which led to some rather unpleasant consequences.
Justin and Hailey Bieber make a hasty exit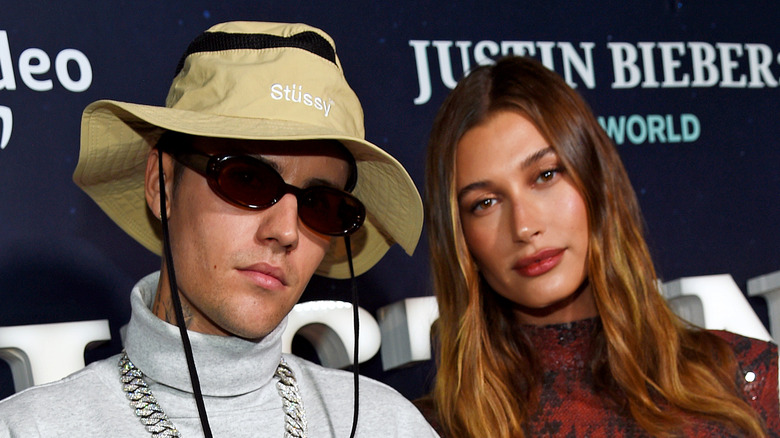 Kevin Mazur/Getty Images
Early Saturday morning, according to the Daily Mail, Justin Bieber and his wife Hailey were celebrating his recent pre-Super Bowl performance with a ritzy after-party at a local Los Angeles restaurant when a friend or two of rapper Kodak Black started a fight just outside the popular singer's party. Someone apparently didn't like what was going down and shots were eventually fired, hitting four men between the ages of 19 and 60, the LAPD confirmed in a statement to Daily Mail. The news outlet also reported that none of the victims suffered life threatening injuries and all, including rapper Kodak Black, were eventually treated at local hospitals. 
It obviously didn't take long for the "Peaches" singer and wife Hailey to exit the restaurant once the fighting began, and both were spotted retreating to safety as the shots rang out. Ten shots were fired in total and the investigation remains ongoing. According to CNN, the suspect fled the scene, but the LAPD assured that "[t]he incident is not gang-related." However, the authorities are hoping for the public's cooperation as they work to identify who fired the shots, according to a news statement.