Shanna Moakler's Plastic Surgery Procedures Explained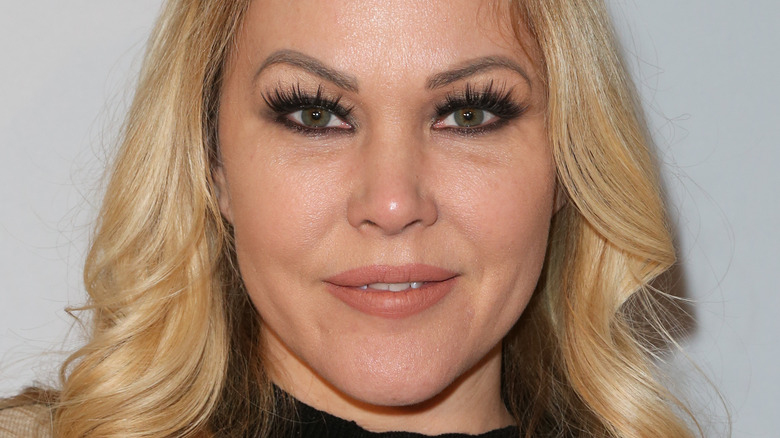 Paul Archuleta/Getty Images
The untold truth of Shanna Moakler is one that a lot of her fans don't know about. While the former Miss USA has been getting a lot of attention for the things she's said about her ex Travis Scott's relationship with Kourtney Kardashian, she's also someone who has been very honest about the ups and downs in her life, along with her ever-changing appearance. In fact, Moakler has been very open about her plastic surgery procedures, and some of her body insecurities, too. She told Inside Edition back in 2016, "I have always been concerned about my thighs and my booty," adding that she had also gotten RF laser treatment done, noting that "my folds, my face, my forehead is just completely different."
But that's not the only thing that Moakler has gotten done over the years. In fact, her many plastic surgery procedures might actually shock her fans — and her honesty about them really has fans surprised, too.
Keeping up with Shanna Moakler's plastic surgery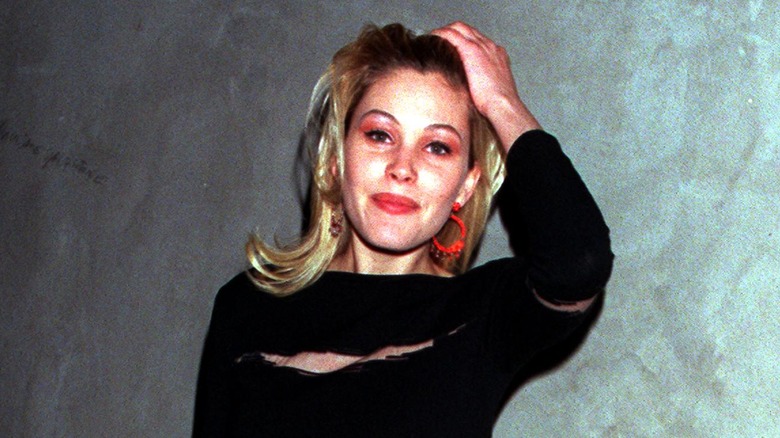 Getty Images/Getty Images
According to Life & Style, Shanna Moakler has had quite the mommy makeover over the years. In 2016, she had liposuction, cellulite removal, and a butt enhancement done, telling Inside Edition at the time, "I think it's really important that women understand that they don't have to be ashamed to make changes to their body. I don't think you have to be ashamed if you are unhappy with one part of your body and you want to fix it." In 2018 Moakler had liposuction and a tummy tuck done and documented the post-op results on her Instagram page. "Alright guys I am 5 weeks post op!" she wrote. "I am starting to see a difference, still really swollen and some discoloration from bruising but all the lumps and weird pockets but my scar are gone and that makes me happy, as that was what really bothered me, even though I hid it well," per Us Weekly. If that weren't enough, Moakler also made it no secret that she wanted to make her backside smaller in an Instagram post that same year.
While it does seem like Moakler has been satisfied with all of the work she's had done so far, she's not done visiting her plastic surgeon's office just yet. She still has one more thing she'd like to tick off from her list of procedures in order to make herself feel like her best self yet.
Shanna Moakler still wants work done on her breasts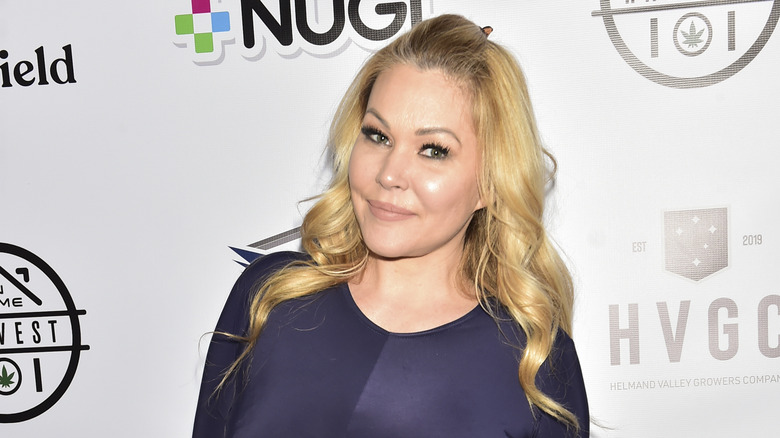 Michael Bezjian/Getty Images
Shanna Moakler admitted during an Instagram Q&A in April 2021 that she still would like to get one more plastic surgery procedure done, per Life & Style. When asked if her breasts were implants or the natural kind, the mother of three responded, "My boobies are real I've never had a lift or fat transfer, but would like to this year." 
Whether or not Moakler will have the procedure done remains to be seen. For now, it seems like she is very comfortable flaunting her best assets with her boyfriend Matthew Rondeau at a beach in Mexico, as detailed by Page Six. While Moakler has made it pretty clear that she is not jealous of Travis Barker's fiancee Kourtney Kardashian, she appears to be much more candid about her plastic surgery than any of the Kardashians combined, and that's certainly saying a lot. But if Moakler is happy, both inside and out, that's all that really matters, right?