How Rob Gronkowski's Girlfriend Really Feels About Potential Retirement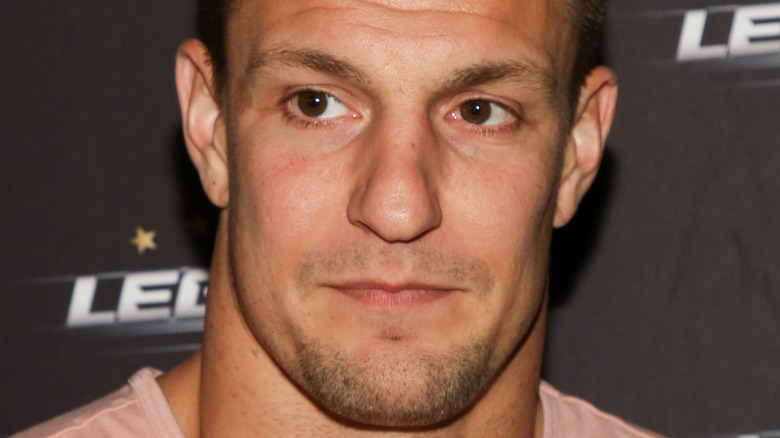 Paul Archuleta/Getty Images
Rob Gronkowski has been dropping one bombshell after another about his future and potential retirement from the NFL. Gronkowski told TMZ Sports back on January 26 that he hadn't made a formal decision about playing another season. However, he did say, "If I had an answer right now it would be no." 
By February 11, the Tampa Bay Buccaneers star admitted that Tom Brady's own retirement announcement had him considering his own plans. If Brady were to play another season, "I would say that we would stay together, a hundred percent for sure," he told People. Then again, "I was asked that question two days after the [divisional playoffs] game and I said I wouldn't play if the decision was today. And if the decision was again today, it would still be a no."
While no one really knows what kind of decision Gronkowski will make today, tomorrow, or in the coming months, his longtime girlfriend Camille Kostek added herself to the conversation, and she too has some thoughts about her boyfriend's future in the NFL.
Camille Kostek isn't ready to see Rob Gronkowski retire yet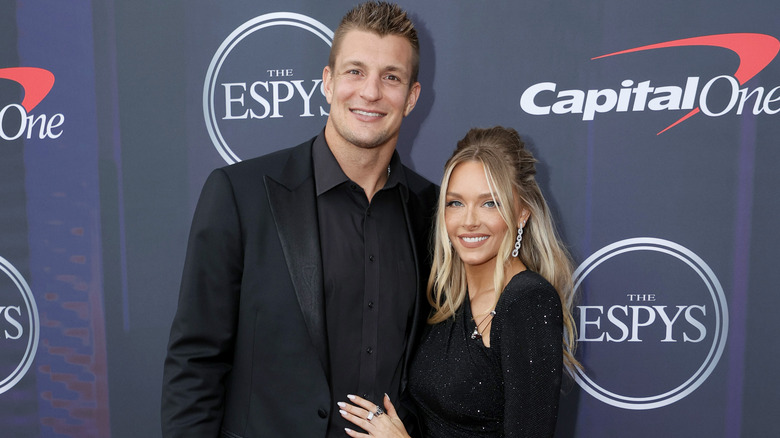 Michael Loccisano/Getty Images
Rob Gronkowski's girlfriend Camille Kostek made it pretty clear that she wants the party to continue, both on and off the field. "I would love to watch him play football some more," the model dished to TMZ Sports. "He knows that. I tell him." Kostek added that she's not putting any pressure on her boyfriend, but also said that when he first retired from the New England Patriots in 2019 it was because he wasn't feeling right. However, things are different now. "He came back when he felt good. So, it's really going to be, truly, like a gametime decision," Kostek explained.
Seeing how Gronkowski's off-the-field behavior makes him one of the most charismatic players and personalities in the NFL, we have a feeling that we'll be hearing much more of him, regardless of whether he hangs up his cleats or not. At least he's got Kostek to support and back him up no matter what decision he makes.