How Chadwick Boseman's Estate Was Handled After His Death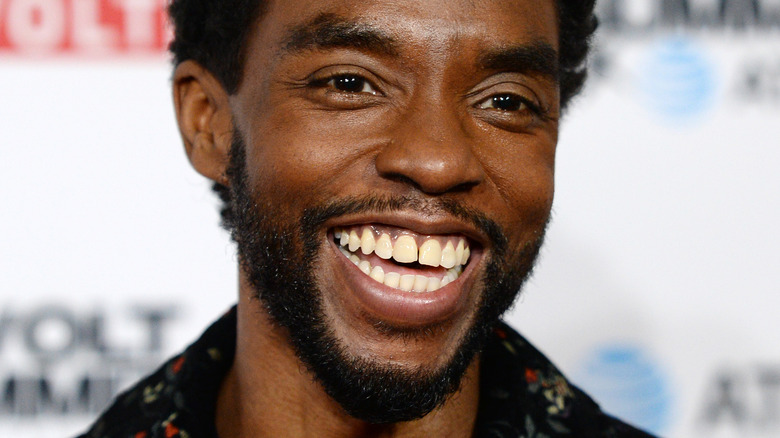 Amanda Edwards/Getty Images
Before Chadwick Boseman's tragic death, he touched the hearts of audiences around the world. Most notably, the actor took on the titular role in Marvel's international phenomenon "Black Panther," which served as an inspiration for children and adults alike. He was dedicated to the crafts of acting and movie-making, as shown by the extensive amount of credits Boseman collected throughout his career, per IMDb. Even after his death, Boseman received several nominations for the roles he acted in while going through treatments for his colon cancer. In fact, he became the Screen Actors Guild Awards' most-nominated actor posthumously.
Unfortunately, Boseman did not have an official will at the time of his death, which left questions as to who his fortune would go to. "Difficulties can arise for those without the necessary arrangements in place," private client director Debbie Lumsden told IFA Magazine. "Boseman died in 2020 without a will, meaning the decision of how his estate should be distributed was left to the courts, rather than his family."
So, what exactly happened with Boseman's estate?
Chadwick Boseman's widow became administrator of his estate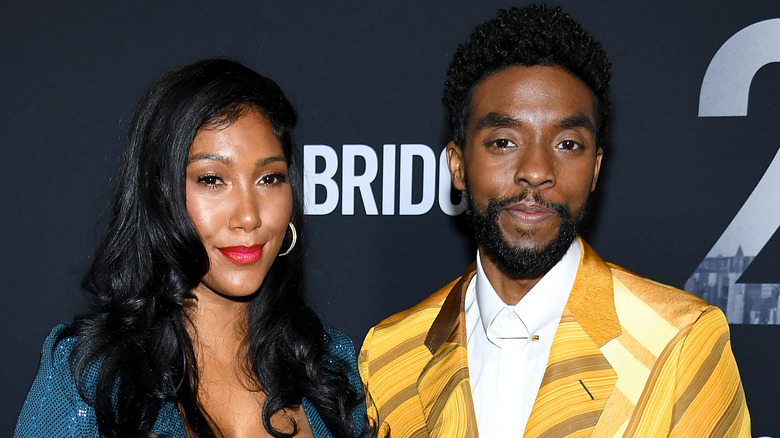 Dimitrios Kambouris/Getty Images
While Chadwick Boseman does have living family members who could have possibly been given an inheritance of his money, he also left behind his wife, Taylor Simone Ledward. The two first met in 2015 and hid their relationship from the public for years, before Ledward's grandma spilled the beans to InTouch Weekly. Ledward and Boseman secretly got married before his death in 2020. The actor was an overall "very private person" — even hiding his cancer diagnosis so people wouldn't "fuss" over him, per The Hollywood Reporter. And when he died, Boseman's team statement revealed that Ledward, along with his family, was right "by his side."
But since Boseman did not have a will that specifically stated who his money would go to in the event of his death, it was unclear who would receive it. According to court documents acquired by People, Ledward petitioned to become the administrator of her husband's estate, which totaled $938,500. In the end, Boseman's widow was awarded the title.
Taylor Simone Ledward continues Chadwick Boseman's legacy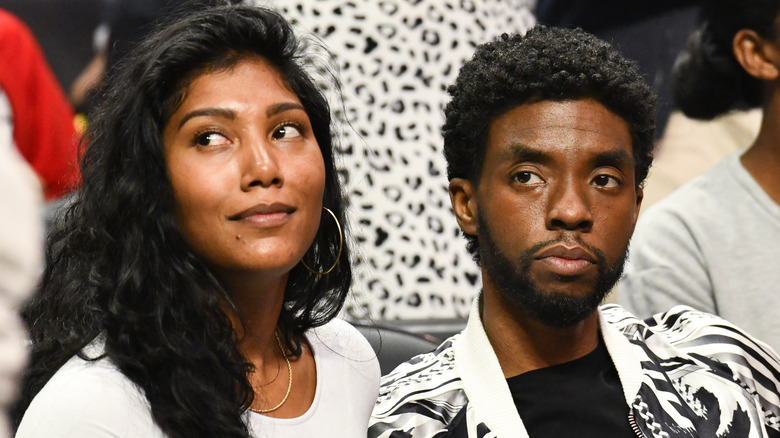 Allen Berezovsky/Getty Images
As shown by the outpouring of love for Chadwick Boseman after his death, he was a pillar of inspiration and hope for many. In death, many people realized the impact that Boseman and his roles had on the world. It was a bittersweet sight to see Boseman in the multitudes of films that he starred in that were released after he died, like "Ma Rainey's Black Bottom."
In 2021, Taylor Simone Ledward accepted many of the awards the late actor received and gave emotional speeches that spoke to who Boseman truly was. In January that year, Boseman was posthumously honored with a tribute at the Gotham Awards, per CNN. "As an artist, an actor, and a person, Chad made a practice of telling the truth ... He is the most honest person I've ever met, because he didn't just stop at speaking the truth, he actively searched for it; in himself, in those around him and in the moment," Ledward said in her speech.
Not only has she done the impossibly difficult duty of accepting awards on his behalf, but she has also become an advocate for the prevention of colon cancer. At the NAACP Image Awards, where Boseman posthumously won for outstanding actor in a motion picture, Ledward took time to raise awareness about the disproportionate way colon cancer is diagnosed in Black men. Ledward continues to love and support her husband by cementing his legacy.