How Chadwick Boseman's Family Really Feels About His Oscar Loss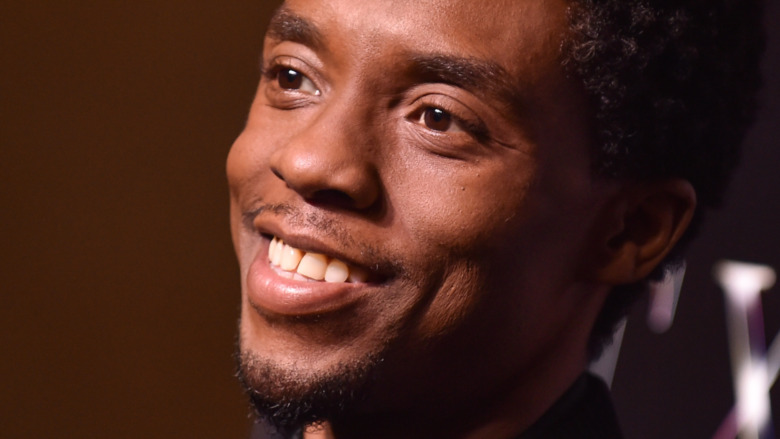 Shutterstock
As fans and celebrities reacted to late actor Chadwick Boseman's loss at the 93rd Academy Awards, the much-beloved actor's family is chiming in to give insight into how Boseman would've felt about losing the Best Actor award.
The 2021 Oscars brought out the biggest stars, in COVID-19 safety style. But, notably, the typical format of the ceremony was rearranged, giving out Best Picture at the end of the show. Instead, the award show opted to make viewers wait up for the Best Actor category, prompting fans to believe the reformat was purposeful to give Chadwick Boseman a shining light for what everyone thought would be a posthumous win.
The "Black Panther" actor tragically died from colon cancer in August 2020. The 2021 award season made sure to pay tribute to Boseman, who won a Golden Globe, Screen Actors Guild Award and Critics' Choice Award for his final on-screen role in "Ma Rainey's Black Bottom" (via Page Six). At the 2021 Oscars, however, Boseman lost to Anthony Hopkins, causing a social media uproar. But how did Boseman's family feel about the supposed snub?
Chadwick Boseman's brother says the actor saw the Oscars as a 'campaign'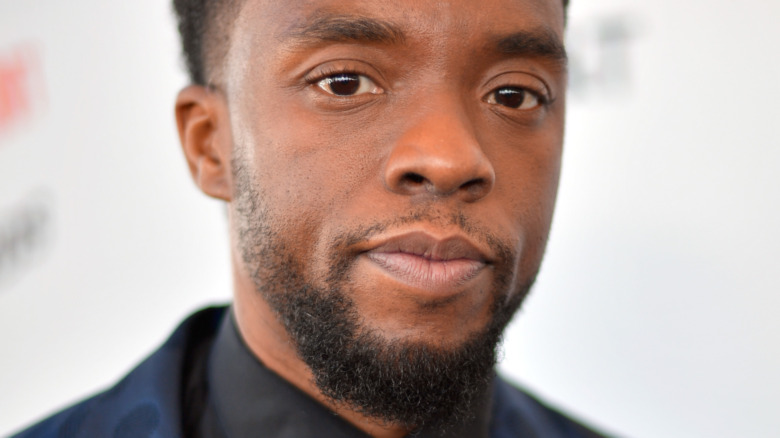 Matt Winkelmeyer/Getty Images
Speaking to TMZ, Derrick Boseman, brother of late actor Chadwick Boseman, revealed just how the "42" actor would've felt about his award "snub" for Best Actor at the 93rd Annual Academy Awards. In fact, he even said not to call it a "snub," noting that his family isn't upset by the Oscar going to Anthony Hopkins.
"I'm sure [Anthony Hopkins] would [wish him the best] if Chad won," began Derrick, who opted to congratulate and praise Hopkins for his big Oscar win, in the spirit of sportsmanship. Hopkins honored the "Avengers" star in his acceptance speech, saying "I want to pay tribute to Chadwick Boseman, who was taken from us far too early," per TMZ.
Boseman's brother even told the outlet that the actor wasn't even a big fan of the big-name award show. In fact, Boseman "always described them to me as a campaign," claimed his brother. 
Still, fans didn't take lightly to Boseman not winning the statuette, with one writing on twitter, "this is the problem with Hollywood, let us be honest the Oscars milked Chadwick's death to the penny and then snubbed him from his glory."