Teen Mom 2's Cheyenne Floyd Shares Heartbreaking Update On Daughter Ryder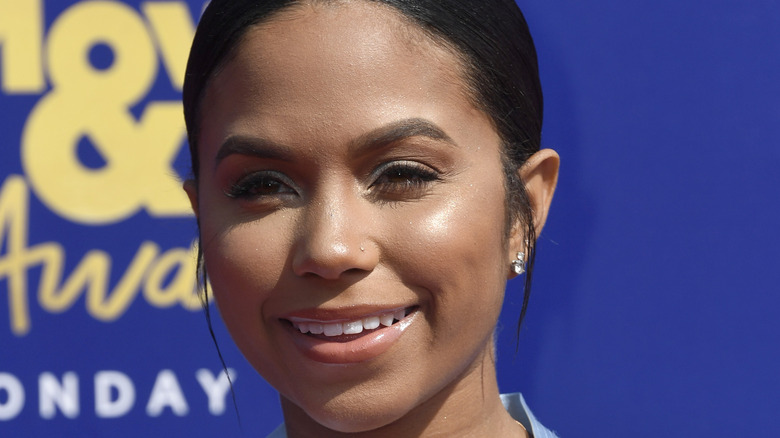 Frazer Harrison/Getty Images
"Teen Mom" star Cheyenne Floyd didn't exactly have the best Valentine's Day. On February 15, the reality star took to Instagram to fill everyone in on what had happened with her daughter Ryder, who is currently suffering from VLCAD. She told Insider in January that VLCAD is a genetic metabolic disorder where the body is incapable of turning certain fats into energy.
Dealing with a disorder like VLCAD sure isn't easy. Cheyenne shared how especially challenging it was in the beginning, when she had to constantly feed her daughter. "To keep Ryder healthy, she couldn't have any periods of fasting. I had alarms set every two hours, and for eight months Ryder ate whenever the alarm went off," she said. "It didn't matter if she was hungry, if she was asleep, or if I was too tired to see straight — she had to eat to stay healthy."
While Ryder has a milder case of VLCAD, it doesn't mean that she doesn't experience flare ups. In fact, Ryder's recent episode was what made Cheyenne fly back home on the day she was supposed to have a Valentine's Day getaway with her fiance, Zach Davis.
Cheyenne Floyd's daughter Ryder had to be rushed to the hospital
Cheyenne Floyd flew to Miami to celebrate Valentine's Day, but life had other plans for her. On her Instagram story, the "Teen Mom" star shared how she immediately had to return to California upon finding out that Ryder was sick. "This isn't how I thought my day would end up," she wrote, "after flying to Miami and getting that call that [Ryder] wasn't well and coming right back home." She added, "It's been a long emotional day."
Cheyenne clarified that the most important thing for her is that Ryder is safe and that she's in the presence of the people she loves. "Although we had other plans I wouldn't want to be anywhere else right now," she added. "I am so blessed to be in the bed snuggling with my babies."
Luckily, Ryder got better fairly fast, and according to Cheyenne, all she was worried about was missing Valentine's Day treats from school. She got them the next day anyway. "Ryder's class sent her Valentine's Day cupcakes," Cheyenne said in an Instagram story. "Seriously the sweetest, thank you guys so much for making my baby feel special."