Venus Williams Hits Back Against Wrongful Death Lawsuit, Denies Responsibility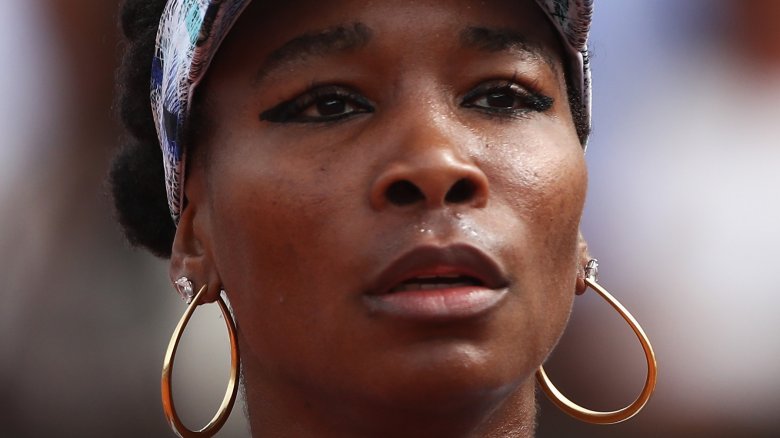 Getty Images
The tennis superstar is not interested in taking the blame for a recent fatal car crash.
People reports that Venus Williams has responded to a wrongful death lawsuit, filed by the family of the deceased, and she maintains that she's not responsible for the accident.
In court documents obtained by the magazine, Williams, 37, alleges that the victim—78-year-old Jerome Barson—was not wearing his seat belt during the incident in question. She also claims that Jerome and his wife Linda, who was driving at the time of the crash, failed to properly maintain and repair their car.
"Defendant states that the injuries and/or damages to the Plaintiff were solely and/or proximately caused by the unreasonable failure of the Plaintiff to use an available and operational seat belt and the time of the accident," read Williams' statement.
TMZ adds that Williams also claims that Linda's injuries were not severe enough to warrant damages in a lawsuit under Florida law—despite reports indicating that Linda suffered multiple broken bones, including a cracked sternum and a shattered right arm. Williams also believes that "third parties"—the other drivers on the road—contributed to the accident and should be held responsible for their actions.
In response, Linda's lawyer Michael Steinger said that car data shows that both Linda and her husband were wearing seatbelts at the time of the crash. And, what's more, that their vehicle was in good shape prior to the accident. "Our client's vehicle is actually a brand new 2016 Hyundai, which the inspection papers can prove was in perfect working order," Steinger stated (via People).
As Nicki Swift previously reported, Williams was involved in the fatal car crash in Palm Springs, Fla. on June 9, 2017, after allegedly driving her SUV into an intersection and blocking a lane. The Barsons' car then reportedly T-boned Williams' vehicle, ultimately resulting in the death of Jerome. Linda later sued, demanding "unspecified damages for loss of companionship" and "loss of earnings, pain and suffering, and medical and funeral expenses."
However, police later found footage that showed Williams legally entering the intersection during a green light and stopping to let a vehicle in front of her turn when the Barsons' car struck her SUV.
While we wait to see how the lawsuit plays out, read up on the shady side of the Williams sisters.