What We Know About Salma Hayek And Linda Evangelista's Unexpected Connection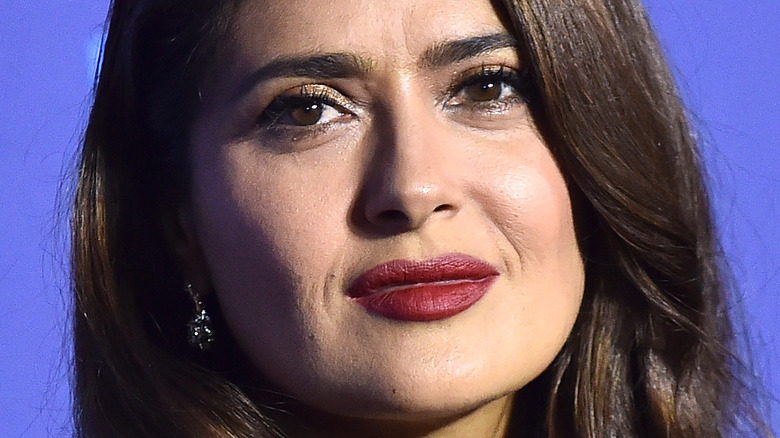 DFree/Shutterstock
It seems to be a busy, buzzing time for two superstars, but some may forget that there is a big connection between them. Salma Hayek and Linda Evangelista have been linked publicly since 2011, but the two keep fairly separate from one another where the media is concerned.
Hayek has had a roaring start to 2022 with the streaming and home release of "The Eternals," as well as her appearance in the BMW Super Bowl commercial as Greek goddess Hera alongside Arnold Schwarzenegger's Zeus. Making a return to the public eye for the first time in nearly five years, Evangelista is opening up about a traumatic cosmetic procedure, sharing with fans on Instagram that the ordeal left her "brutally disfigured." This unexpected result has greatly affected the supermodel's work — a devastating shift for a woman who at one point dominated the world of fashion in the '80s and '90s. Even iconic Vogue editor-in-chief Anna Wintour told People, "No model was more super than Linda."
This is a big moment for Evangelista to speak her truth, but the last time she was the central focus of a media frenzy, it was from a very different type of truth that involves her son Augie and is connected to Hayek — more directly, the actor's husband of over a decade.
Linda Evangelista has a child with Salma Hayek's husband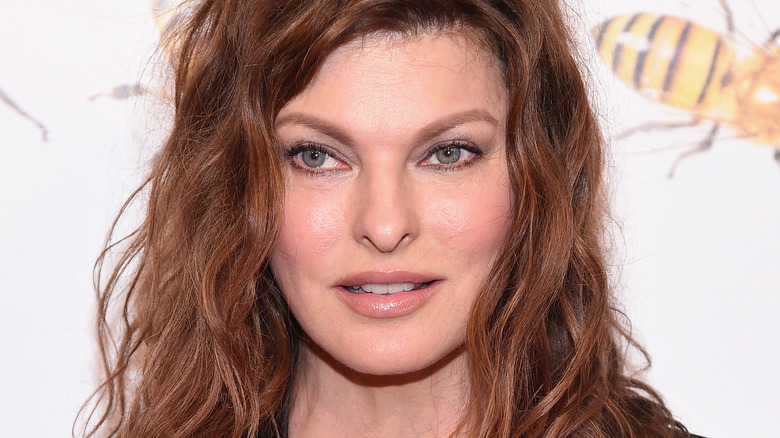 Michael Loccisano/Getty Images
Linda Evangelista briefly dated François-Henri Pinault in early 2006. He is a French businessman with an impressive legacy as chairman and CEO of Kering — a group that owns iconic fashion brands such as Yves Saint Laurent, Alexander McQueen, and Balenciaga, according to Forbes. He went on to marry Salma Hayek in 2009.
It wasn't until late June of 2011 that the supermodel revealed Pinault to be the father of her son after filing a suit for child support. Naturally, chatter went into a frenzy with the news that Hayek's husband fathered a child with another famous icon, but it appears the timing of the relationships never overlapped. Pinault testified at the time, "I was not involved in the decision of having the baby," noting that he and Evangelista were only together "about seven days" total, per E! News. In fact, news of the supermodel's pregnancy ended the relationship, and shortly after, the billionaire began seeing Hayek.
According to The Sun, Pinault has stated that son Augie "is totally integrated within my family," adding that his daughter with Hayek, Valentina, sees him as a brother. In recent years, it appears this sentiment has held true, especially when Hayek shared a rare photo on her Instagram with Augie, to which Evangelista commented with a pair of black heart emojis, per People. Time has done well for this blended family from what we can tell, and we look forward to whatever is next for both dynamic women.