Kanye West's Latest Music Announcement Has Fans Absolutely Furious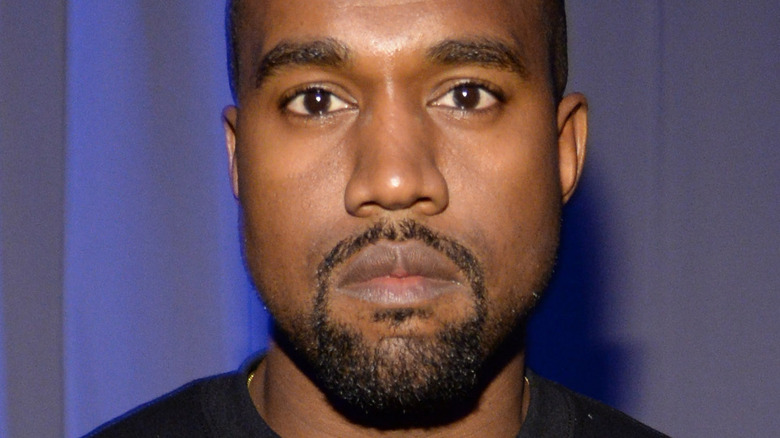 Kevin Mazur/Getty Images
Kanye West has been getting a lot of attention for his social media activity, but perhaps not for the best reasons. Ye pleaded to God in a series of posts amid his Kim Kardashian harassment turmoil and has gone as far as to taunt her boyfriend Pete Davidson and even follow him on his new Instagram account, too. If that weren't enough, Ye posted screenshots of his text conversation with his estranged wife in one surprise move after another in his ongoing feud with Kim. In one now-deleted post, Ye even seemed to take a jab at Kim's marital history by crowdsourcing this question to his followers, per Complex: "Since this is my first divorce I need to know what I should do about my daughter being put on TikTok against my will?"
While Ye's posts and social media antics have prompted some of his critics to ask how come no one on his team has changed the password to his Instagram account yet, his latest post has his fans absolutely furious. This time around, though, it has nothing to do with Kim, Davidson, or his family.
Kanye West is over streaming services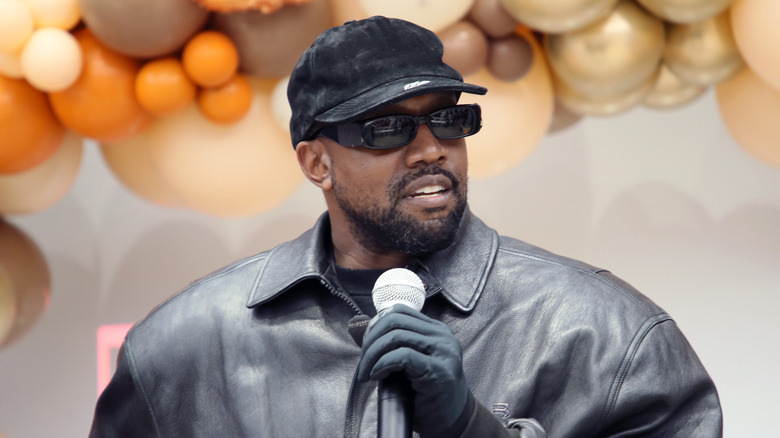 David Livingston/Getty Images
Kanye West is looking to revolutionize the way that fans listen to their favorite albums, or at least have a little more control over his music. The rapper took to his Instagram account to announce that his new album, "Donda 2" will not be available on any of the major streaming platforms, but instead only on his $200 Stem player, per the Daily Mail. Sharing a clip of his Stem player, Ye wrote, "Today artists get just 12% of the money the industry makes. It's time to free music from this oppressive system. It's time to take control and build our own." 
Of course, it didn't take very long for many of his disgruntled fans to weigh in on the matter. One commented, "Time to free music, tells u to buy his product to listen to his music," while another said, "You've officially lost my support with this ye, you've locked your album behind a paywall when we all want to hear it. this is not the way. if you wanted us to support you directly then sell physical copies like vinyl or CD's. you need to think of ur fans who don't have the money to buy a stem player."
As many of Ye's fans have continued to express their dismay over this announcement, if there's one person who won't be buying a Stem player anytime soon, we're banking on Pete Davidson. We wouldn't count on a follow back on the 'gram, either.