The Truth About Julia Fox's Ex-Husband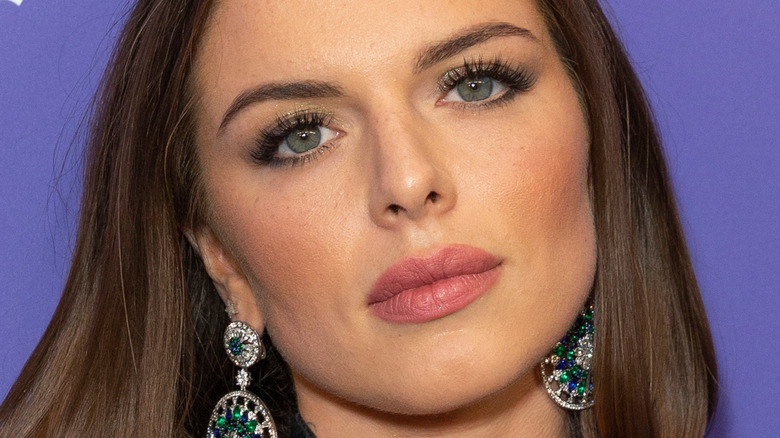 lev radin/Shutterstock
Once little-known actor Julia Fox made headlines in a major way after she was spotted cuddling up to Kanye "Ye" West in early 2022. Ye doesn't exactly do "subtle," and this was definitely true of his short-lived relationship with Fox. In less than two months, the duo managed to take part in a raunchy photoshoot, hit up Paris Fashion Week in matching denim ensembles, and share plenty of PDA along the way, as Glamour reported. "There's no labels, none of that," Fox told People in mid-January, speaking of the couple's connection. "It's just people that make each other feel better. It's really, like, such a Gemini-Aquaries connection. It's very inspirational. Our minds, we both work very fast; we keep up with each other, which is cool."
The pair called time on their whirlwind romance in February, with Fox insisting in a since-deleted Instagram Story that she "has love" for the rapper, but "wasn't in love w the man," via Page Six. 
Since then, she has been embroiled in a very public war of words with Azealia Banks, and the Daily Mail estimates the actor is primed to make "an estimated $100,000 for every public appearance she makes going forward" thanks to her association with Ye. While the couple's relationship has stalled, there's still plenty of media attention swirling around Fox, including who she dated (and was married to) before Ye.
Julia Fox and Peter Artemiev dated for one month before tying the knot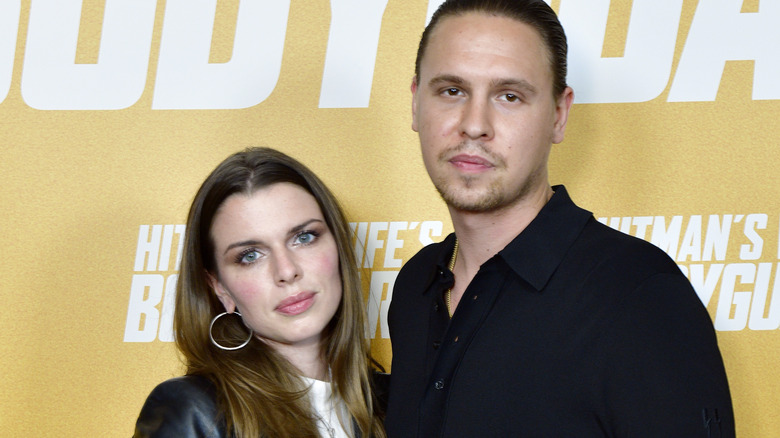 Eugene Gologursky/Getty Images
Before Julia Fox dated Kanye "Ye" West, Us Weekly reports that she married a pilot named Peter Artemiev in 2018. The pair's relationship was short-lived and they split in February 2020. Much like their marriage, their courtship was swift, intense, and unconventional. In a January 2022 episode of her podcast with co-host Niki Takesh, "Forbidden Fruits," Fox revealed that she had a shotgun wedding with Artemiev after only one month of dating. 
"At the Little White Wedding Chapel [in Las Vegas], nobody knew, I was dressed like a cowgirl," Fox shared. "And [Artemiev] wore cowboy boots, wew looked so f***ing cute. We were so in love. I literally dreamed him up and manifested him, like as a city girl from Manhattan I always wanted to date a Russian guy from Coney Island."
Fox seems to make a habit of going all-in on her relationships if she feels the connection and timing is right. On her first date with Ye, for example, she participated in an intimate photoshoot at Carbone, before being whisked away to a hotel suite full of designer clothes, as BuzzFeed reported. When it came to Artemiev, the actor also knew what she wanted early on. "I was single for like four years prior to [dating Artemiev] and no guy could even get close to me. That man f***ing locked it down and married me in a month," she recalled, via "Forbidden Fruits."
Julia Fox and Peter Artemiev clashed over co-parenting their son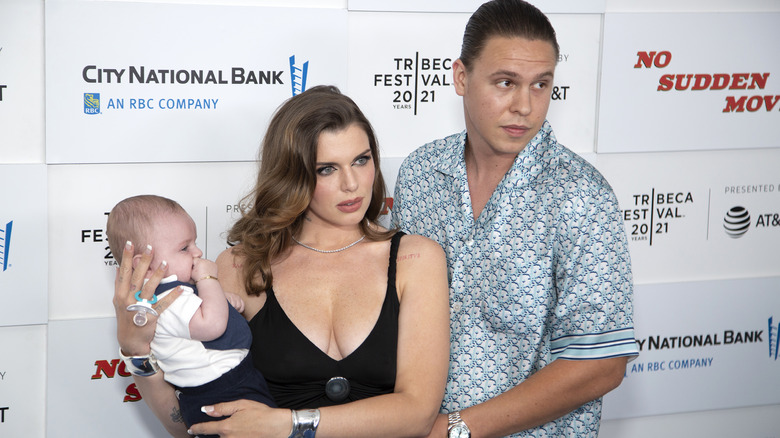 Santiago Felipe/Getty Images
Though Julia Fox and Peter Artemiev were once wildly in love, their split wasn't altogether amicable. Per Us Weekly, Artemiev conceived a child with Fox at some point during their divorce proceedings. Though Fox accused Artemiev of "1000 percent intentionally [getting] me pregnant" in an Instagram rant later that year, according to Us Weekly, she also referred to her newborn son as "a blessing." Still, the "Uncut Gems" actor seemed to harbor some animosity towardsher ex-husband when she called him out for being a bad co-parent on Instagram Stories, according to Page Six. 
"Have you seen this deadbeat dad?" Fox captioned an image of Artemiev featuring devil horns. "He can be found at most strip clubs, Lucien, Paul's bbg, Casablanca, the streets, etc. Please REMIND him that he has a child to take care of! Oh and if you chill w him knowing d*** well he is a deadbeat alcoholic drug addict dad, you are not my friend and I will call you out too!!!"
According to the outlet, Artemiev hit back by calling Fox's accusations "utterly false" and has not commented further. His lack of commentary is not surprising to Fox, who noted on her "Forbidden Fruits" podcast that ever since she began dating Kanye "Ye" West, Artemiev has become even more determined to avoid the spotlight. "He just is so not about this life," she said, according to Page Six. "He doesn't give a f*** about it. He's like, the most chillest, down-to-earth, authentic guy."