Azealia Banks And Julia Fox Locked In Extremely Messy Social Media Feud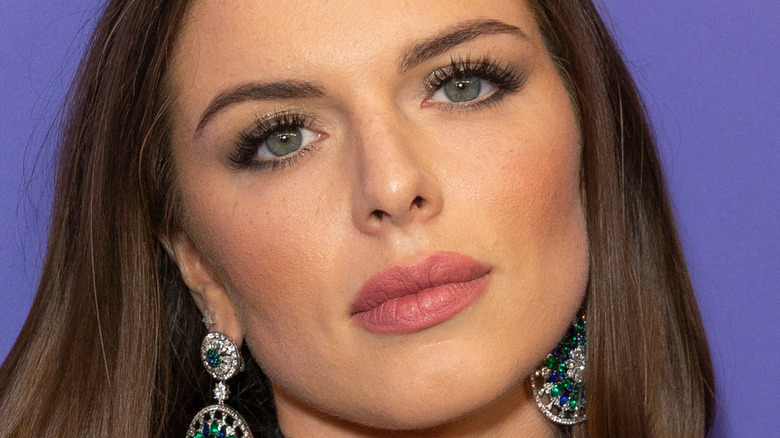 Lev Radin/Shutterstock
If the name Julia Fox was foreign to you six months ago, you definitely know who she is now. In January, the "Uncut Gems" actor got a major boost in name recognition when she started dating Kanye "Ye" West. The romance, though short-lived, was tabloid heavy. Fox gushed about Ye surprising her with a hotel room full of brand new clothes on their second date. They were spotted all over LA grabbing dinner in absolutely bizarre outfits that we can only assume Ye styled himself.
Almost as quickly as it began, the relationship ended by February, when Fox and Ye split. Since then, Fox has fueled speculation that her relationship with Ye was all a publicity stunt. For his part, Ye has been keeping busy on main, posting and deleting a series of head-scratching Instagrams photos about his soon-to-be ex-wife, Kim Kardashian, and her boyfriend, Pete Davidson.
Perhaps taking a page out of Ye's book, Fox is feuding her way into the headlines too. She's spent the last few days embroiled in a very messy social media feud with rapper Azealia Banks.
Things are getting nasty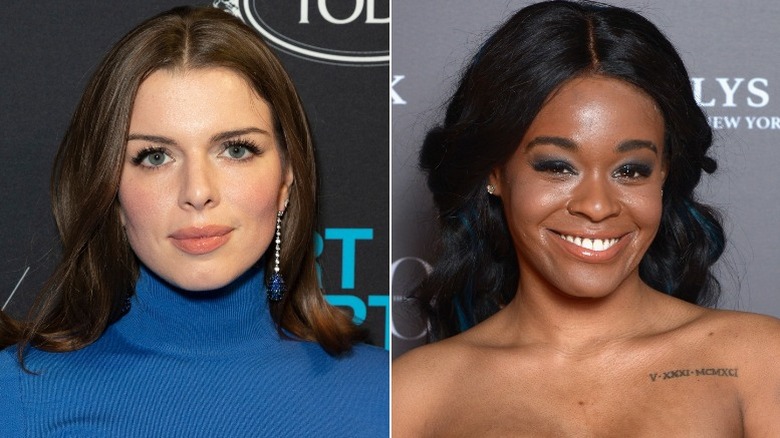 Dominique Charriau/Getty & lev radin/Shutterstock
When Julia Fox began speaking out about her short-lived relationship with Kanye "Ye" West, Azealia Banks couldn't help but get involved. As soon as the news broke, Azealia took to Instagram to share her feelings. "We already know the tea Foolia!" she wrote in response to some comments Fox made about the nature of her relationship — namely that she was a "hustler" and had never been in love with Ye, per The Daily Mail. "[You] came to Miami looking for sex work, [the] same lawyer was in contract with Ye and it was a weak PR stunt from the jump," Banks added.
Banks also made references to Fox's past drug use, about which Fox has been forthright in the past. Banks called her a "low rate escort" with a "crack baby." Fox fired back, "That is so horrible to say. [Addiction] is a real f–king disease. And I've also been open about my recovery journey!" Fox also shared a series of since-deleted screenshots of her alleged conversations with Banks. Banks appeared to ask Fox to set up paparazzi photo ops with her, and then asks her to connect her with someone selling molly and Percocet in New York.
So, where do they stand now? Well, at the time of this publication, Fox's Instagram stories are full of photos of her 13-month-old son, Valentino, and Banks' stories are full of videos in which she refuses to apologize. So yes, it's a mess — and sadly likely far from over.
If you or anyone you know is struggling with addiction issues, help is available. Visit the Substance Abuse and Mental Health Services Administration website or contact SAMHSA's National Helpline at 1-800-662-HELP (4357).