Here's What Really Happens If The Queen Becomes Incapacitated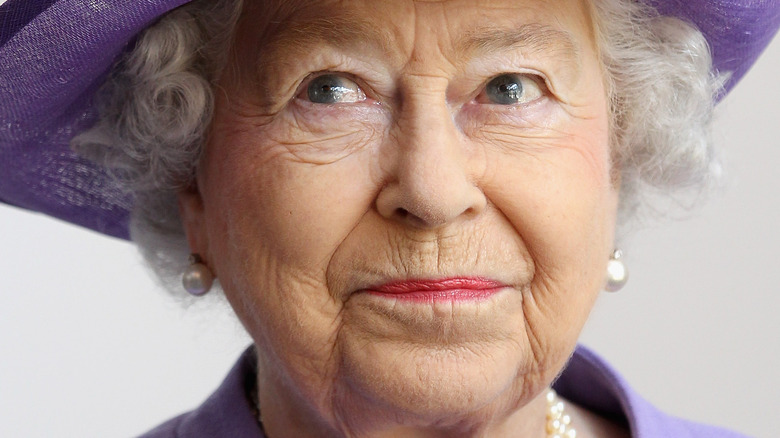 Chris Jackson/Getty Images
Queen Elizabeth II's COVID-19 diagnosis is raising a lot of questions. The queen, who will turn 96 in April, tested positive for COVID-19 on February 20 and is experiencing mild symptoms after receiving three doses of the coronavirus vaccine, CBS News reports. Her Majesty falling ill occurred 10 days after her son Prince Charles tested positive for COVID-19 on February 10, according to Newsweek. This is Prince Charles' second time testing positive for COVID-19 and his wife, Camilla, Duchess of Cornwall, also tested positive four days after the news about Prince Charles broke, per the New York Post. The prince saw his mother days prior to his diagnosis, leading many to believe that's how the queen got sick.
According to a statement from Buckingham Palace, obtained by BBC, the queen will continue with light duties at Windsor Castle in the next several days. "She will continue to receive medical attention and will follow all the appropriate guidelines," the palace announced in a statement. With the queen's worrisome diagnosis in mind, many want to know what really happens if the queen becomes incapacitated.
A regent can step in for the queen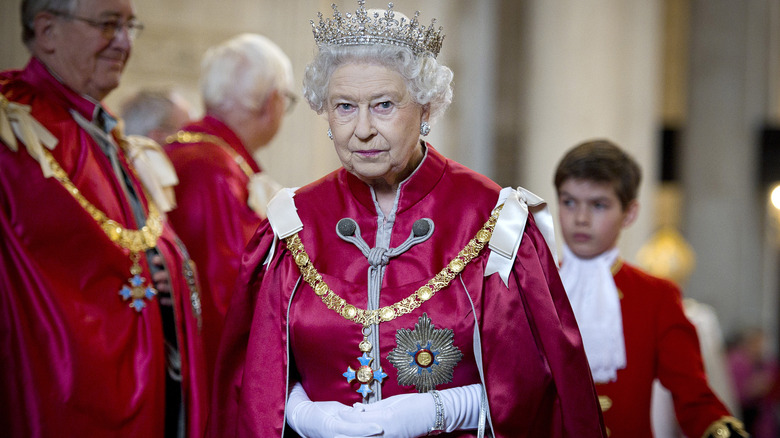 Wpa Pool/Getty Images
There is a contingency plan in place if Queen Elizabeth II should become incapacitated after testing positive for COVID-19. Laws in place permit a regent or counsellors of state to step in to perform the queen's duties under certain circumstances, according to Financial Review. The queen's incapacitation — by illness or otherwise — is a medical and legal determination that Her Majesty cannot make. Instead, a team of politicians and judges would determine it necessary for a regent to step in. At this time, the regent would be the queen's son Prince Charles, as he's next in line for the throne. The regent would be able to do most anything the queen could, except, understandably, change laws about succession for the crown.
There's a plan for almost any outcome in the royal family. At the grand age of 95, the queen's inevitable death will not only be met with great sadness, but also meticulous orders that have already been laid out by the United Kingdom's government. According to an extensive plan obtained by Politico, the queen's passing will be known as "D-Day" to the royal family, and they are expected to hold her funeral 10 days after her death.
At present, global citizens are rooting for the queen to overcome her COVID-19 diagnosis. "I'm sure I speak for everyone in wishing Her Majesty The Queen a swift recovery from Covid and a rapid return to vibrant good health," Prime Minister Boris Johnson wrote on Twitter. Well said!