The Morbid Reason Camilla And Charles Are Trending After The Queen's COVID-19 Diagnosis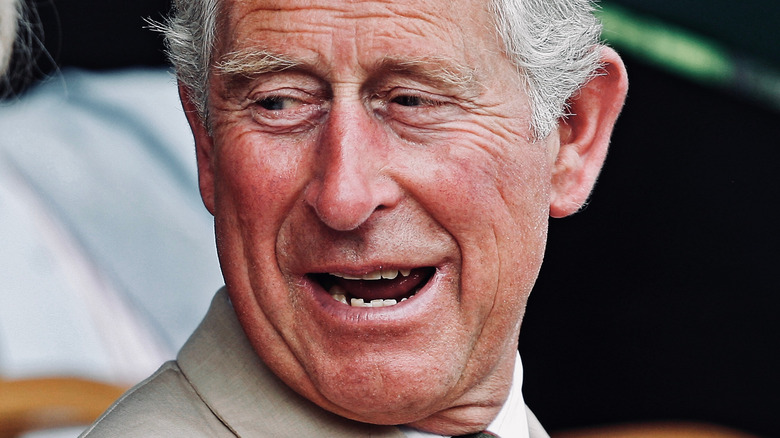 Peter Rhys Williams/Shutterstock
Queen Elizabeth II tested positive for COVID-19, which could be serious given her age, and fans are already concerned for her well-being. The Washington Post included Buckingham Palace's announcement in their initial report, citing that the queen was experiencing "mild cold like symptoms" and would continue "light duties" at Windsor Castle over the coming week. The palace statement also announced that she would "receive medical attention and follow all appropriate guidelines." The news came amid the monarch's on-going health struggles, as she was hospitalized briefly in October 2021 for "preliminary investigations." In the months that followed, the queen largely stayed away from her public engagements.
According to the BBC, the queen had been in close contact with her son, Prince Charles, who himself tested positive for COVID-19 in mid-February. In fact, Charles and his wife, Camilla Parker Bowles (who also received a positive COVID-19 test) are just two of "a number of people" who have contracted the virus at Windsor Castle, where the 95-year-old monarch resides. After the queen's COVID-19 diagnosis was announced, Camilla and Charles began trending on Twitter for a morbid reason.
Some think Prince Charles and Camilla Parker Bowles are too eager to rule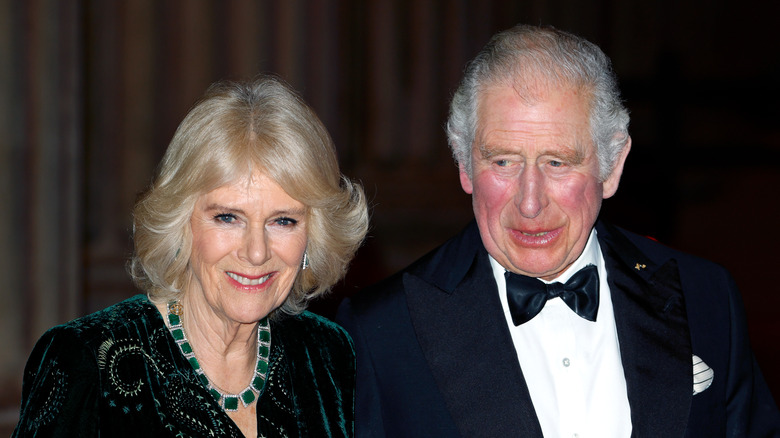 Max Mumby/indigo/Getty Images
Prince Charles and his wife, Camilla Parker Bowles, are trending in the news amid Queen Elizabeth's COVID-19 diagnosis. The queen recently revealed her wish for Camilla to be queen consort when Charles becomes king, but given her health struggles, some feel the royal couple are acting too eager to rule. A handful of royal fans even blame Charles for giving his mom the virus. 
One supporter of the queen tweeted, "Imagine giving your mum COVID. Quite frankly, this should disqualify Prince Charles from the throne." Another Twitter user scolded Charles and Camilla, tweeting, "Shame on Prince Charles and Camilla for not wearing a mask around his 95 year Mum." One Twitter user was disgusted by the whole family, surmising that Charles and Camilla should not have made mask-free public appearances, and the queen should've halted her in-person meetings at Windsor. 
One Twitter user summed up the feelings of many with the tweet, "Hoping Her Majesty recovers quickly from COVID ... because my mental health is garbage enough as it is without having to contemplate Charles and Camilla becoming king and queen consort."