What Queen Elizabeth Just Posted On Social Media After Testing Positive For COVID-19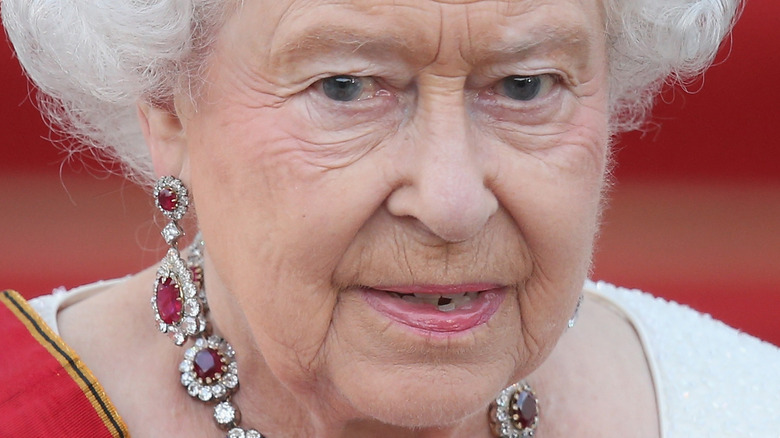 Sean Gallup/Getty Images
Queen Elizabeth has experienced a whirlwind of health scares since 2021. After the death of her husband, Prince Philip, Duke of Edinburgh, rocked the United Kingdom in April 2021, many were worried about the state of Elizabeth's health. In October of that year, she was spotted donning a cane, at Westminster Abbey in London for a "Service of Thanksgiving," according to Us Weekly. Later on in the month, Elizabeth was admitted into the hospital for a day for tests, and canceled her Northern Ireland scheduled visit, per The New York Times.
This, in turn, sparked concern from many in the media, which prompted her royal advisors to recommend some well-needed bedrest. "The Queen has reluctantly accepted medical advice to rest for the next few days," Buckingham Palace said, per Us Weekly. They also added that Elizabeth felt that she was "in good spirits" and "disappointed" to miss out on all the planned events for that month.
Now on February 20, 2022, it was announced by Buckingham Palace that Queen Elizabeth was diagnosed with COVID-19. Even though many are extremely concerned about what this could mean for the future of the monarchy, it seems that the queen is taking it all in stride.
Queen Elizabeth is cheering on Great Britain in the Olympics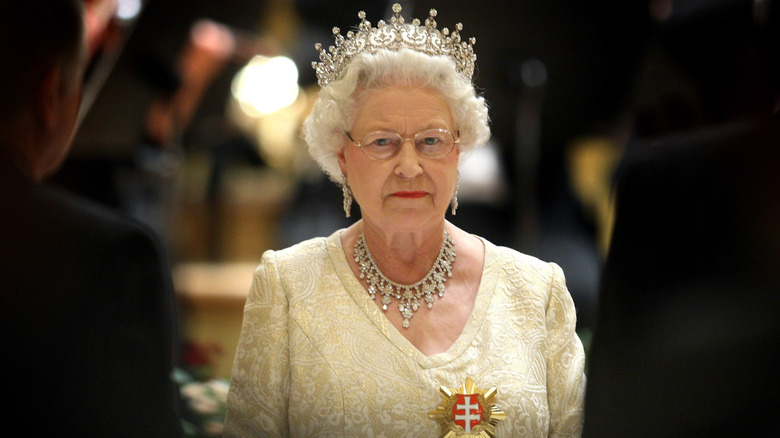 Chris Jackson/Getty Images
It seems like the British royals train is still running smoothly, despite Queen Elizabeth's shocking recent COVID-19 diagnosis on February 20. The official royal family Instagram account was seen encouraging Team Great Britain in the Winter Olympics on the same day. "The Queen has sent a message of congratulations to @TeamGB's curling teams following their success at @beijing2022," they said in their caption.
"I send my warmest congratulations to the Team GB Women's Curling team on your outstanding performance in winning the Gold Medal at the Beijing 2022 Olympic Winter Games, following the Silver Medal achieved by the Men's Curling team yesterday," the message read. She also encouraged others to get in on the team spirit, adding, "I know that your local communities and people throughout the United Kingdom will join me in sending our good wishes to you, your coaches and the friends and family who have supported you in your great success." The queen ended the encouraging post with the signature "Elizabeth R."
Elizabeth got her first vaccine against COVID-19 in January 2021, according to BBC News. According to The Roanoke Times, the queen has since been fully vaccinated and boosted. Even with her vaccinations, Elizabeth is "experiencing mild cold-like symptoms but expects to continue light duties at Windsor over the coming week," the palace said, per CNN. "She will continue to receive medical attention and will follow all appropriate guidelines."