Bill Murray Had An Extremely Fitting Job As A Teenager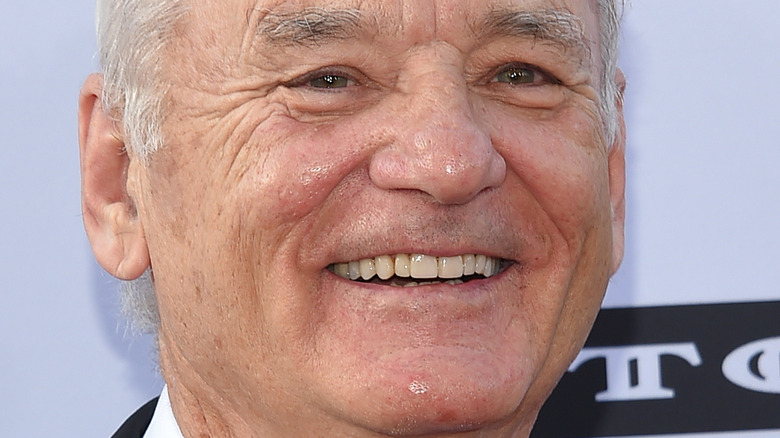 DFree/Shutterstock
Comedian and actor Bill Murray has maintained a truly legendary career in the entertainment industry. He was an early cast member of "Saturday Night Live," played a starring role in the original "Ghostbusters" franchise films, and has acted in other well-known movies like "Groundhog Day" and "Lost in Translation."
Murray's dedicated, yet calm approach to his work has served him well along his path. "The more relaxed you are the better you are. That's sort of why I got into acting. I realized the more fun I had, the better I did it," Murray once said, as quoted by Inc. As a result of his extremely successful career, Murray has amassed a net worth of about $180 million, Celebrity Net Worth noted.
Although he now has a great abundance of money, like many people, Murray started out his professional career with a humble job. Interestingly, this gig he held when he was a teenager would later connect to a major film he starred in that remains an iconic comedy in movie history.
Bill Murray worked as a caddy years before Caddyshack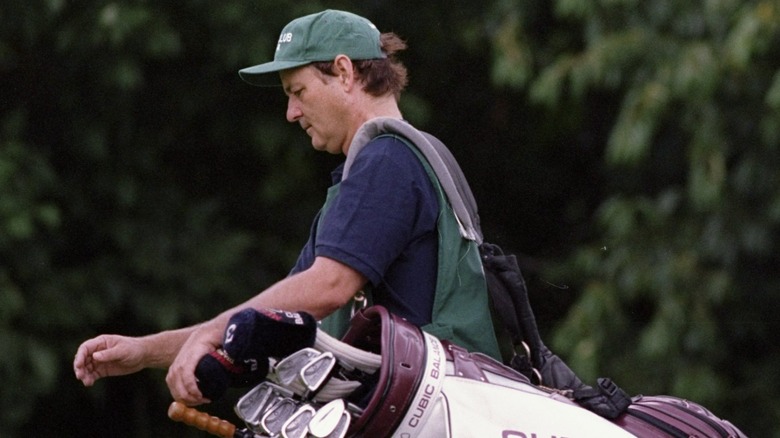 Andy Lyons/Getty Images
In the 1980 film "Caddyshack," Bill Murray starred alongside fellow comedy greats like Rodney Dangerfield and Chevy Chase while he played the character Carl Spackler, a quirky groundskeeper of Bushwood Country Club, per Screen Rant. The film has a loyal fanbase and has earned over $39 million worldwide from its modest $6 million budget, as stated by IMDb.
Prior to taking on this role, Murray spent time on a golf course in his youth when he worked as a caddy. According to SwingU, the actor first revealed this in an interview with Ahmad Rashad, then elaborated on the experience while speaking to Howard Stern.
"Well, it was a great education. You learned a lot about how you wanted to be treated, and you learned how to treat people by seeing how these people treated you," he said about this job. Since his gig as a caddy and his part in "Caddyshack," Murray still hasn't seemed to venture very far from the course. 
Bill Murray still frequents the golf course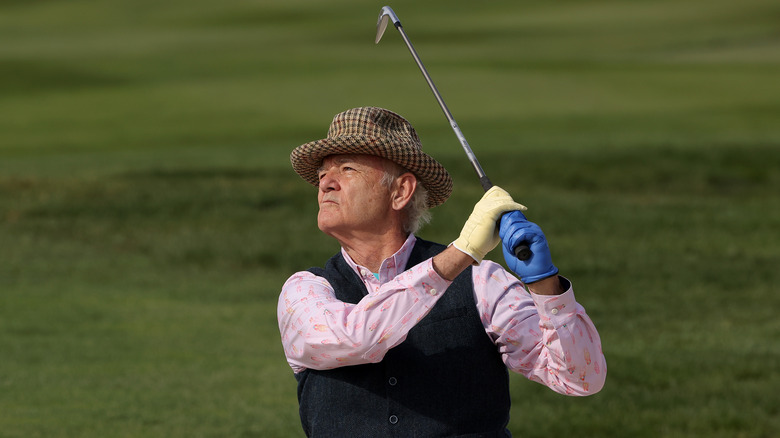 Jamie Squire/Getty Images
Bill Murray's life has consistently included connections to the sport of golf, as he starred in the 1980 comedy centered around a golf course "Caddyshack," and he told sports commentator Ahmad Rashad that he was a caddy as a teenager, according to For the Win. Knowing this history of Murray often being around the course, it's not too much of a surprise, then, to see how he's maintained golf as a pastime and continues to participate in the sport to this day.
In February 2022, Murray took part in the Pebble Beach Pro-Am golf tournament, and he went viral for a move that delighted the crowd of onlookers at the competition, The Hollywood Reporter wrote. While attempting a putt, Murray looked away from the golf hole, made the putt and then nonchalantly flung his golf club while the crowd cheered for him. Murray always knows how to entertain his audience, even on the golf course, and it seems to be a place he still enjoys many years after his early job of working as a caddy.