Courteney Cox Opens Up About Her Regrettable Cosmetic Surgeries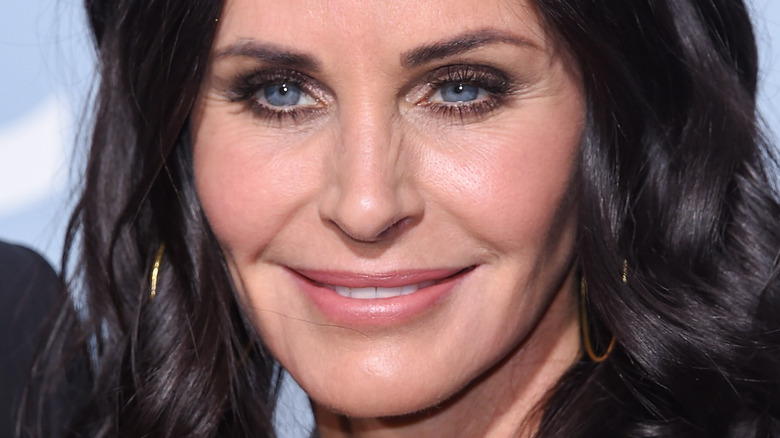 DFree/Shutterstock
Courteney Cox has been working since the 1980s when she appeared in Bruce Springsteen's video for "Dancing in the Dark," per the Star Tribune. She then landed her breakout role on "Family Ties" in 1987, and when "Friends" came along in 1994, she solidified herself in TV history. Since then, she's become a loving mother, amassed an impressive net worth, and found love with Johnny McDaid post-divorce. However, she also underwent a highly scrutinized, headline-making transformation, and for a while, Hollywood wouldn't cast Cox anymore.
Now, she's returning to the small screen in Starz's "Shining Vale" on March 6. In the horror comedy, Cox plays a woman in her 50s who can't decide if she's "depressed or possessed" — a sentiment Cox can relate to. "Going through a midlife crisis — I understand that," the 57-year-old told the Los Angeles Times. She knows all to well what it's like "being at that stage in life where, we don't want to say the word 'menopause,' but that's what [it is]." She also knows how hard it is to age in Hollywood and accept that looks change. It took years for the actor to feel confident just the way she is and to vow that she would no longer worry about not being "perfect."
These days, it's a mantra she lives by. So much so that she has no qualms getting real about her past cosmetic surgeries, and why she regrets them.
Courteney Cox realized she was starting to look 'really strange'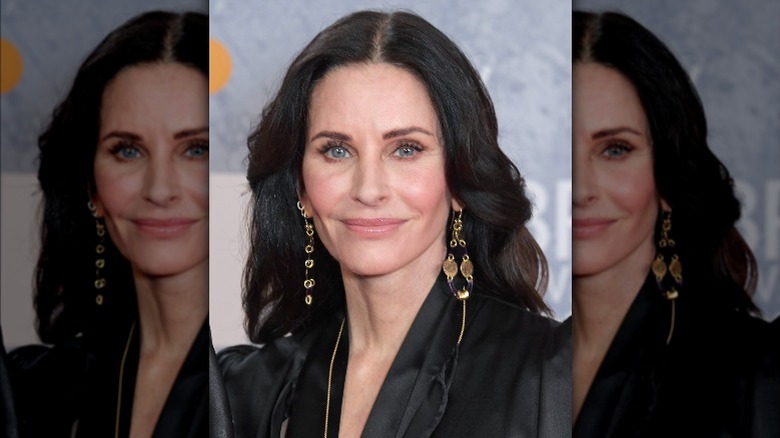 David M. Benett/Getty Images
Courteney Cox may be 57, but as she told The Sunday Times, she feels "young." The actor — who's buddies with Ed Sheeran — has "a lot of friends in their 30s" and is prone to feeling like they're the same age "until I actually study it." Underscoring that "there's nothing wrong with being 60," the "Friends" alum admitted she "can't believe" she's so close to the big 6-0.
However, growing older has had its perks. For one, she's "more grounded" than ever and finally learned "what to enjoy, what to try to do more of, and what to let go of." She's also come to terms with aging. Admitting she "tried to chase [youthfulness] for years," Cox recalled how she had no idea she was "actually looking really strange with injections" until the media honed in on her transformation. That's when it hit her: "I've got to stop."
It's not the first time Cox addressed her changing looks. In 2016, she admitted to Harper's Bazaar that when it comes to beauty procedures, she's "done things that I regret." She also told New Beauty in 2017 that she "was trying so hard to keep up, and that actually made things worse." Recalling how one doctor's visit led to another, she explained, "You have no idea [you're changing] because it's gradual until you go, 'Oh s**t, this doesn't look right.'" In the end, she had her "fillers dissolved" and vowed to be "as natural as I can be."