What Year Was Shanna Moakler Crowned Miss USA?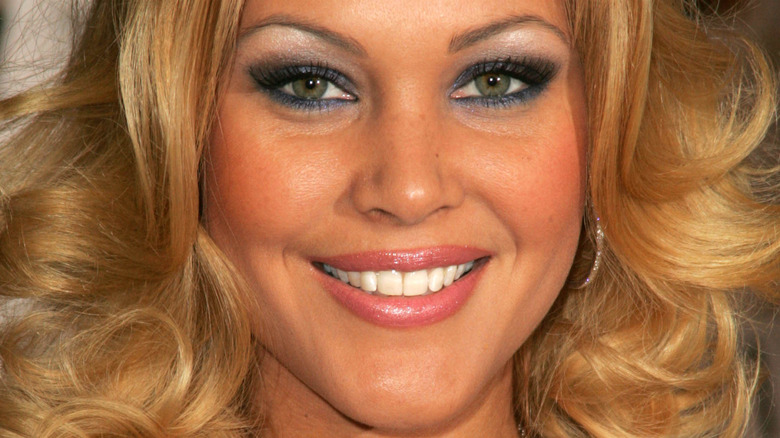 s_bukley/Shutterstock
Shanna Moakler has served as a reality television personality, actor, and model during her career. Some of her listed roles on IMDb include playing Officer Monica Harper in "Pacific Blue" for 44 episodes from 1998 to 2000, as well as making guest appearances on "NCIS" in 2010 and "The Goldbergs" in 2019.
Moakler additionally starred in the reality series "Meet the Barkers," which documented her everyday life with her then-husband, Blink-182 musician Travis Barker. As fans know, Barker who has become engaged to Kourtney Kardashian, several years after his and Moakler's separation. Before becoming a part of this Hollywood scene, though, Moakler was a beauty pageant contestant who began competing in her home state of Rhode Island. In a 2011 interview for thePageantGuy.com, she revisited her positive memories of participating in pageants.
"It was one of the best experiences of my life," Moakler recalled of vying for the title of Miss Rhode Island Teen USA in 1992. "I ended up first runner-up and I was really, really happy. And I had so much fun. I came back and then I took the title the next year." As Moakler continued with pageants, she represented the state of New York and eventually gained the title of Miss USA.
Shanna Moakler was crowned Miss USA in the mid-'90s
Shanna Moakler — who started competing in beauty pageants in her teen years before moving on to a career in modeling, film, and television — was crowned the title of Miss USA in 1995. When she competed in the Miss USA pageant, Moakler originally earned the title of first runner-up, while Chelsi Smith was crowned Miss USA. Moakler was then crowned the Miss USA title later in 1995 when Smith (who died in 2018 at age 45) went on to win Miss Universe just a few months later, per Maxim. 
For Moakler, competing in the pageant and then being crowned Miss USA was a special moment in which she was able to showcase her determination and belief in herself. When she was interviewed for thePageantGuy.com as she visited a Miss Universe watching party in 2011, Moakler explained what it's like for pageant girls to compete for this prestigious title.
"There's a lot of pressure on them ... They're representing their entire countries, and there's so many people vying for them and they don't want to disappoint anyone," Moakler said. "But ... I know they're just ready to go out there and rock that stage and just show their beautiful confidence." The confidence that Moakler developed during pageant years has led to many successful career moves following her 1995 Miss USA crowning.
Shanna Moakler successfully transitioned to Hollywood after her pageant days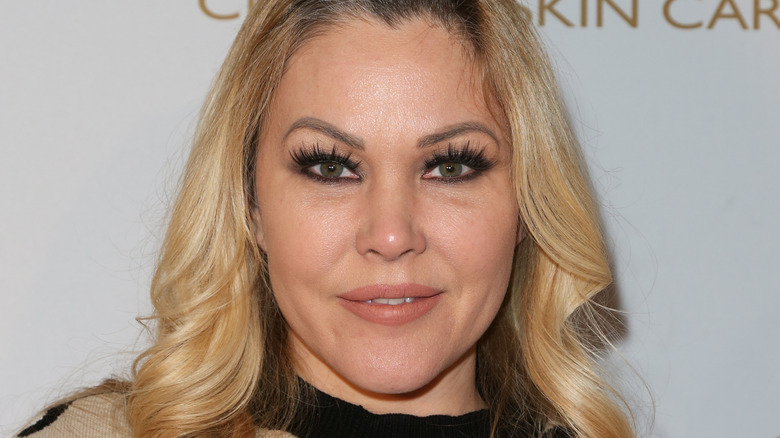 Paul Archuleta/Getty Images
After being crowned Miss USA following Chelsi Smith's Miss Universe victory in 1995, Shanna Moakler embarked on a successful career as an actor and model, per Hollywood Life. Moakler was a star of the series "Pacific Blue" and was later named Playboy Playmate of the Month in 2001. In her Playboy bio, as seen on The Internet Archive, Moakler expressed her desire to continue a career path filled with prominent acting and modeling jobs.
"I plan on continuing to audition for different movie and television roles and modeling as long as I can. I love the camera, so I promise that you'll find me in front of it a lot!" she wrote. To this day, Moakler has continued with this mission, as she was most recently appeared as a cast member of Season 3 of "Celebrity Big Brother," as reported by ET Canada. The ex-pageant queen, who has since been eliminated, starred on the show alongside fellow celebrities like Lamar Odom and Chris Kirkpatrick.
All in all, her years competing in pageants seem to have prepared Moakler well for a long-term career doing work that she loves!