What Does Sandra Bullock's Boyfriend Do For A Living?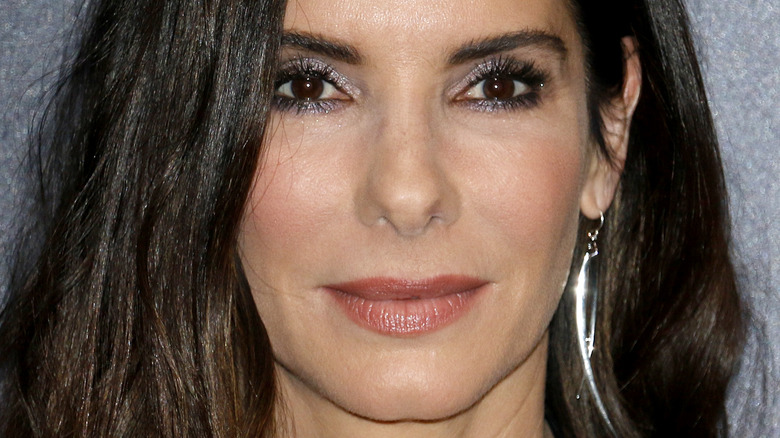 Tinseltown/Shutterstock
Academy award-winning actor Sandra Bullock has had an iconic career in Hollywood, with roles in films like "Speed," "The Proposal," and "The Blind Side." Much like her professional endeavors, her past relationships have played out in the public eye, but Bullock has made an effort to be more private about her romance with her current partner. These previous public partnerships included dating Ryan Gosling before marrying Jesse James, from whom she split in 2010 following his numerous affairs, per Cosmopolitan. 
While speaking to Entertainment Tonight in 1999, Bullock expressed how her outlook on love had improved over the years. She also detailed how she admires instances of love finding someone when they least expect it. "I love ... hearing stories when people say, 'You know, I just gave up. I gave up, and I went about my life, realizing I'd be alone, and all of a sudden, in steps the person,'" Bullock said. "Maybe some people spend too much time looking."
This type of fated love may have occurred for Bullock in real life when she met her current boyfriend, Bryan Randall, as the two were introduced by mutual friends in 2015, as reported by People.
Bryan Randall is a photographer and former model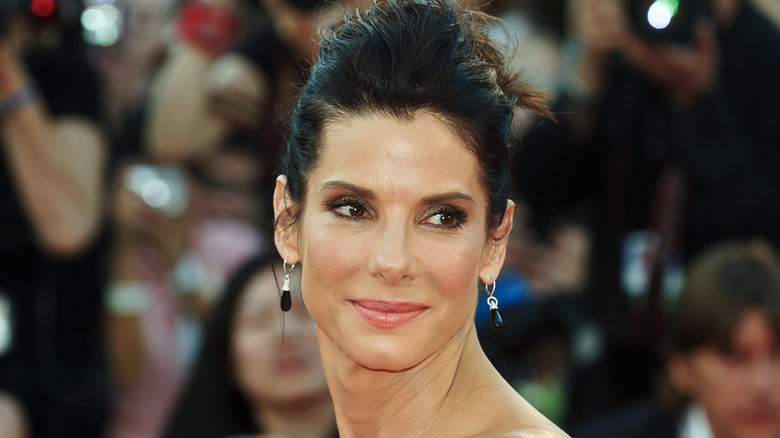 Silvi Photo/Shutterstock
Bryan Randall is a photographer who has run his own business, Bryan Randall Photography, out of Los Angeles for many years, per Hollywood Life. His profession played a role in him and Sandra Bullock becoming closer, as Bullock hired Randall to photograph her son Louis' birthday party in 2015. Randall shoots a variety of images, but his main focus in photography tends to be outdoor and children's photography, according to The Famous People.
Before becoming a photographer, Randall studied acting early in his career and attended Anthony Meindl's Actor Workshop, but ultimately decided to focus on modeling to begin his professional pursuits. Randall then became a highly sought-after male model who appeared in high-profile campaigns for Vogue Paris and Harper's Bazaar, as well as designer brands, like Saint Laurent. Since retiring from modeling, Randall has also collaborated with Los Angeles drama school, The Actors Company, to shoot headshots of aspiring actors. This allows him to utilize his photography talents while helping students pursue the same passions he held as a young creative in the industry.
Bryan Randall overcame issues to become a dedicated family man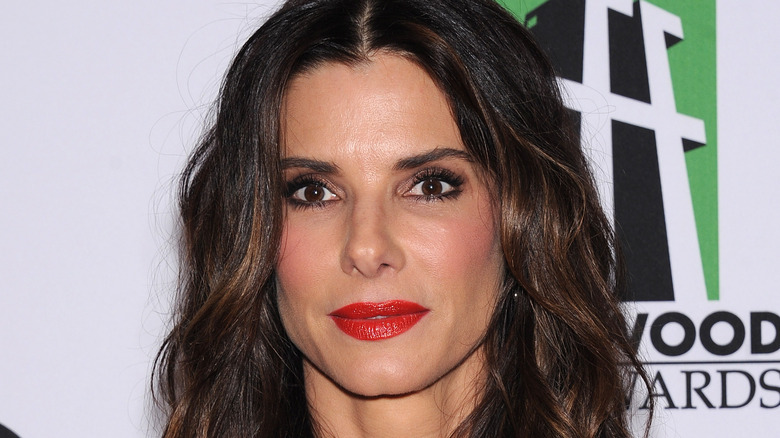 DFree/Shutterstock
Aside from his work as a top photographer in the industry, Bryan Randall also prioritizes his family members and loved ones. He previously struggled with addiction, but has since recovered and is able to show up for Sandra Bullock and her children, Louis and Laila, as well as his own adult daughter, Skylar, from his previous relationship with a woman named Janine Staten. Staten sadly passed away in 2004 from complications stemming from addiction, per the Daily Mail. 
Bullock called Randall "a saint" and spoke of how he has stepped in to show love and support for her children during a "Red Table Talk" interview in 2021. "He has evolved on a level that is not human," Bullock said of Randall. She also stated that she brought her children around Randall early, as she could quickly tell that he was the man for her.
"We hadn't been together that long, [and] I go, 'You remember that NDA you signed when you photographed my son? ... You know that still holds? ... because I'm bringing a child home when I come back from Toronto.'" The two are still together and going strong to this day.
If you or anyone you know is struggling with addiction issues, help is available. Visit the Substance Abuse and Mental Health Services Administration website or contact SAMHSA's National Helpline at 1-800-662-HELP (4357).