Do People Really Think Meghan Markle And Prince Harry's Marriage Will Last?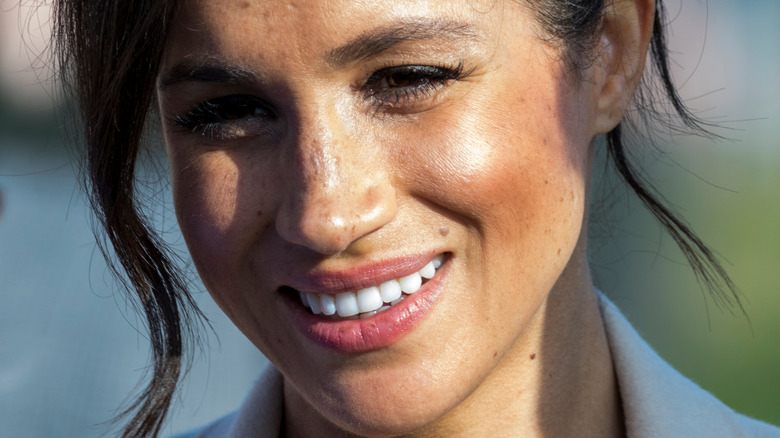 Alan Fraser Images/Shutterstock
Celebrity couples are infamous for their whirlwind romances that end as fast as they begin. From Nicolas Cage and Lisa-Marie Presley being married for a grand total of 107 days to Kim Kardashian's 72-day nuptials to Kris Humphries, Hollywood has a lengthy list of examples. As tempting as it is to judge celebs for their fleeting relationships, they do face obstacles ordinary folks might avoid more easily. According to Glamour, one of the main things that drives celebrities apart is a chaotic schedule. As celebrity couples tend to be comprised of two rather busy people, finding enough time to create a routine together is a challenge. 
Of course, not every famous pairing is doomed. Many celebrities go on to celebrate their 50th anniversary with their significant other, but we don't blame fans from wondering whether a relationship will last when celebs announce their engagements. With that in mind, Nicki Swift conducted a survey asking readers in the United States to choose the celebrity couple they believe is in it for the long haul. 
Of the 565 respondents, only 9.2% believe Kourtney Kardashian has found her happily-ever-after in Blink-182 drummer Travis Barker. Respondents were a tad more encouraged regarding Ben Affleck and Jennifer Lopez's chances at staying together this time around, with 17.88%, though they still placed second last. Another 26.19% of readers think Justin and Hailey Bieber will see it through to the end. But what did readers think about Prince Harry and Meghan Markle's staying power?
Readers believe Prince Harry and Meghan Markle have a good shot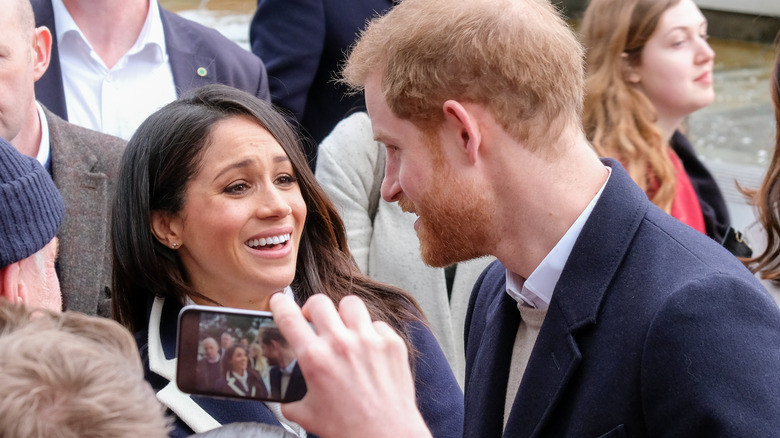 MattKeeble.com/Shutterstock
The majority of Nicki Swift readers placed their bets on Prince Harry and Meghan Markle enjoying a lost-lasting marriage, with 46.73% of the survey respondents choosing the royal couple. Readers might have felt Meghan and Harry's relationship has a good chance given they belong (or belonged) to an institution that frowns upon divorce, though history has shown the British royals haven't exactly followed that protocol in decades. In 1992 alone, three of Queen Elizabeth's children announced the collapses of their marriages. As such, respondents might simply believe the Duke and Duchess of Sussex really love each other. 
Readers aren't alone. In fact, Prince Diana's infamous psychic, Sally Morgan, believe Harry and Meghan are destined to be together. "I see for her, she's got great love in her marriage with him," Morgan said on Australia's "The Morning Show" in June (via the Daily Mail). "I know lots of predictions say it won't last, but I do think their marriage will last. It will run its full course." Harry and Meghan have already been together longer than some had anticipated.
When the couple announced their engagement in November 2017, royal photographer Kent Gavin bet it was going to be short-lived. "When it was announced that Harry was going to marry Meghan, I said to my colleagues and a few people, 'I don't give that marriage three years,'" Gavin told Insider in August. So far, Harry and Meghan have proved the naysayers wrong.