Legal Experts Share Compelling Theory Behind Kanye West's Latest Legal Move Against Kim Kardashian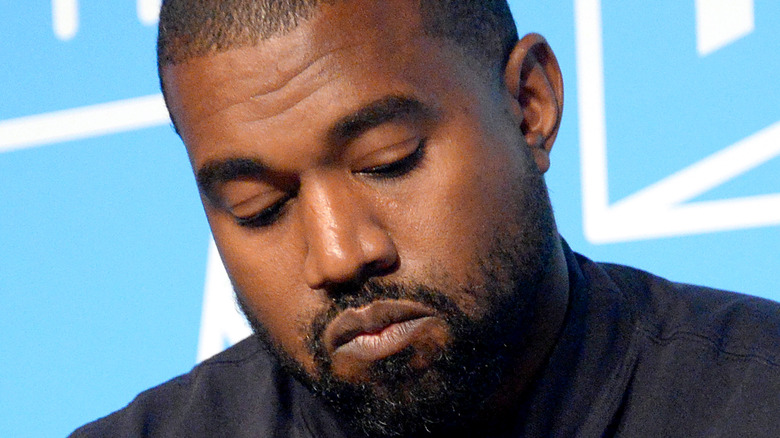 Brad Barket/Getty Images
Kanye "Ye" West's latest legal moves against ex-wife Kim Kardashian may not have legs to stand on, according to what legal experts have shared with Nicki Swift. In case you missed it, Ye's legal team challenged Kim's request to be declared legally single. The reality star filed a petition in December 2021 to terminate her and Ye's marital status and restore her maiden name amid their high-profile divorce. But the rapper, who has been trying to get back together with her for months now, has filed an opposition, since declaring Kim as single may result in "a risk of adverse consequences," per documents obtained by Rolling Stone.
Ye's attorneys also want Kim to be amenable to a "right of reimbursement," so any money they owe to each other would be compensated should either of them pass away. His camp also wants Kim to refrain from moving any assets from their trust, but her lawyers have rejected both requests as they are "unnecessary given the premarital agreement." What's more, Ye is asking Kim to waive marital privilege until they reach a custody agreement, meaning any communication between them could be included in court records. He requests this to be extended between Kim and her new husband, should she decide to remarry.
To make matters worse, Ye has harassed Kim and her new beau Pete Davidson on Instagram. While he has since held himself accountable, many have been wondering whether Instagram can ban him for whatever threatening posts he may share in the future. Now, legal experts have shared their two cents over these concerns.
Legal experts think Kanye West doesn't want Kim Kardashian to move on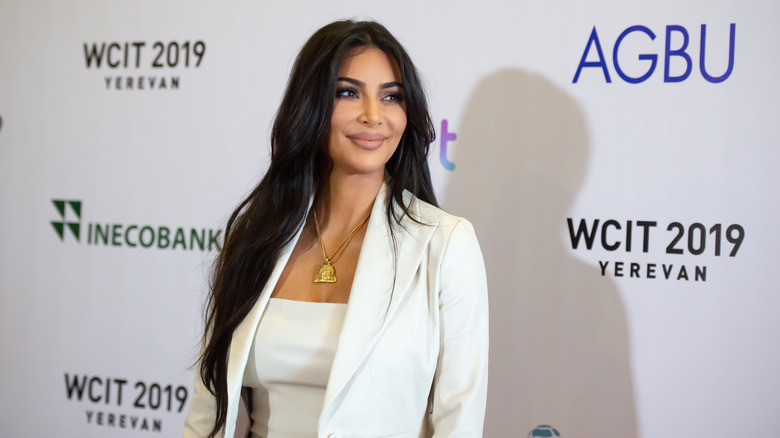 Asatur Yesayants/Shutterstock
According to legal experts, Kanye "Ye" West's arguments have their fair share of legal merits, "but the resolution is not as dramatic as his attorneys seem to think." San Diego-based attorney Dana Marie Rueckert, a certified specialist in family law with Kaspar & Lugay LLP said in quotes obtained by Nicki Swift that should Kim Kardashian be granted her request to return to single status, she would only have to "indemnify Mr. West for any adverse effect on his rights to her retirement account funds."
Rueckert also pointed out that considering spousal privilege is "considered sacrosanct under California Law absent waiver," Ye's request to waive it seems less about the custody battle and more about him "imposing on Ms. Kardashian's future marital relationships." He will have to accept the fact that their marital status will eventually be terminated, and since custody will be an ongoing issue for them as their kids are still young, "Mr. West should not be allowed to impose on Ms. Kardashian's prospective marital relationships and the communications thereon for that period of time."
As for Ye's incessant online harassment, trial attorney Christa Ramey, civil litigator and co-founder of Los Angeles-based Ramey Law PC, exclusively told Nicki Swift that Meta, the company that owns Instagram, has the capacity to ban him on the platform for violating their community guidelines. However, they are "not obligated to do so." Furthermore, "with the company's immunity under Section 230 of the U.S. Communications Decency Act, they don't have any liability that might follow a failure to act."