The Real Reason Pamela Anderson And Kid Rock's Marriage Failed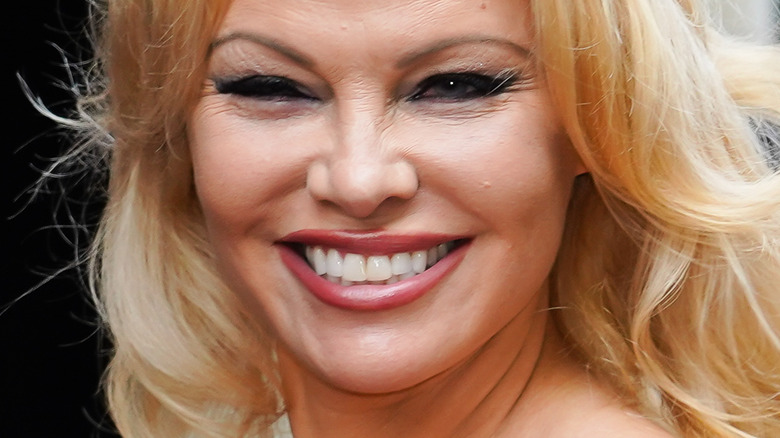 Edward Berthelot/Getty Images
Pamela Anderson and Tommy Lee's relationship has gotten a lot of renewed attention due to the Hulu limited series "Pam and Tommy," which depicts the rise and decline of their whirlwind marriage amid their now-infamous sex tape scandal. (Notably, Anderson herself reportedly still doesn't approve of the show at all.) In fact, during a 2015 interview on "The Howard Stern Show," Anderson admitted that she has never really been "out of love" with Lee, who she divorced in 1998, and that the pair "probably should have stuck it out" despite their tumultuous marriage and multiple breakups. 
While Anderson has certainly made a lot of headlines over the years for her Hollywood work, her marriages, and her financial difficulties, it's almost understandable to block out her subsequent, second marriage to rapper/musician Kid Rock following her divorce from Lee. It's a strange artifact from the past — one, it seems, Anderson is still trying to make sense of today. 
Pamela Anderson's marriage to Kid Rock ended because of a movie scene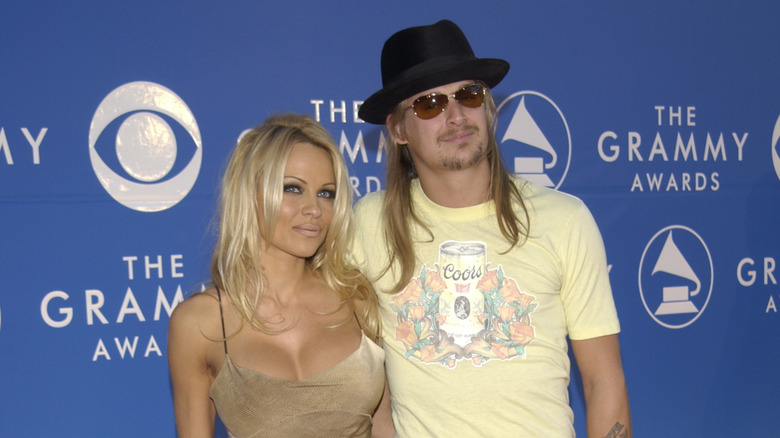 Jaguar PS/Shutterstock
According to Us Weekly, Pamela Anderson began spending time with chart-topper Kid Rock — whose real name is Robert Ritchie — back in 2001, shortly after she broke up with Swedish model Markus Schenkenberg. After a slew of breakups and makeups during the course of their relationship, Anderson and Kid Rock tied the knot on a yacht in the South of France during the summer of 2006. 
Unfortunately, things didn't last very long for the couple. According to the New York Post (via CBS News), one source close to the situation said that Kid Rock pulled the plug on their marriage because of a scene that Anderson was involved in for "Borat." In the film, the titular character, played by Sacha Baron Cohen, travels to the U.S. to ask Anderson to marry him — but apparently, Kid Rock wasn't in on the joke. 
"[Kid Rock] started screaming at Pam, saying she had humiliated herself and telling her, 'You're nothing but a whore! You're a slut! How could you do that movie?' — in front of everyone. It was very embarrassing," one source said. "She was in on the gag from the very beginning and loved doing the movie. And on the eve of what was supposed to be a very positive thing, he made it an awful night."
Kid Rock felt embarrassed over Pamela Anderson's role in Borat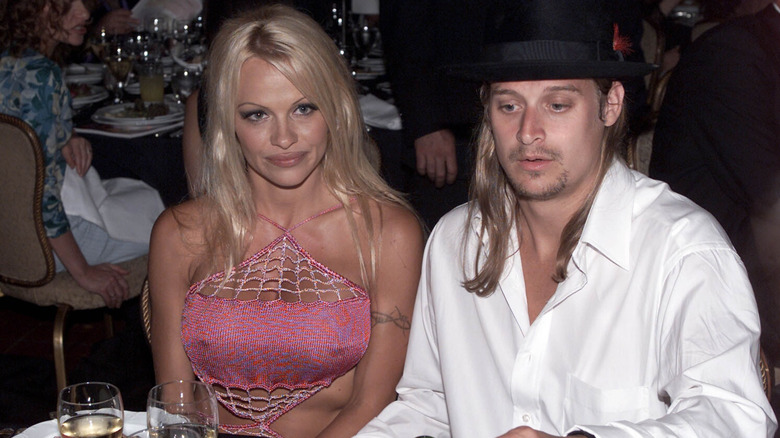 Dave Hogan/Getty Images
In an interview with the Daily Beast back in 2019, Sacha Baron Cohen recalled how his 2006 film "Borat" most likely contributed to the dissolution of Pamela Anderson's marriage to Kid Rock. Cohen disclosed to the news outlet that Anderson herself told him as much. Per Cohen, Kid Rock had hurled obscenities at Anderson after screening a preview of the movie at home, deriding her for her participation. The end of the argument ultimately resulted in divorce — an outcome which Cohen told the Daily Beast was "a shame" for the "fantastic couple" that had once been. "Much better than Julian Assange or whoever she dated later on," Cohen added.
That said, Anderson admitted to The Hollywood Reporter that she and Kid Rock never spoke again following their divorce in 2007. She also couldn't help but throw a little shade about his supposed country lifestyle. "When he was with me, he didn't hunt," said Anderson. "I don't think he was very Republican, but now he is. Oh well."