The Real Reason Kirsten Dunst And Jesse Plemons Still Haven't Gotten Married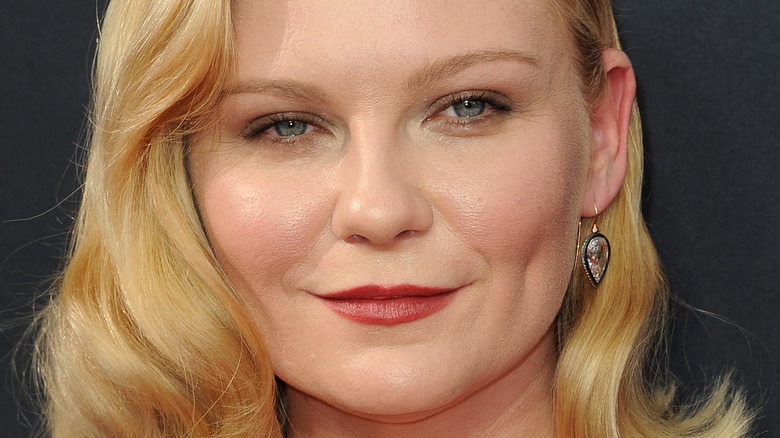 Tinseltown/Shutterstock
Kirsten Dunst showed she was a force to be reckoned with when, at just 10 years of age, she portrayed the young vampire Claudia alongside Brad Pitt and Tom Cruise in the 1994 film adaptation of "Interview with the Vampire." Dunst has been unstoppable since, starring in teen classics like "Bring It On" and "Spider-Man," before transitioning to career-defining roles that started to bring in the awards and nominations. It was during the latter phase of her career that Dunst met her other half, Jesse Plemons, in 2015, according to Us Weekly. 
Dunst and the Texas native portrayed a married couple on the second season of the FX series "Fargo," a powerful joint performance that earned each an Emmy nomination. Dunst and Plemons didn't jump into a relationship right away, though. "We fell in love as creative friends first," Dunst told IndieWire. Their on-screen chemistry hasn't died off, either, as the actors received their first Oscar nods in 2022 for "The Power of the Dog," according to The Hollywood Reporter.
Dunst and Plemons started dating after she and Garrett Hedlund called it quits in April 2016, Us Weekly reported. Two months later, Dunst and Plemons were seen kissing and, by September, they appeared to be "very much a couple" during the Emmy after-party, according to E! News. Their relationship progressed quickly. When 2017 rolled in, Dunst and Plemons confirmed their engagement, according to Us Weekly. But Dunst hasn't walked down the aisle yet — and the reasons are very relatable.
Dunst and Plemons haven't had time to plan a wedding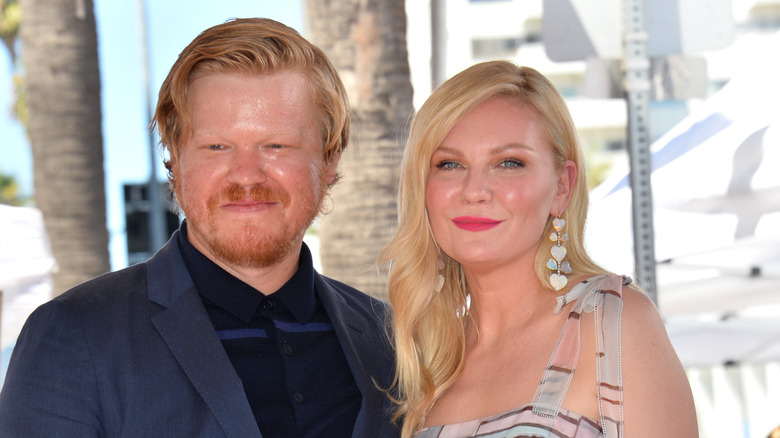 Featureflash Photo Agency/Shutterstock
Kirsten Dunst and Jesse Plemons haven't just been busy delivering killer performances and raking in the award nominations. The couple has also had to dedicate quite a bit of time to raising their kids. Dunst and Plemons welcomed their first son, Ennis Howard, in May 2018, People reported. Three years later, during a March 2021 photoshoot for W magazine, Dunst revealed she was several months pregnant with their second son, James Robert, who was born that May, according to The New York Times.
Dunst and Plemons have enjoyed many blessings in the past several years, but the privilege of time hasn't been one of them. That's why they haven't tied the knot yet, she told the Los Angeles Times in an interview published February 22. But in their eyes, they are already family and are eager to make it official. "We call each other husband and wife. But we have to get married at this point. It's ridiculous. We just haven't planned a wedding," Dunst said. 
For most of 2021, Dunst was homebound with her "hungry" newborn. "He's an angel, but he's a hungry angel. And a heavy angel," she told The New York Times. In addition to childbearing, Dunst and Plemons also opted to delay their nuptials because of the COVID-19 pandemic. "I didn't want to be pregnant, get married, have a party and not be able to have fun with everybody," she told the Los Angeles Times.