Camilla Parker Bowles Is As Excited As Ever About Becoming Queen Consort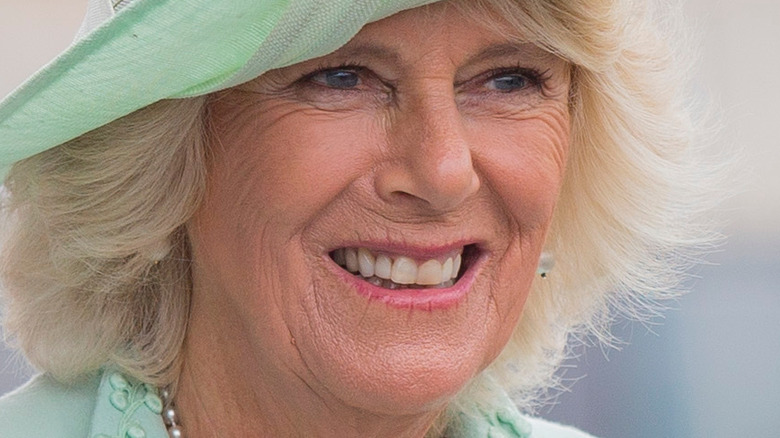 Composed Pix/Shutterstock
Queen Elizabeth II confirmed Camilla Parker-Bowles' future status when she talked about Prince Charles ascending the throne in "the fullness of time." The monarch stated, per People, that it was her "sincere wish that, when that time comes, Camilla will be known as queen consort as she continues her own loyal service." The Duchess of Cornwall responded to her mother-in-law's wishes when she spoke to reporters in early February, saying, "I feel very, very honored and very touched."
Camilla has long used her royal platform to highlight causes that she's passionate about. Not only is she the new royal patron of the National Theater, but she has also tirelessly worked to promote charities working against gender-based violence. In late January, the duchess delivered a compelling speech about the "taboo subject," per People. Celebrating Refuge's 50th anniversary, the UK's largest specialist domestic abuse organization, Camilla reminded guests that back in the 1970s "there was almost no support available: no helplines, no counseling, nowhere to go, no specialist laws, and, perhaps most painfully, very little public understanding of the issue." She added that the organization helped to change people's perspectives of domestic abuse as they were "hearing the message that it was wrong to use violence against your partner." For the first time, the abused person also had recourse, because "if the victim chose to leave, she would be helped every step of the way." 
Don't expect Camilla to stop talking about domestic violence and those affected by it any time soon.
Camilla Parker Bowles hopes to help for a 'lifetime'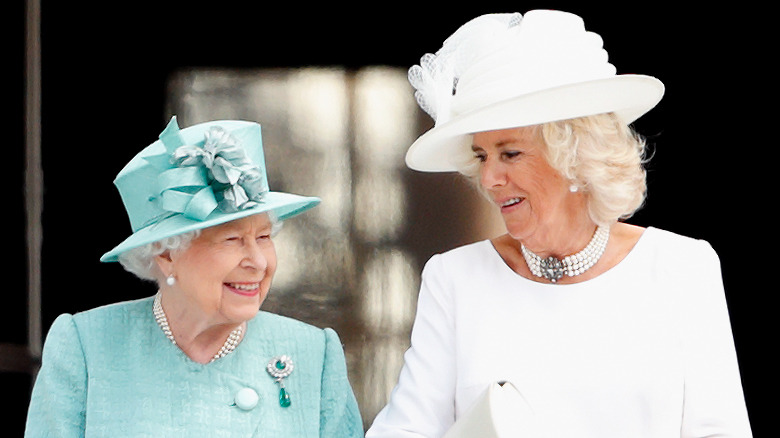 Max Mumby/indigo/Getty Images
Camilla Parker-Bowles is not a shirker. And like the queen and Prince Charles, she seems to believe in the value of service and "devotion to the welfare of all her people." Even though she was diagnosed with COVID-19 in mid-February, the Duchess of Cornwall has leaped right back into work after completing her self-isolation period.
The Daily Mail reports that Camilla spoke on two shows — "Woman's Hour" and "BBC Breakfast" — about her work within the domestic violence sphere. Diana Parkes, the mother of domestic violence victim Joanna Parkes, was also present. Camilla has previously credited Parkes as inspiring her to do more for those who are in a similar situation. "I'm going to keep up with these causes," she said. "You know if I start something like this, I'm not going to give up mid-channel." Camilla was determined to "keep going to try and help the likes of people like Diana."  She added, "I hope I should be doing it for a lifetime." 
The duchess was also aware that Queen Elizabeth's endorsement of her as the Queen Consort would also carry a lot of weight, as far as her charities are concerned. She stated, "Of course it's a great honor, it couldn't be anything else. But it does help it." Camilla knows that she's in a unique position to help others, and is willing to fight for those who have been knocked down.