What Did David McCallum Have To Say About Cote De Pablo's NCIS Exit?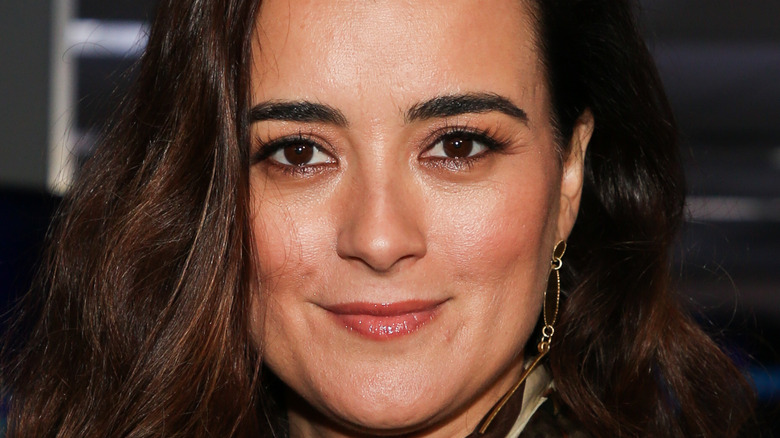 Paul Archuleta/Getty Images
Chilean-American actor Cote de Pablo played the role of special agent Ziva David on "NCIS" from 2005 to 2013. De Pablo joined Michael Weatherly's Tony DiNozzo in the show's third season, and their onscreen chemistry was unique, something that the fans loved and engaged with.
De Pablo found much popularity with her "NCIS" role. According to her IMDb profile, she won best supporting actress in television at the Imagen Awards in 2006. She was nominated for the same category in 2009 and 2020. In 2011, she won the ALMA award for outstanding actress in a drama television series. However, de Pablo didn't have that long run that many fans would've wished for. She revealed in a 2016 interview that she was leaving the show. "Unfortunately, because of political things and scripts not being good enough, I chose not to [return to NCIS]. Look, I love this character! I worked for eight years crafting [Ziva], and when I felt like the character wasn't being treated with the respect she deserved ... They were going to send [Ziva] back to Israel and make her an unfortunate, miserable woman," she said. The actor added that the sort of storyline wasn't respectful to the women watching the show for years.
De Pablo's exit did change the story's arc, but "NCIS" was used to scandalous character exits. While de Pablo moved on, the news of her departure didn't go down well with some other cast members.
David McCallum thought Cote de Pablo's exit was a bad career move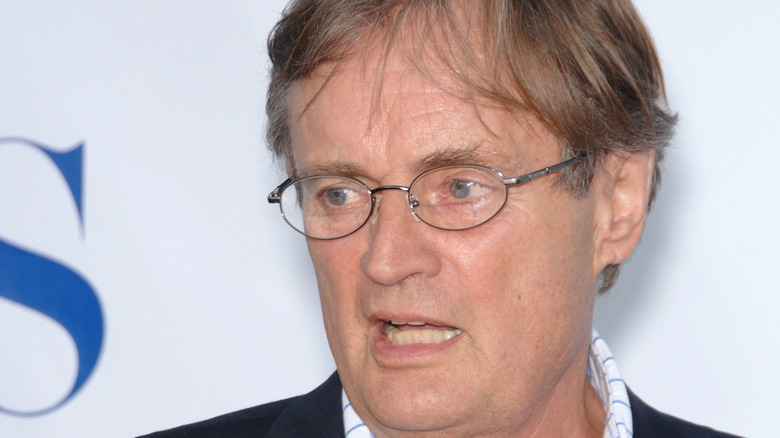 Featureflash Photo Agency/Shutterstock
David McCallum, who plays the role of Dr. Donald "Ducky" Mallard, had strong opinions about Cote de Pablo's exit from "NCIS." McCallum told Digital Spy in an interview that he felt anger and frustration after he came across the news of de Pablo's exit. He even thought that it was a hasty decision.
"It was frustration and anger that someone should just walk out on us. I just don't understand how a leading lady in a show that's worldwide, who ostensibly wants to have a career as an actress, suddenly walks away from such a gem and just vanishes a couple of days before we start production," he said. In another interview with The Free Lance-Star, McCallum revealed that he couldn't understand why de Pablo left the show on such short notice; he added that the actor did not consider the rest of the cast and called it "a bad career move."
The exit nonetheless opened new doors for de Pablo. The actor has been involved in quite a few projects, and fans may finally have more to look forward to. She appeared in a couple of episodes of the television miniseries "The Dovekeepers," where she played the role of Shira. De Pablo was also a part of two films in 2015 and 2016 titled "The 33" and "The Prototype."
Cote de Pablo returned in Season 17 of NCIS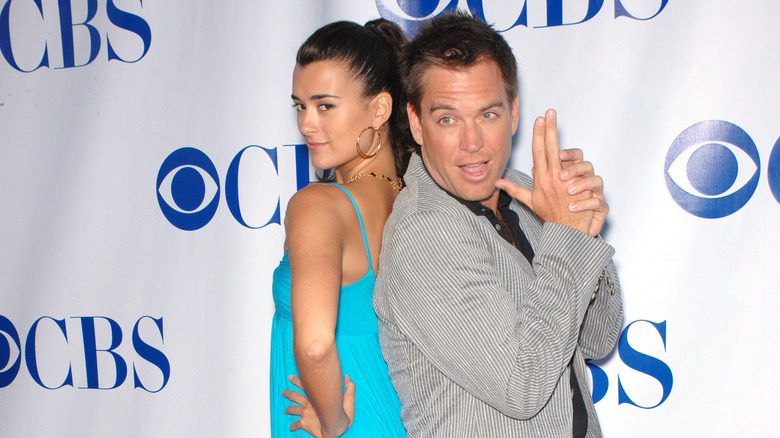 Featureflash Photo Agency/Shutterstock
It looks like Cote de Pablo couldn't keep herself away from the role of Ziva David for too long. Season 16's final moments set the base for her return in Season 17. De Pablo was back to be a part of a four-episode story. The actor told ET that she had actually been wanting to return to "NCIS."
"I hoped that at some point something like this could happen, and it's just so the stars aligned, and here I am with this guy," de Pablo said, playfully jumping on her co-star Mark Harmon. "I said, 'Give me a really good reason to come back.'"
Harmon was thrilled, too. He told the outlet, "You forget the energy she brought and how special this character is in many ways and how, in so many ways, it completes the show." De Pablo had previously talked about her return to ET and discussed whether she would play her role alongside Michael Weatherly, who left "NCIS" in 2016. "When Michael and I talk, and we talk very often, we laugh, and we say, 'Oh my god, do you think these characters will ever see each other again?' And the answer is always, yes, we're just wondering where and when," she said. Unfortunately, it didn't happen when de Pablo returned, as Weatherly remained absent. Showrunners Steven Binder and Frank Cardea told Matt & Jess the show had "other fish to fry." Whether Ziva and Tony DiNozzo will appear together again remains to be seen.