Britney Spears Is Ready To Make Another Huge Change In Her Life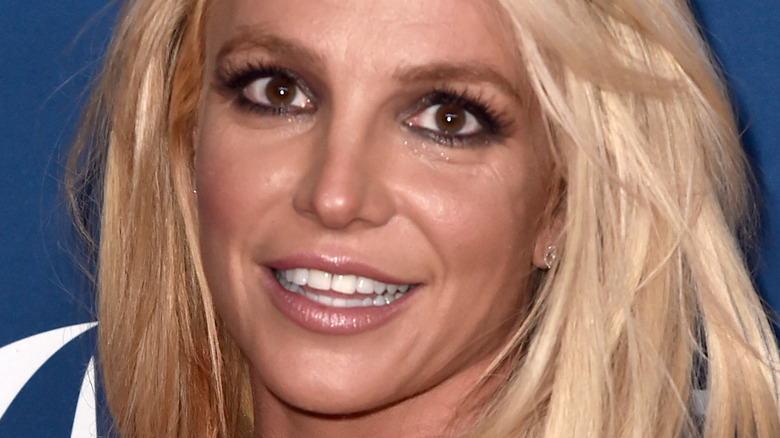 Alberto E. Rodriguez/Getty Images
Britney Spears is finally enjoying her newfound freedom. The pop princess was recently released from a 13-year conservatorship, under which most of her moves were controlled by her father, Jamie. She had pushed for it to end for years and fans even rallied behind her with the #FreeBritney movement.
In 2021, Spears revealed shocking details about her conservatorship, telling a judge that she had been forced to tour and work even though she had asked for a break. She also shared how her relationship with her family has been pretty much severed since no one seemed to be on her side. "I've been in shock. I am traumatized," Spears said in court. "I just want my life back."
After more than a decade of being under the control of her father, Spears is finally free, and she has decided to tell the world about her experience in a tell-all memoir. In early February, it was reported that she had agreed to a book deal worth as much as $15 million with Simon & Schuster, and in the memoir, she's expected to offer a "commentary on her rise to fame, her music career and her relationship with her family." No other details about the book have been confirmed just yet, but before she puts pen to paper, Spears is enjoying her freedom in another way — by buying a house.
Britney Spears buys her first home in 7 years
Britney Spears has decided to move out of the home where she spent much of her conservatorship. The 40-year-old took to Instagram to reveal that she's ready to leave the house she had lived in for nearly a decade.
"So this is the view from my room ... It's pretty spectacular," she shared, along with a video of the sun setting. "I've lived in this house for seven years and I'm in the process of buying a new home ... It's time for change!" She also shared that while fans are probably already familiar with her current home, no one has really seen the rest of it. "I've been pretty modest about the home I live in now !!!! I know you guys have seen me dance in my living room .... but honestly I have 3 living rooms!!!!" she confessed. "Maybe one day I'll give you guys a tour."
Fans were ever so supportive in the comments, telling her that she deserves to do what she wants. But really, all Spears wants is to enjoy the things she has missed over the past decade. "It's a really a long time to be in a situation [conservatorship] you don't want to be in," she said in a video in November 2021. "So I'm just grateful for each day and being able to have the keys to my car, to be able to be independent and feel like a woman. Owning an ATM card, seeing cash for the first time... It's the little things."