Rosie O'Donnell's Apology To Priyanka Chopra Only Made Things Worse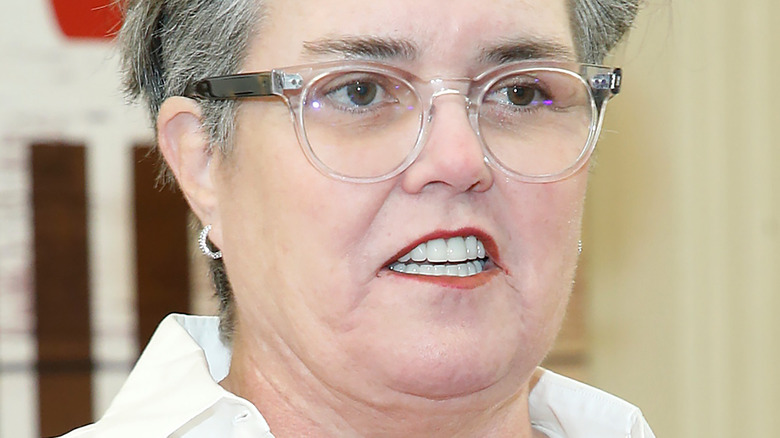 John Lamparski/Getty Images
Rosie O'Donnell is no stranger to making headlines. The outspoken star has been vocal about many relationships in her life, and we all know how things between her and former co-star Elisabeth Hasselbeck turned out. It may be strange for some to see O'Donnell's name in the press alongside Priyanka Chopra's, but here we are.
As a quick recap, O'Donnell and Chopra bumped into each other at the famed Nobu restaurant in Malibu, California. O'Donnell chatted about the run-in on her TikTok account, sharing that she, friend Fran Drescher, her son, and his girlfriend were eating at the restaurant when Chopra and her husband, Nick Jonas, sat at the table beside them. O'Donnell didn't mention Priyanka by her first name (seemingly because she didn't know it), but stated that she thought "something" Chopra was related to author Deepak Chopra. O'Donnell explained she told Priyanka that she knew her dad, to which Priyanka shared that they weren't related and that Chopra is a common name. Ouch. To make matters worse, Chopra's father died in 2013, per CNN. Talk about adding salt to the wound. 
"Didn't you think that Nick Jonas was married to Deepak Chopra's daughter? Am I the only one who thought that?" O'Donnell asked. The comedian ended the video with an apology, and fans had words for her. "Maybe learn her name if you're going to apologize," one person wrote. "Rosie, I once met your dad, Chris O'Donnell," another TikTok user joked. Now, Priyanka Chopra also is weighing in.
Priyanka Chopra claps back at Rosie O'Donnell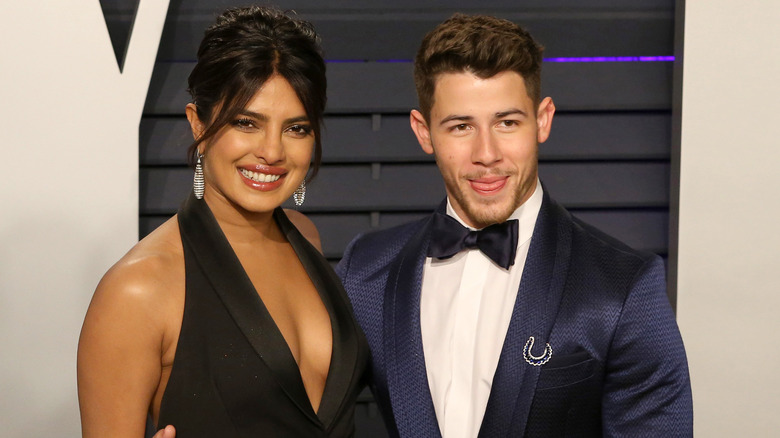 Kathy Hutchins/Shutterstock
Priyanka Chopra has something to say to Rosie O'Donnell. The actor shared a lengthy post to her Instagram Story, and though she didn't mention O'Donnell by name, we can all infer that she was talking about their awkward run-in. "I have never taken myself so seriously to think everyone would know who I am, or my work for that matter," she wrote. "But if you wanted to make a public apology for a very awkward private encounter, I think probably best to take the time to google my name before doing it or even try to reach out directly."
The star added that everyone has the right to be respected and called by their name and not just "someone" or "wife." "If we can learn to respect our differences in an authentic way, the world we raise our children in, will be amazing," she added. Chopra also stated that not all Smiths are related to the legendary Will Smith, and really made her point. As of this writing, it does not appear as though O'Donnell has replied to the update.
Currently, Chopra and Nick Jonas have their hands full following the birth of their first child together. "We are overjoyed to confirm that we have welcomed a baby via surrogate. We respectfully ask for privacy during this special time as we focus on our family. " Chopra wrote on Instagram. Hopefully the little one distracts her from any further drama.