Alec Baldwin Is On Track To Live A Different Life Than What He's Accustomed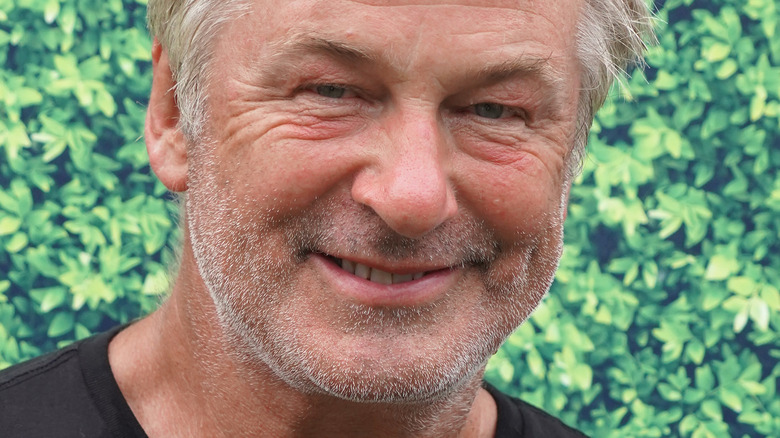 Sonia Moskowitz/Getty Images
Alec Baldwin's life — both personally and professionally — certainly has not been the same since the fatal shooting of cinematographer Halyna Hutchins on the set of "Rust." While the Hollywood actor is adamant that he did not pull the trigger on the gun that killed Hutchins in his interview with ABC News — "Someone is responsible, but I know it's not me," he said — it seems like Baldwin's comments are just adding fuel to the fire as Halyna's husband Matt Hutchins let it be known that he's more than disappointed that he's not taking responsibility for what had happened the day that his wife died. 
In an interview with "TODAY," Matt said, "The idea that the person holding the gun and causing it to discharge is not responsible is absurd to me," adding that seeing Baldwin talk about Halyna's death in his televised interview "enraged" him. "I was just so angry to see him talk about her death so publicly in such a detailed way and then to not accept any responsibility after having just described killing her," Matt said.
Along with the ongoing investigation into Halyna's death, the Hutchins family slapped Baldwin with a lawsuit, which might be one of the reasons why he's decided to live a much different life than what he's accustomed to. 
Alec Baldwin is moving his family to Vermont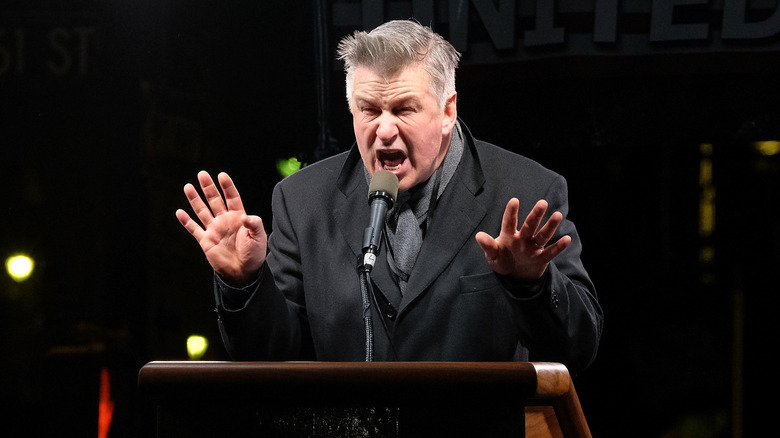 D Dipasupil/Getty Images
According to the New York Post, Alec Baldwin and his wife Hilaria Baldwin are most likely strapping their children into their car seats and making a move up north as they are looking to spend more time in Vermont. They've purchased a $1.75 million farm in the Green Mountain State. This shouldn't come as a surprise to anyone as Alec hinted that he was ready to completely change his life when he and Hilaria retreated to Vermont soon after he returned from New Mexico after the shooting that killed Halyna Hutchins. 
Back in November 2021, it was Hilaria who hinted that it was her idea to head to Vermont, as she was worried about all of the media attention that her husband was getting following the shooting and, of course, his mental health. "We just came up here for quiet," she told the New York Post on October 30, adding, "He needs space for me to take care of him and his mental health. It's an awful thing that happened. Alec feels awful." While Alec will certainly get all the space he probably needs right now, it probably still won't be enough for him to totally block out the legal troubles that he potentially faces ahead.