The Issues Ellen Pompeo Is A Major Advocate For In Hollywood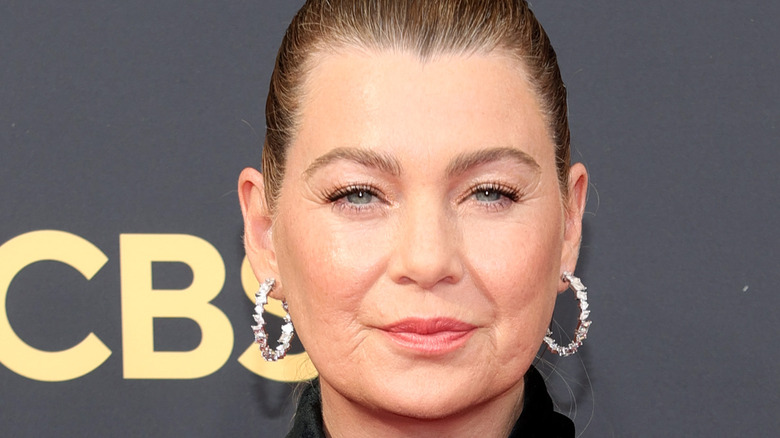 Rich Fury/Getty Images
There was a time when Ellen Pompeo almost said no to "Grey's Anatomy," which undoubtedly would've changed her life. Fast forward a bunch of years and throw in countless accolades, and Pompeo is now one of the highest-paid female actors in Hollywood. But the journey was not all that simple for Pompeo, as is the case for many women in the industry because men often take precedent. Even McDreamy (Patrick Dempsey) himself got in the way of Pompeo's initial success.
Luckily for women coming up in the industry, Pompeo has been vocal about her journey. She doesn't want anyone to settle for less than what they deserve. "Decide what you think you're worth and then ask for what you think you're worth," she told The Hollywood Reporter. "Nobody's just going to give it to you." 
She also credits being positive and being a proactive problem solver for her success, and encourages others to do the same. "[Successful people] don't start a sentence with 'You can't' or 'I don't know how,'" she told "Good Morning America." "They simply ask, 'How do we do it?'" Even so, it isn't so easy for everyone to rise to the top in Hollywood, which is why Pompeo will not stop advocating for others. As one of television's biggest leading ladies, Pompeo has a big platform to fight for things she believes in. This is why she has been using that platform to make a lot of noise.
Ellen Pompeo didn't 'snap,' she stood up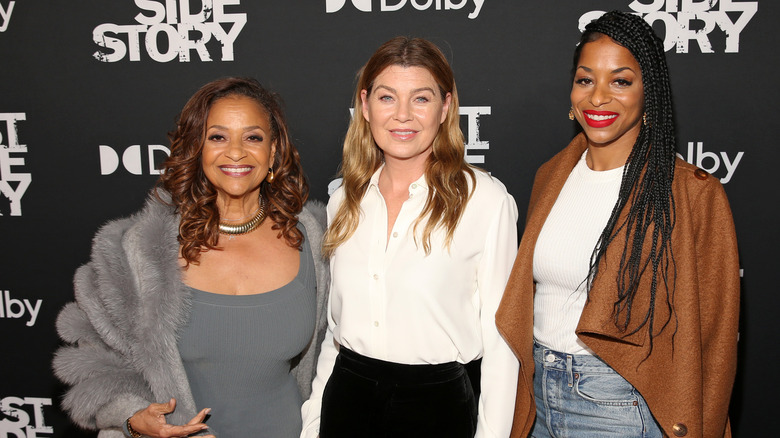 Jesse Grant/Getty Images
In 2018 the internet decided that Ellen Pompeo had "snapped." Video of her speaking on a Porter panel celebrating women with Gabrielle Union, Gina Rodriguez, and Emma Roberts started circulating because Pompeo talked about something white actors tend not to address — racial equity in Hollywood. But Pompeo, the mother of three Black children and wife of Black record producer Chris Ivery, is not interested in staying quiet about racial diversity onscreen.
"This day has been incredible, and there's a ton of women in the room," Pompeo said in the video. "But I don't see enough color. And I didn't see enough color when I walked into the room today. As Caucasian people, it's our job, it's our task. It's our responsibility to make sure that we speak up in every single room we walk into ... It's our job because we've created the problem."
Pompeo told Insider in December 2021 that she was proud of the increased diversity on "Grey's Anatomy," saying the show "today looks a lot different than it did in the beginning." But Pompeo wants to see diversity behind the camera, too. "It's not enough to just have a Black character on a show or an Asian character on a show or a nonbinary character on the show," she said. "You then have to back that up and have representation in the writers room to write for that character."
Healing Healthcare was part of Ellen Pompeo's pandemic life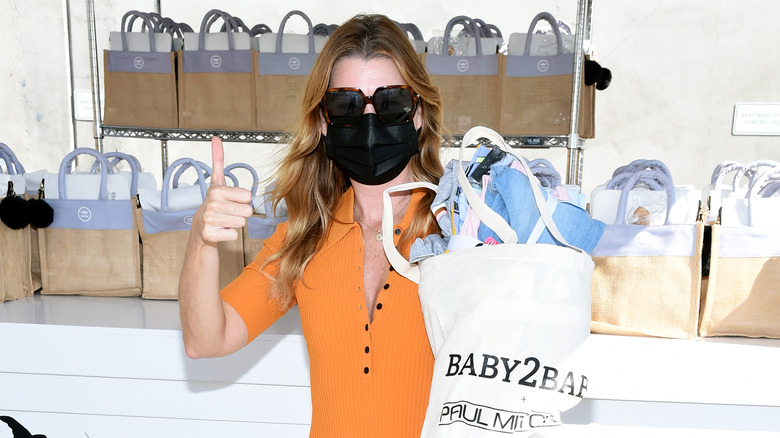 Michael Kovac/Getty Images
When the COVID-19 pandemic took hold of the world, Ellen Pompeo wanted to find a way to help. The TV doctor started a Zoom series called "Healing Healthcare" where she held conversations with actual medical workers. They discussed topics such as the overall state of healthcare in the United States as well as racism within it. She told Insider that the goal was to "provide a space for people to have conversations and people to listen to conversations about what healthcare workers were actually going through." 
Pompeo told Entertainment Weekly that she was nervous about speaking out. "It's a super-scary thing to do — to be a high-profile person and put yourself out there with a microphone and have people be able to pick up three words you said in a sentence and turn that into something," she said. "It's terrifying, especially when you are someone who tries to be super authentic." Per the series' description, Pompeo wanted the videos to be a source of healing for everyone in the healthcare field or not. She also wanted it to be a way to showcase perspectives of folks who have felt endangered or underrepresented in medicine.
Although the "Healing Healthcare" series ended, Pompeo told Insider that she asked her team to keep finding ways to contribute to health equity. As "Grey's Anatomy" keeps Pompeo in her scrubs for now, we can only hope that those important conversations continue to make headway in the fictional Grey Sloan Memorial Hospital so that they can carry over into the real world, too.