Pete Davidson Seemingly Disproves Kanye West's Instagram Theory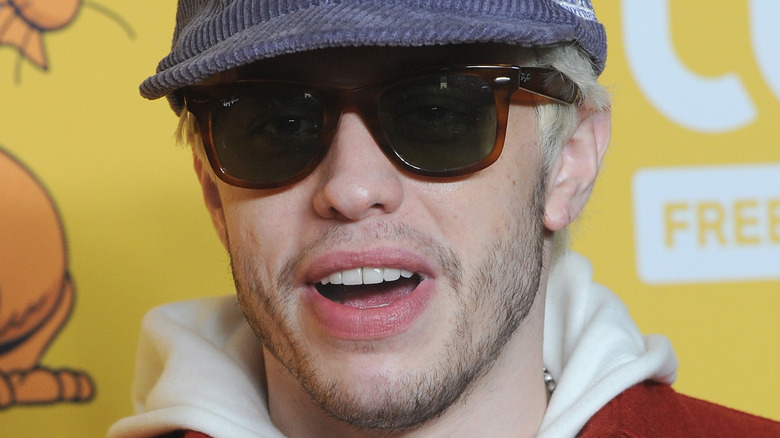 Albert L. Ortega/Getty Images
Kanye "Ye" West has long made it clear that he is no fan of his estranged wife Kim Kardashian dating "Saturday Night Live" star Pete Davidson. In fact, he's sent the comedian disturbing messages and has reportedly even spread misinformation about Davidson, suggesting that he was "gay" and has AIDS, according to Page Six. If that weren't enough, when Davidson rejoined Instagram, Ye was on top of it as one of the first people to follow him. The rapper even posted a now-deleted Instagram post of a screenshot of Davidson's account and captioned it with "FOLLOWED." 
On top of all of that, Ye suggested in his latest Instagram post that he might have been the reason why Davidson decided to delete his account for the second time. Sharing another screenshot of Davidson's now-defunct account, Ye captioned it with, "Ran Skete off the gram Tell your mother I changed your name for life." However, Davidson is seemingly disapproving Ye's theory, as his decision to leave the social media platform reportedly has nothing to do with the rapper and his taunts.
Pete Davidson is putting his own mental health first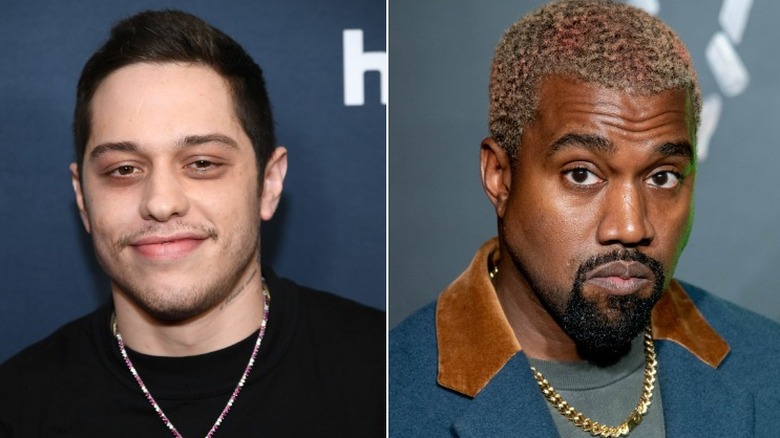 Dimitrios Kambouris, Roy Rochlin/Getty Images
According to Page Six, a source close to the situation suggests Pete Davidson pulled the plug on his Instagram account for his own mental health, and not just because of Kanye West. "Pete deleted his IG because immediately after his first post, he started receiving a flood of messages, both positive and negative, reminding him why he didn't want social media to begin with," an insider claimed. The source went on to say that Kanye "didn't drive Pete off social media" and that he chose to focus on the several different projects that he's working on instead.
That doesn't come as a surprise to Davidson's fans as the reason he deleted his Instagram back in 20218 also had to do with his mental health. After having struggled with internet trolls, Davidson shared a concerning message prior to deleting his account that said, per Variety, "I'm doing my best to stay here for you but i actually don't know how much longer i can last. all i've ever tried to do was help people. just remember i told you so." In other words, it sounds like Davidson is not letting anyone come in between him, his work, and his happiness, both online and off.