Prince Harry And Meghan Markle Speak Out On The Ukraine Situation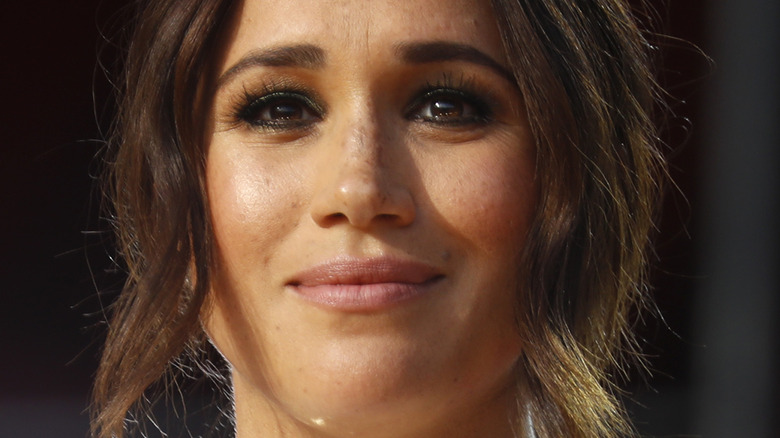 John Lamparski/Getty Images
After taking months to move its army along the borders of Ukraine, Russia invaded its neighboring country on the morning of February 24. According to CNN, the Russian invasion continues as president Vladimir Putin vows to "demilitarize and denazify Ukraine" due to concerns over its own border safety.
According to The New York Times, 137 Ukrainians, military officials, and civilians were killed in Russia's attack as of Friday morning. Ukraine's president Volodymyr Zelensky said that Russia's goal was to usurp the government by "destroying the head of the state," per CNN. Russia is meeting resistance as it trudges towards Kyiv from land, air, and water. On the ground, the Ukrainian government is arming civilians. Diplomatically, the West has come up with several sanction packages aimed at crippling Russia's economy. In his speech on February 24, U.S. President Joe Biden blamed Putin for choosing the war. He said that the sanctions were designed to have a long-term impact on Russia — a consequence that Putin will have to suffer due to his actions. Biden also stated that the U.S. or its NATO allies would not be directly involved in the war. "Our forces are not going to Europe to fight in Ukraine but defend our NATO allies and reassure those allies in the east," he said Thursday.
Putin's move to invade Ukraine is seeing much criticism from global leaders and prominent voices. Prince Harry and Meghan Markle also had something to say about the Ukraine situation.
Prince Harry and Meghan Markle stand with Ukraine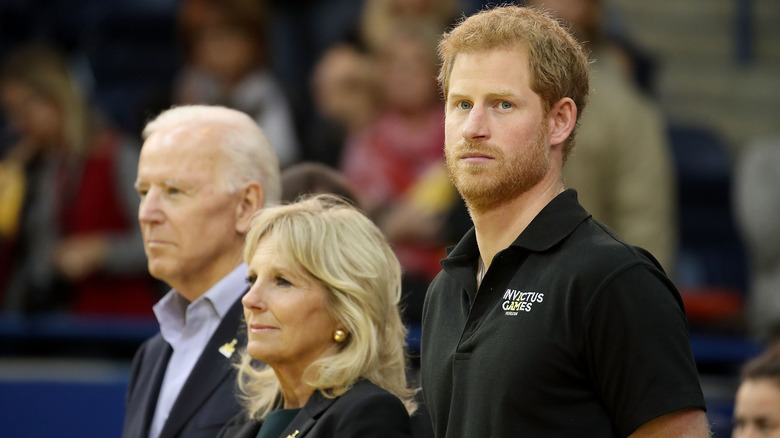 Chris Jackson/Getty Images
Prince Harry and Meghan Markle are voicing their concern amid protests in Russia, the U.S., and other parts of the world. The couple released a joint statement on their Archewell website to urge peace and express solidarity with the people of Ukraine.
"Prince Harry and Meghan, The Duke and Duchess of Sussex and all of us at Archewell stand with the people of Ukraine against this breach of international and humanitarian law and encourage the global community and its leaders to do the same," the statement read. But not everyone was impressed by the Sussexes sharing this message, including British broadcaster and presenter Piers Morgan. "This will really rattle Putin," Morgan said, sharing the statement on Twitter.
Unlike the Sussexes, the Cambridges haven't had much to say on the Ukraine crisis as of Thursday morning. Instead, Prince William and Kate Middleton announced on Twitter that they would celebrate Queen Elizabeth's Platinum Jubilee — marking her 70 years on the British throne — in the Caribbean. "We are so excited to visit Belize, Jamaica and The Bahamas next month as we mark The Queen's Platinum Jubilee. We can't wait to meet people in all three countries, celebrate local cultures and understand more about innovative work being done across communities," the couple said in the Twitter statement.