Kim Kardashian Seemingly Proves She's Ditching Kanye West In All Aspects Of Her Life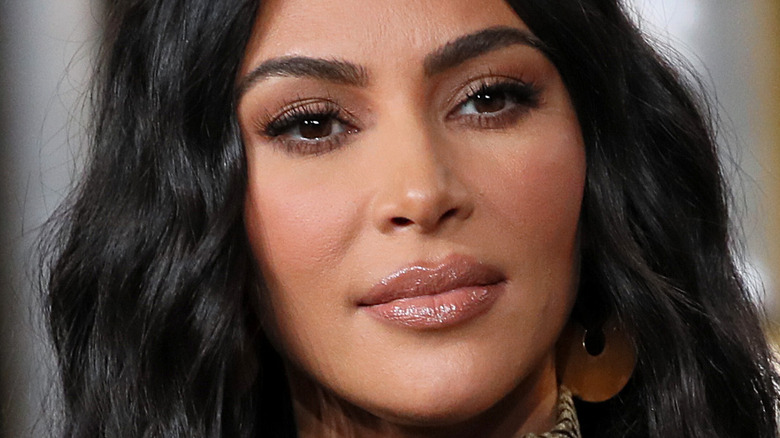 David Livingston/Getty Images
Kim Kardashian is officially moving on from her estranged husband Kanye "Ye" West — or trying her best to do so, despite the "Donda" rapper's bizarre pleas on social media. For several weeks, Ye has set his sights on Kim's new boyfriend, Pete Davidson, on Instagram, cyberbullying the comedian with threatening posts and airing his grievances about his divorce from Kim online.
Kim made it clear she is fed up with Ye's antics in a recent court filing and wishes to finalize their divorce, which she filed for back in February 2021, per TMZ. "I very much desire to be divorced," a new filing obtained by CNN states. "I have asked Kanye to keep our divorce private, but he has not done so. Kanye has been putting a lot of misinformation regarding our private family matters and co-parenting on social media which has created emotional distress." Kim's filing added that she believes the court terminating their marriage will help Ye accept the split so he will quit harassing her.
Beyond sharing four adorable children, Kim and Ye's lives were also intertwined by business. As seen on an early episode of "Keeping Up With the Kardashians," Ye gave Kim a fashion makeover that helped launch her career as a style icon. After being dressed by her husband for years, Kim's latest pivot in fashion shows she's ditching Ye in all aspects of her life.
Kim Kardashian rocks Prada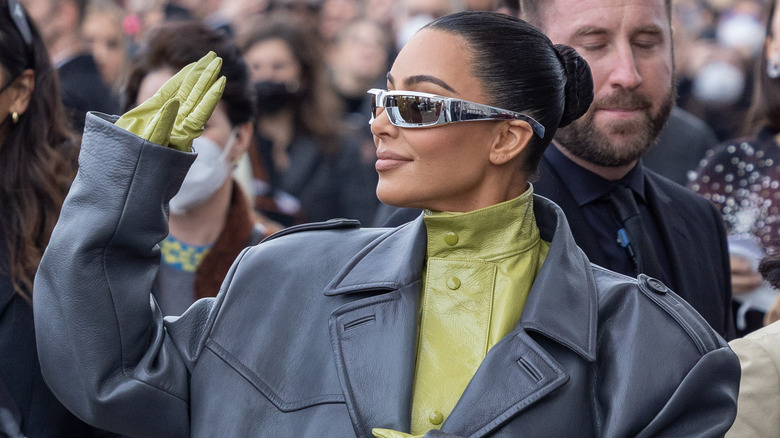 Arnold Jerocki/Getty Images
Kim Kardashian has taken a liking to a new fashion designer as she pushes for her divorce from Kanye "Ye" West to be finalized. Over the past year, Kim has exclusively worn Ye's favored designer Balenciaga in the public eye. For example, Kim wore Balenciaga both when she hosted "Saturday Night Live" and when she attended the 2021 Met Gala, when she wore a jaw-dropping avant-garde look.
However, TMZ reports that Kim gave up Ye's favorite designer for multiple ensembles by Prada at Fashion Week in Milan. "Kim has relied on Kanye's style direction for the last 10 years and is finally feeling confident enough to step out without his help," a source told the outlet of her noticeable style switch-up. "She is working directly with designers of her choosing and is finally finding her own voice."
This latest news confirms Kim's sentiments from Vogue's March 2022 cover story interview, in which she revealed that she's choosing herself after taking a backseat in her marriage. "For so long, I did what made other people happy," she said. "And I think in the last two years I decided, I'm going to make myself happy. And that feels really good. And even if that created changes and caused my divorce, I think it's important to be honest with yourself about what really makes you happy."