Sophia Bush Recalls Rihanna's Reaction To Getting Ghosted By Her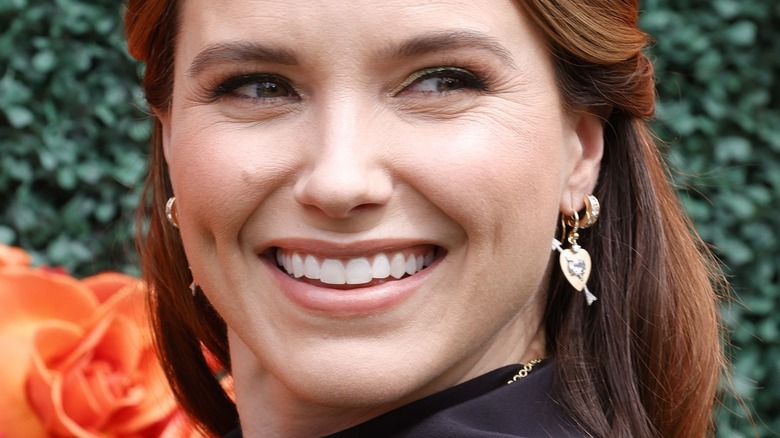 Frazer Harrison/Getty Images
Anyone who knows anything about fashion and beauty knows the name Rihanna. Not only did the singer become a billionaire after launching her cosmetics company, Fenty Beauty, and lingerie company, Savage x Fenty, but she's also internationally renowned for her unique clothing taste. Whether she's showing up to the Met Gala in yards of yellow fur, per Vanity Fair, or opting to go pants-less in freezing weather, there's nothing Rihanna can't pull off. And ever since announcing her pregnancy by opting to drape her bare belly in jewels, the "Umbrella" singer has been pushing the boundaries of maternity style further still. "Right now I'm really into pushing the idea of sexy," Rihanna explained in a Refinery29 interview. "When women get pregnant, society tends to make it feel like you hide and that you're not sexy right now ... I don't believe in that s***."
On the other end of the fashion spectrum there's actor Sophia Bush. Bush has come a long way (fashion-wise) since her days on "One Tree Hill," and currently runs eco-conscious shopping destination Fashionkind. "Every company I've ever been involved with, as an advisor or an investor, has addressed a societal need with innovation, and that's exactly what Fashionkind is doing," Bush told Vogue in March 2021. Now both powerhouses in the fashion industry, what else do Bush and Rihanna have in common? Bush stopped by "The Drew Barrymore Show" on February 25 to reveal her surprising history with the Fenty mogul.
Sophia Bush took down Rihanna's number but never texted her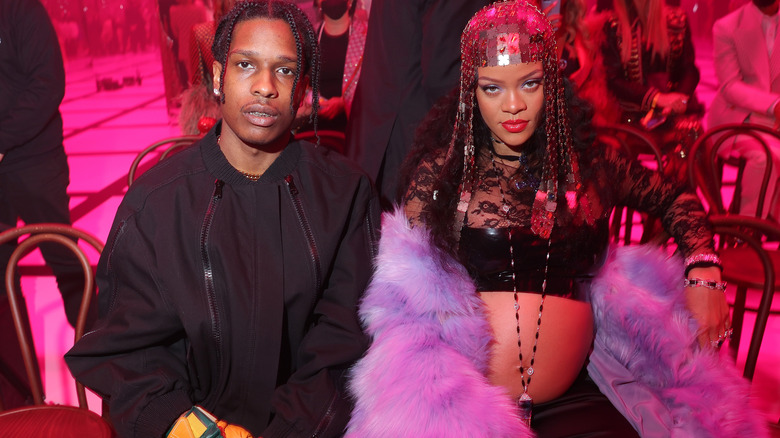 Victor Boyko/Getty Images
As Sophia Bush told host Drew Barrymore on "The Drew Barrymore Show," she first met Rihanna "years ago." "When I was doing 'One Tree Hill,' my character was becoming a fashion designer so I was coming to Fashion Week here and meeting with all these people," she explained. "I went to this dinner, and Rihanna comes ... and we sit next to each other." Bush went on to say that Rihanna was a fan of "One Tree Hill," and shared her phone number in hopes of building a potential relationship. But, despite taking down Rihanna's digits, Bush never texted. "[Then] I saw [Rihanna] at an event years later and she's like, 'How have you been? I never heard from you.' And I was like, 'Oh my God, I ghosted Rihanna," Bush said.
Still, the actor made it clear that her lack of communication was due to the fact that she "didn't know how to talk" to Rihanna. And Bush might be forgiven, as she has been busy juggling work and her personal life. She currently co-hosts the podcast "Drama Queens" with "OTH" co-stars Hilarie Burton and Bethany Joy Lenz, is filming CBS' "Good Sam," per IMDb, and announced her engagement to Grant Hughes in August 2021. Rihanna is expecting her first child with A$AP Rocky and has been busy making the rounds at Fashion Week, so chances are good that the two famous ladies will cross paths again.